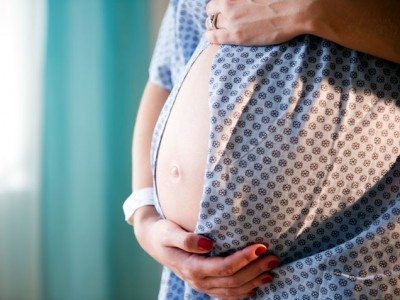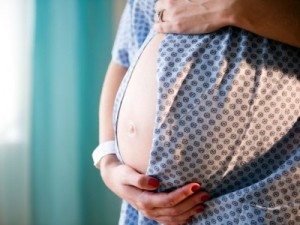 Once you find out you are having twins (or more) it probably won't be long before someone (your doctor, your mother, your sister, or a complete stranger) tells you that you might have to go on bed rest. It is NOT inevitable; there are many women who get through a multiple pregnancy without the need for any bed rest. However, there are many who don't. Should you find yourself (or someone you know/love) on bed rest, here are some tips for surviving it!
It can't hurt to hope for the best but you may want to plan for the worst. If it doesn't come to be, you can breathe a big sigh of relief.
You may want to take care of some things early.
1. Take your hospital tour and whatever classes you plan to take, birthing class, breastfeeding etc. before 24 weeks.
2. Go ahead and get the babies room(s) ready.
3. Make a backup plan at work for if/when you go on bed rest and present it to your supervisor no later than 20 weeks.
4. Get your registries set up and have your baby showers early.
5. Start cutting expenses to plan for additional time off of work, just in case.
If you do end up on bed rest:
Listen to your doctor. Bed rest is no fun but having your babies in the NICU is worse!
Try and stay positive. A pregnancy with multiples is higher risk and sometimes bed rest just can't be avoided. Don't beat yourself up.
Remember that as hard as it may be to lay down and watch others do things for you or taking care of things you would like to do, your only job is to keep those babies in cooking as long as you can! Every day in womb will reduce the potential number of days the babies spend in the NICU.
Recruit some help. It may be too much for your husband/partner to meet all of your needs so enlist you parents and friends to help out.
Find yourself some good entertainment. Perhaps your laptop, an e-reader like the Kindle or the Nook, maybe even a subscription to Netflix. This is a good time to watch any TV series you may have wanted to watch but didn't. If your old school, maybe it's time to start that multi-book series you didn't have time for.
If you are having trouble sleeping, stop worrying about what the clock says and sleep throughout the day as you are able. As your pregnancy progresses sleep will probably become quite a commodity. Get as much sleep as you can, regardless of the time of day. If you end up unable to sleep at night, pick up your book, or watch a TV show or movie until your tired again.
Don't be afraid of hospital bed rest if it ever comes to that, it is much easier being there. There is always someone to talk to, the Doctors are minutes away and you will get waited on hand and foot by the nurses!
Try and enjoy all the extra rest you are getting!