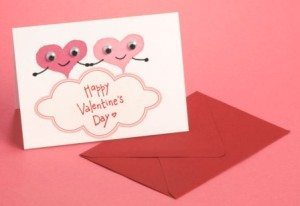 Have you ever received a homemade valentine? It makes you feel really special to receive a one-of-a-kind card that's just for you. If you are considering making your own this year for your "Valentines", here are a few tips to make the experience easy, fun and a great craft for the whole family.
1. Go to the drawing board: Think about how you want the valentines to look. Do you want them large or small? Do you want them to include a treat or prize? Do you want them in an envelope or loose? Figuring out how much time you want to spend on creating them will help you figure out how complex they are going to be. Creating a homemade valentine could take an hour for one or an hour for 50 – depending on how you decide to make them.
2. Card Them: Purchase a pack of card stock paper from your local office supply store. Regardless of the size, shape or color, card stock is the way to go. It's one of the thickest papers you can buy in an office supply store and usually they come in packs of different colors. Spending money on the color of the paper could save you on the colored ink for your printer.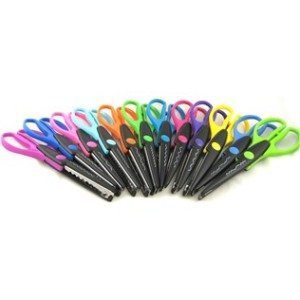 3. Get Edgy: In an your local craft store, dollar store, or online craft shop you might want to pick up a pack of different edged scissors. These can help put the finishing touches on your masterpieces.
4. Say it with Love: If your twins are making these for their classmates, come up with some funny and creative sayings. The Diaz Duo opted to go with an animal theme this year and we took a bunch of Safari Ltd Mini's (you can grab a mixed bag) and the twins got out their paper and pens. We had a blast coming up with sayings for all the different animals. Some of the ones we came up with were:
"You bring me out of my shell" (turtle)
"I only have eyes for you"(Fly)
"You're my little love bug" (ladybug)
"I'd rather be extinct then not have you as my valentine" (dinosaur)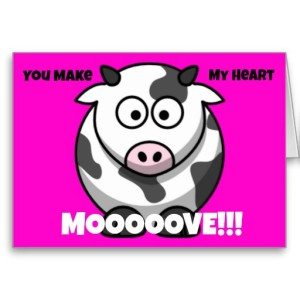 "Mice to know you" (mouse)
"I'd be tickled pink if you were my Valentine" (flamingo)
"You make my heart Mooove!" (cow)
"Mooove over and be my Valentine!" (cow)
"I like you, and I'm not Lion." (lion)
"You are my pride and joy." (lion)
"You're Grrrrrreat!" (tiger)
"I'm glad you're in my school" (fish)
"You make my heart flutter" (butterfly)
"Hoppy Valentine's Day" (frog)
"I'm a meer shadow of myself when you are not around" (meerkat)
Coming up with the sayings were almost as much fun as making them. The Diaz Duo opted to make them into a card (each of those open) and they wanted to sign their name and handwrite the name of who was getting each one.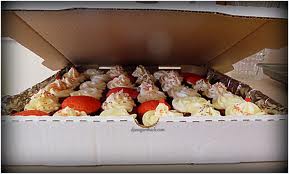 4. It's in the delivery: Think about how you want to transport the valentines. If they have items attached, you might want to put them in an envelope. Last year we made cupcakes for each kid (very easy to make a heart cupcake if you place a marble in each section while they are baking. The cake bakes around it and forms a heart!). The twins each delivered the cupcakes in a pizza box. Everyone got a kick out of it.
5. Sit back and enjoy: It's so much fun for your kiddos to see how their friends enjoy their homemade creations. It's even more fun when grandma opens up a hand crafted valentine.
Happy Valentine's Day!
*          *          *
*          *          *