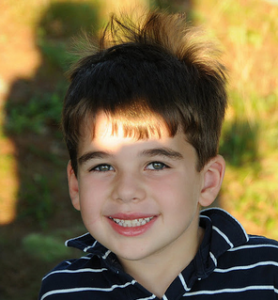 You may remember the tragedy that was the Sandy Hook shooting: we certainly do. Among the victims was a twin, Noah Pozner. Noah was just going to school when his life was tragically cut short that day. We were so appalled, and Natalie took it upon herself to start a Fundly campaign to raise funds to plant a sapling for Noah in Central Park. We needed to raise $500, so she created the page, sent a few emails, and posted a message on Facebook. Within just eleven minutes, $500 was raised. She really wanted to dedicate a tree and even have a plaque for Noah in the park, but it would take $5,000. She never imagined we would raise the money within twelve hours.
That night she got a call from another blogger and twin mom friend, Jodi, and she had someone to match that donation so that TWO trees could grow side by side in Central Park in honor of Noah AND his twin. It was truly touching. We would like to thank Jay, who made the donation in honor of Noah's twin sister. He did it to teach his daughter about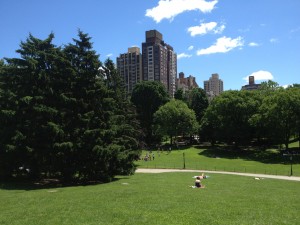 giving, community and support. Thank you so much.
The Twiniversity community rose up in a storm and raised enough money to endow two Central Park trees in his and his sister's names. These beautiful Norway Spruces are located on Cedar Hill, where the Manhattan Twins Club has gatherings several times a year.
We will be able to see the trees grow and flourish, and as they are evergreens they will be with us year-round. The trees, planted in 1975, are well-established and deeply rooted, and are touching. They will both have stone plaques in front of them, commemorating both Noah's life and his sister Arielle's.
With more than $3,000 raised over the funds needed for the trees, we donated the rest to a trust set aside for Noah's surviving siblings. The rapid response of everyone's support restored our faith in humanity. Thank you all so much for being a part of this endeavor: it means so much to the community you are a part of. You've done a beautiful thing.
There will be a dedication ceremony for the trees sometime this fall. We'll keep you updated and announce the date as soon as we know it.