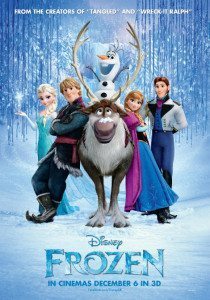 Disney really built up high expectations when it said that Frozen would be the best Disney full-length animated feature since The Lion King. While I can't say that (The Lion King is my personal favorite movie of forever), Frozen did have some beautiful animation and the characters really won my heart.
Frozen is the story of two sisters, Anna (Kristen Bell) and Elsa (Idina Menzel) and how they deal with both growing as sisters, and as individuals. Elsa has magical snow-themed powers and has to keep them secret, and when her powers come out, everything comes crashing down and the sisters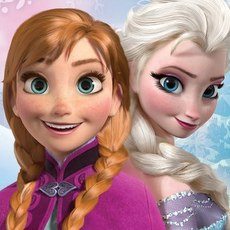 have to fight to make sure they both stay afloat. Note: It's not a true retelling of The Snow Queen, but it has similar elements.
The snow and ice animation was stellar; I had high expectations after last years' DreamWorks Rise of the Guardians icy animation, and I wasn't disappointed. And, in fact, the snowman you've seen on all of the commercials? His name is Olaf, and he may be my favorite character. He is infinitely more well-rounded and perhaps the most intelligent character in the entire film. Your children will love Elsa and Anna, of course, but they'll also adore Kristoff, the simple ice salesman who travels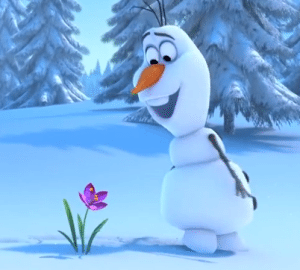 with his (talking?) reindeer Sven that helps Anna on her quest. Also, slight spoiler: Hans? He's not who you think he is. And Kristoff? His family won't be who you expect (but they're ADORABLE).
Overall, the animation was lovely, the characters were wonderful, and your children will be singing, "Do you want to build a snowmaaaaaaan?" all winter. It's an excellent family holiday film.