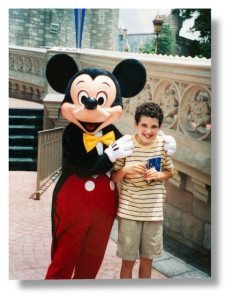 The New York Times recently featured a very moving and inspiring story of a bright young boy, Owen Suskind, who started showing signs of Autism just before his 3rd birthday. He soon completely retreated into himself and no longer communicated with the outside world — until he started watching Disney movies.
Through the dialogue of Disney movies, his family's Disney role-playing games, and sketching Disney characters, Owen starts to connect again with the outside world. His father, Ron Suskin, tells the incredible story of how the world of Disney helped him find his son again.
Grab a box of Kleenex! You're gonna need it!