Going to the beach is one of my favorite activities. Well, it used to be! Now, it's a whole different ballgame, but taking babies to the beach is possible and fun! With a little planning and a go with the flow approach, it can be a wonderful time for all. Here are some tips to take babies to the beach:
Scope out where you are going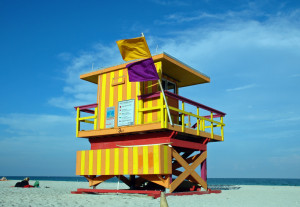 Even if you have been to your beach a million times before, it helps to check out a few things in advance. Call or check the internet to see if and where there are lifeguards, bathrooms and first aid stations. This is good to know in advance so you can set up camp close to these amenities. Also, make sure to check out parking and bring cash. In my neck of the woods, you have to live in a certain district to access beaches, sometimes requiring a permit or driver's license with proof of address. There is also an admission fee, but with that some beaches have adjacent spray parks, playgrounds and beachside cafes. Know what is available to you and take advantage of places where you can easily change babies or have a picnic lunch off of the sand.
Extra pair of hands
The absolute best thing to bring with you is another person to help! If you are fortunate enough to have a friend or family member that will go with you to help, offer that person the moon! It is invaluable. If not, don't worry, you can do it on your own!
Make a list and pack the night before
Using a list of what you are packing and loading in the car the night before will save you time and ease your mind. You don't want to arrive at the beach with an essential like sunscreen missing. Pack a portable cooler the night before and a separate bag of non-perishable items such as cheerios, bananas, crackers, etc. Lay out the babies swimsuits, hats, swim diapers and cover ups. Don't overpack, try to go as light as you can so you can transport everything from car to sand.
Essentials for your diaper bag
In addition to your usual supplies, make sure you have sunscreen, sunhats, water shoes or flip flops, a small first aid kit, bottled water, and baby powder. By some unknown magic, baby powder really helps remove sand from your little ones. Just sprinkle a little on arms, legs and torso and pat gently. The sand will fall right off! Pack old blankets and beach towels. Make sure to have some toys, buckets, and shovels (cheap at the dollar store or Target) to keep them busy for hours. I always carry a small bottle of bubbles, too. Include a handful of garbage bags for wet bathing suits and towels.
Wagon
If you have a double riding wagon, this is a great way to strap the babies in and stash some supplies on wheels. It's too difficult to push a stroller through the sand, so if you can invest in a double wagon, it's works well for regular strolls around the neighborhood and will be easier to pull onto the beach.
Baby pool
A small baby pool, whether inflatable or just the standard plastic kind, is a good and safe place for babies to sit instead of on a blanket. If using the inflatable kind, blow it up as much as you can beforehand, and test that it will fit in your car. If not, inflate partially so you don't have to do that at the beach. Use a sunshade or umbrella so babies don't get too much sun. They can easily sit in the empty pool which can somewhat contain them. Put their toys in there to encourage them to play. Or use that bucket you brought and fill the pool a few inches with water and let them splash away!
Set limits
Your first time out, your trip might only last for a short time. Give yourself a chance to see what works for your family and how you can make your next trip easier. Trial and error is often the best way to learn, so don't feel bad if your trip doesn't go as well as planned.
Most of all, enjoy your time with your precious babies. Dip their little toes in the ocean waves, watch them experience all the sights, smells and sounds of the beach for the first time. Hang tight, soon they will be old enough to help you carry all the beach gear!!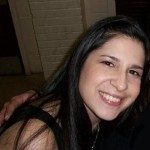 Daniele Parris is a work-from-home mom to an upbeat six-year-old boy and almost one-year-old boy-girl twins. She lives in the suburbs of New York City and has degrees in Fine Arts and Philosophy from New York University. She makes her living in the Healthcare industry and spends most of her time with her boisterous Italian family, trying to get a word in edgewise. Her hobbies include cooking and baking, an unholy knowledge of 80's hair-metal bands and trying, albeit almost always in vain, to guess the monetary value of the items on Antiques Roadshow.
* * *
The rate of twin births has risen 79 percent over the last three decades, and continues to increase. A mom of fraternal twins and a national guru on having two, Natalie Diaz launched Twiniversity, a supportive website with advice from the twin-trenches.
What to Do When You're Having Two is the definitive how-to guide to parenting twins, covering how to make a Birth Plan checklist, sticking to one sleep schedule, managing double-duty breastfeeding, stocking up on all the necessary gear, building one-on-one relationships with each child, and more.
Accessible and informative, What to Do When You're Having Two is the must-have manual for all parents of twins.