Hello Twiniversity fans! We're giving away a Happy Family Prize Pack filled with your kiddo's favorite Happy Family organic superfoods! Check out these awesome tips for packing great preschool lunches and be sure to enter our contest with the form at the bottom…
THIS CONTEST HAS ENDED
---
Tips for Packing Preschool Lunches
Ah, the struggle of mealtime. I have three lovely children, one of whom eats lunch at school, thankfully. Two are ravenous eaters; one is a tiny New York Times food critic. So, I'm two for three. Packing the picky eater's lunchbox has always been a challenge along with the added surprise of finding the rogue banana you so lovingly packed is now best friends with the bottom of the kid's new backpack. As every new school year approaches, I introduce new foods into the lunchbox. Some are eaten, some return looking forlorn. But, that doesn't get me down. I will try, try again! Here are some tips to packing your preschooler's lunchbox.
Break it down
Make a list using categories of your child's favorite foods, and what you know they will eat. List by carbs, protein, fruit, vegetable, and snacks. A master list will help you to grocery shop. Then switch up the combinations. A sample lunch for my little guy would be half of a turkey and cheese sandwich on wheat bread, 4 apple slices, 4 cucumber slices, and a handful of pretzels.
| | | | | |
| --- | --- | --- | --- | --- |
| Carbs | Protein | Fruit | Vegetable | Snacks |
| Wheat Bread | Turkey and cheese | Apple | Cucumber slices | Pretzels |
| Pita Bread | Hummus | Orange slices | Red pepper slices | Crackers |
| Mini bagel | Peanut Butter | Banana | Carrot sticks | Mini rice cakes |
| Macaroni | Toddler bar | Strawberries | Celery sticks | Mini muffins |
| Tortilla/Wrap | Shredded chicken | Melon | Avocado dip | Fruit leather |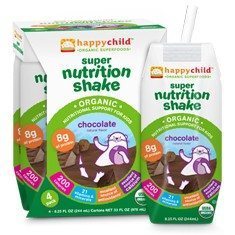 Make use of ready to eat foods like toddler bars, or freeze dried yogurt and fruit snacks. Happy Family has an extensive line of organic products that are super easy to grab and pack. Non-perishable items like their Nutrition Shake can be used in place of snacks for super picky eaters.
Shapes
Sometimes the illusion of fun is just enough to entice a preschooler at mealtime. I've seen online pictures where parents spend hours carving and molding the food into tiny works of art. I don't have time for that (although I would like to eat a tiny replica of my favorite cartoon character, Pepe Le Pew). I do, however, have a clever trick that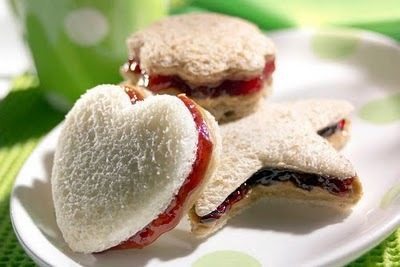 works. Plastic cookie cutters. You can find these online or at big chain stores for about $10 for 100 shapes. Even the dollar store has the basic square and star shapes. I like the bigger sized ones so you don't waste a lot of the sandwich when you press out the shape. Even cutting the food into strips, squares or triangles works for kids this age. Let your inner artist shine!
Pictures
Help your kids draw pictures of their lunch choices in categories, like fruit, veggies, sandwiches, etc. You can even cut pictures out of magazines or print a few. Every night, have them choose what the lunch for the next day will be and use magnets to hang on the fridge. Of course, only let them choose from the food you have on hand. Make a little menu page that they can decorate. Getting kids involved in the choices makes them more inclined to eat what they are given. My oldest has his own snack shelf in the house where all of the snacks are portioned out in bags. He knows he can take one after school time, and one goes into his lunchbox as the snack.
Fun notes/Packaging
Since we are working with little ones who are beginning to recognize letters, words, and shapes, make the most fun of it. If you are packing apple slices, take a scrap of paper or a Post-it and draw a silly apple or a big letter "A" in red. It doesn't have to be fancy or detailed — hey, my oranges always look like hippos — but kids will look forward to finding your funny drawings. Use brightly colored cupcake liners or Tupperware to store the snacks. I'd love to eat my blueberries out of a Rainbow Brite container!
Bite-sized pieces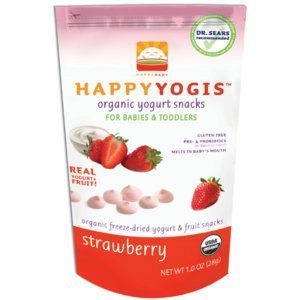 I always make sure that the food is cut into bite-sized, manageable pieces and that anything with a wrapper is unwrapped. For instance, cereal bars or mini rice cakes are unwrapped and cut up so it's easy to pick up and eat. I think of the poor teacher helping a sea of kids set their pretzels free, so I make sure to unwrap snacks. Also, I don't pack anything too messy that can spill. We save the chili and spaghetti for dinner time (lucky me!) Finger foods seem to work the best — freeze dried yogurt bites like those from Happy Family Organic are the perfect size.
Breads/Muffins
I love to bake and am usually making a banana or zucchini bread. If you are stuck for a snack, homemade cornbread or blueberry muffins work well. You can either cut them into smaller pieces or use a mini cupcake tin to bake them in the smaller size. This is a good snack because you are controlling the ingredients and limiting the sugar. Sneaking in some fruit and vegetable purees into the baking is one way to sneak that in for a hesitant eater.
Leftovers shortcut
In a pinch and when grocery day is far away, use any leftover dinner you may have in the lunch box, as long as it isn't too sloppy. Leftover chicken strips in a wrap with lettuce can be a wonderful lunch. Sloppy Joes, not so much.
Take heart that we only have a handful of years to go until our kids can pack their own lunches, and their Teenage Mutant Ninja Turtles and Monster High lunch boxes will be a thing of the past. Introducing healthy foods with consistency will hopefully help my kids to become healthful and adventurous eaters. Here's to hoping, especially for the tiny food critics out there!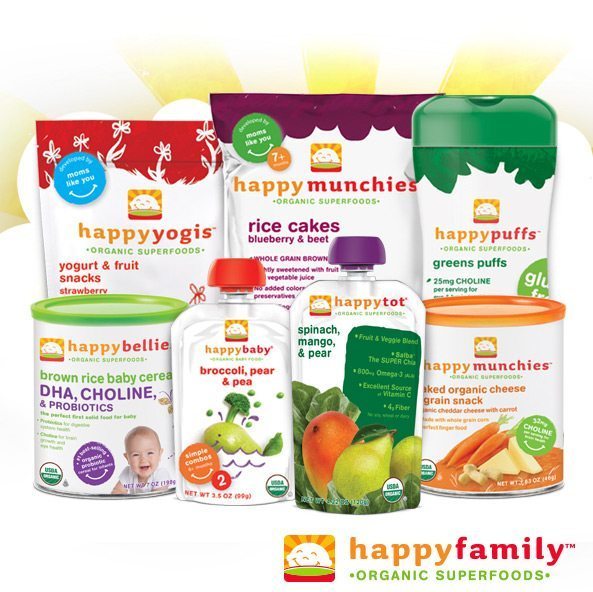 [gravityform id="125″ name="Enter to Win a Happy Family Prize Pack!"]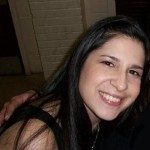 Daniele Parris is a work from home mom to an upbeat seven year old boy and one year old boy-girl twins. Check out her online shop at http://www.cafepress.com/littlebambinos that specializes in fun clothing for twins and multiples.