Have you tried using a breast pump? I have. It sucks. Literally and figuratively. All the confusing parts, the difficult to clean tubes, the awkwardness of setting up the pump, etc. There has got to be a better way to do this. It's 2014 for Pete's sake!
Well the time has come! MIT's Media Lab is holding a "Make the Breast Pump Not Suck Hackathon" September 20 and 21 in Cambridge, Massachusetts, where they're bringing together 60 to 80 engineers, designers, parents, public health researchers, and lactation consultants to bring innovation to maternal health and make "the breast pump not suck."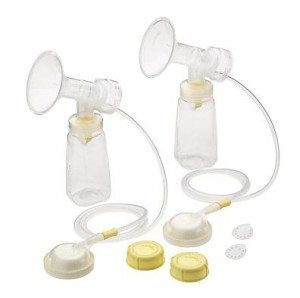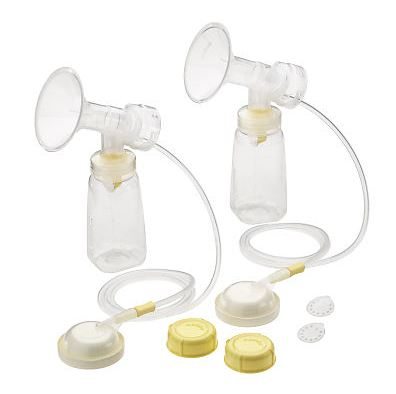 The MIT website lays out all the reasons why the breast pump is LONG overdue for a revamp: "The motor is loud. There are too many parts. They are hard to clean. You can't lay down and pump. There is no good space to pump. It's hard to keep track of what you pump. Your colleagues think pumping is weird. People are skeeved out by breastmilk. People are embarrassed by breasts."
"We want to seed ideas, connections and projects that will make the breast pump experience not suck so much. Covening talented people for a weekend is a first step. We also see this as an opportunity to catalyze innovation in maternal and pediatric health more generally."
We applaud MIT for making maternal and pediatric health a priority and helping moms find solutions! Let's hope these engineers and scientists can rally together with the actual pump users (AKA moms) and find some serious solutions that will actually make their way to market.
For more information on the event, visit the MIT Breast Pump Hackathon website here.
Related Articles
* * *
Check out the Multiplicity Magazine 2014 GEAR GUIDE! Featuring all the must-have products for your multiples and for mommy, as well as tips and advice on health, safety, babies on-the-go, cute clothing, ways to relax, and how to get ready for your new arrivals!
* * *
The rate of twin births has risen 79 percent over the last three decades, and continues to increase. A mom of fraternal twins and a national guru on having two, Natalie Diaz launched Twiniversity, a supportive website with advice from the twin-trenches.
What to Do When You're Having Two is the definitive how-to guide to parenting twins, covering how to make a Birth Plan checklist, sticking to one sleep schedule, managing double-duty breastfeeding, stocking up on all the necessary gear, building one-on-one relationships with each child, and more.
Accessible and informative, What to Do When You're Having Two is the must-have manual for all parents of twins.
* * *
Whether you're a twin parent in the big city surrounded by scores of resources, or a triplet parent out in the country with no one around for miles — our multiples parenting forums are for YOU! Sign up for FREE and connect with people who are just like you — parents of multiples looking for advice, parenting tips, or even just people to chat with who will understand what you're going through. Our forums are open to people all over the world and we offer scads of specialty rooms to find others who are going through the exact same thing as you. Check it out today!
* * *
Twiniversity is the #1 source for parents of multiples and we are growing faster every day!
Find us all over the web: