I really don't mind cooking. I like to look through magazines to find new recipes and envision hosting holiday meals at our house one day. I constantly pin meal ideas (even creating additional boards for "side dishes", "drinks and desserts", "appetizers" and "potlucks" to organize ideas). I love the IDEA of cooking these creative and yummy meals (meals that magically the whole family will LOVE to eat!) but the day disappears so quickly and suddenly it is 5 pm (or sometimes 5:30!) and I'm scrambling to make something, ANYTHING for dinner!
Most days I try to get the girls interested in playing with something, then quietly sneak away to the kitchen (without them noticing I'm gone). My goal is to make something somewhat nutritious (AND QUICKLY!) and try to do without the letting the girls pull bowls off the counter, clear the fridge and pantry shelves anytime those doors are open, get IN the dishwasher, and/or touch the stove/oven. I also try to make a meal using only back stove burners (so no little hands can reach any hot pots)! So forget trying to be Martha Stewart, cooking dinner with the girls in the kitchen is like trying to play keep away with an octopus!
Here are some tips to make dinner time run a little smoother:
Plan out weekly menu and shop all at once. We also try to group meals by ingredients. Sour cream is used one of my pasta casseroles and we can use it for tacos, also ground beef can be used for both. So we can by a bigger value pack of ground beef AND buy sour cream knowing that it won't go bad and you can brown all the beef at once (timesaver!)
Make a little extra and plan a leftover night OR double your recipe and freeze the second dish.
Plan your prep time! I like some of these because I can make them during nap time and then at 5pm, preheat the oven, throw the dish in and it is ready by 6. Others are crockpot dishes so I can have them cooking all day, and other times I'll prep all the meat for two dinners at once and then the second night dinner is mostly done ahead of time. Things get done in half the time when I'm not trying to keep one twin from taking a bite out of every ingredient, while the other runs away with the only dry dishcloth in the kitchen (so I'm chasing her while dripping water all over the floor!)
Here are some dishes that are pretty easy to make, require only a few ingredients, and are on the cheaper side. Disclaimer: We are an omnivore household of two adults and 20 month old twins. I try to balance our meals and get in veggies wherever I can. We don't make everything from scratch and while we do eat processed stuff, we try to eat as healthy as we can. I usually make a side salad to go with these dishes, most often salad from a bag or chopped romaine hearts, whipped together with some chopped grape tomatoes and red onion. When in doubt, frozen peas and carrots are perfect for everyone. Note that some of these recipes were found online and are credited with a link.
Slow Cooker Chicken
1-2 lb of chicken breasts (can be frozen, just add more time)
1 can of cream of chicken soup
1 packet of Italian dressing mix (near the salad dressings in the grocery store)
1 pack of cream cheese (I use low fat kind)
1 bag of microwavable rice, OR 1 box of pasta (usually penne)
Directions: Let the cream cheese soften. Mix together the dressing mix, the soup and the cream cheese.
Put the chicken in the slow cooker and layer the mixture on top. Cook on low for 6-8 hours (6 hours for thawed chicken, 7-8 hours for frozen chicken).
Make the rice/pasta just before dinner time and serve with the chicken and sauce on top. *For frozen chicken breast, I'd cook it for 8 hours on low. When done, chicken should be easy to pull apart using a fork.
From http://forkinit.blogspot.com/2008/01/dinner-reality-check.html
Cheesy Pasta Casserole
I make this one ahead of time. You could make it during naptime (for dinner that night) or on a weekend. You can make it ahead of time, freeze, thaw and bake on a busy weeknight.
1 – 1.5 lb ground beef (make it last for two nights by adding a little more meat and bigger side dishes)
1 cup sour cream (we use low fat)
1 8oz package cream cheese (softened)
1 cup cottage cheese (low fat)
1 jar spaghetti sauce (we used 1⁄2 the jar, my kids aren't big fans of tomato sauce)
1 box of rigatoni noodles (penne works well too)
5 c mozzarella cheese
Parmesan cheese
Directions: Brown the ground beef, drain grease, and add the spaghetti sauce. Heat until sauce is warm. Cook the noodles as directed by the box. Mix together (in a bowl) 1 cup sour cream, 1 cup cottage cheese, 1 cup mozzarella cheese and package of cream cheese. Layer in a casserole dish (9×13) beef with sauce, noodles, white cheese mixture. Sprinkle mozzarella cheese on top then repeat. Top with remaining mozzarella cheese and some parmesan cheese too. Bake @ 350 for 45 min.
From http://www.thirtyhandmadedays.com/2013/01/company_casserole
Chili
1 lb ground beef (or ground turkey, ground chicken, or ground venison)
1 can of chili starter mix
1 can of mild chili beans
1 can diced tomatoes
1 (6 oz) can of tomato paste
6 oz of water
1 tsp chilli powder
1 tsp garlic powder
minced onion (to taste)
Directions: In a large pot, brown ground beef, drain grease, then and add everything else. Simmer for 30 minutes.
(Prep Note: Brown the beef ahead of time, and that will cut down the prep time before dinner)
Chicken Tortilla Soup
(Easy to prep in morning and let it simmer in the crockpot all day!)
2 cans of shredded chicken (12oz each)
15 oz can of diced tomatoes
1 can black beans
1 can corn
6 cups chicken stock
tortilla chips
1⁄4 tsp chili powder
Directions: Drain cans of chicken and mash up with a fork, then add everything but tortilla chips to a slow cooker. Cook on low for 8 hours. Top with crumbled tortilla chips and other optional toppings.
(Optional: avocado, cheese, onion)
From http://liluna.com/chicken-tortilla-soup-recipe
Easy Chicken and Stuffing
5 lb. of chicken breast
1 can cream of chicken soup
10 oz. of milk (just use the can to measure)
1 box of stuffing
1⁄2 c cheddar cheese
Directions: Spray a casserole dish with non-stick cooking spray. Slice chicken into strips, lay in pan. In a medium bowl, mix soup, milk and cheese. Pour over chicken and sprinkle box of stuffing on the top. Cover and bake for 40 min. @ 375 degrees.
(Note: Prep everything except stuffing during nap time and keep in fridge. When ready to bake add stuffing, put dish in oven, THEN preheat oven and bake as directed).
Total Grocery List for All Dinners Listed Above
Meat
2 pack of chicken 1-1.5lb
2 pack of ground beef (1-1.5lb)
Canned Food Aisle/Pasta
2 can cream of chicken soup
1 box of pasta rigatoni or penne
1 packet of Italian dressing mix
1 jar spaghetti sauce
1 bottle of parmesan cheese
1 bag of rice OR 1 box of pasta for Crock Pot Chicken
1 box of stuffing
2 cans of shredded chicken (12oz each)
15 oz can of diced tomatoes
1 can black beans
1 can corn
6 cups chicken stock
1 can of chili starter mix
1 can of mild chili beans
1 can diced tomatoes
1 (6oz) can of tomato paste
Spices
Chili powder
minced garlic
minced onion
Dairy
2 (8oz) low fat cream cheese
1 cup low fat sour cream
1 cup low fat cottage cheese
2 cup package of mozzarella cheese
1 package of cheddar cheese (good for topping chili too!)
Milk
Other
1 bag of salad (add to one casserole dish for one night to make casserole last two nights)
3 bags of freeze veggies
Tortilla Chips
Related Articles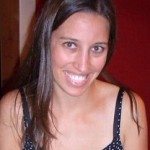 Stephanie Cleland is a high school teacher who traded in her teen students for adorable twin toddlers and now spends her days entertaining her 1 year old "twinadoes". She married her college sweet heart, Kirk, and her hobbies include scrapbooking and other creative projects. She also is working on a blog ilovemytwinadoes.weebly.com.