Thanks to

MAM

, we get to send another amazing mother of multiples to the spa for some well deserved pampering.
This month we want to recognize Laurie Hill as the

MAM

Super MoM of the month!
Laurie was nominated by her sister, Suzi. Here's what she had to say about Laurie:
"Laurie gave up a career at a prestigious investment bank, taking a more junior role and a lower salary so she could spend more time with her family. She still works full time, but is now able to make sure she is always there for her family. She's a class mom for her twin girls' pre-K, volunteers at class parties, attends shows and activities for the girls, and makes sure there is always time for family dinner, bedtime stories and songs. Laurie is also an avid baker, and the girls love to bake with and learn from their mom. She creates one of a kind treats for all of their birthdays and special holidays, and still finds time to make their Halloween costumes by hand.
Laurie and her husband, Brian, have been married for 10 years and have 3 daughters. Kaylie is their oldest she is 6 years old and the twins, Madeleine and Sarah, are 4 years old.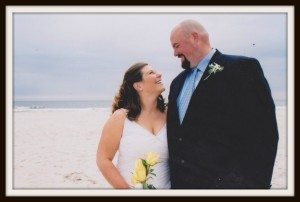 We spoke to Laurie to learn more about her story. Here's what she said…
I work full time at a large financial services company, and left my last job to be closer to home and have more flexibility and time with our family. While I like what I do, and I am lucky to work with some really great people, I sometimes wish I could work part time. My dream would be to open my own cake shop – not a full service bakery. Just a cozy little place where I could sell homemade style cakes, cupcakes, cookies, etc. – nothing super fancy. I absolutely love baking, and I like to do some experimenting. I also like to do a bit of cake decorating as well.
Going from 1 child to 3:
Laurie and her husband, Brian, already had 1 daughter, Kaylie, who was 18 months old when they found out they were expecting the twins.
Laurie explained that she felt "hysterical (bordering on maniacal) along with laughter for several minutes, followed by "oh my god, what are we going to do?" when she learned she was expecting twins. Once she got past that she was really excited – still terrified, but excited.
Challenges:
The hardest part has changed over time. One of the worst things I've ever had to do was take Maddie home from the hospital when I left, while Sarah stayed in the NICU. I know we were lucky that it was nothing major and not very long, but it was rough anyway. Then, getting through the first year on autopilot, with little to no sleep, and even going back to work and trying to function as a professional.
Since then, the hardest part has been finding ways to spend one-on-one time with each of the girls (either just with me, or just with Brian). I think it's really important for them to do that, so they can get some time apart from each other. Not just so they can learn that it's ok for them to do things on their own and that they can do things on their own, but also so that Brian and I get to give them each a little individual attention doing something that is just about them, and getting to know who each of them really are as individuals.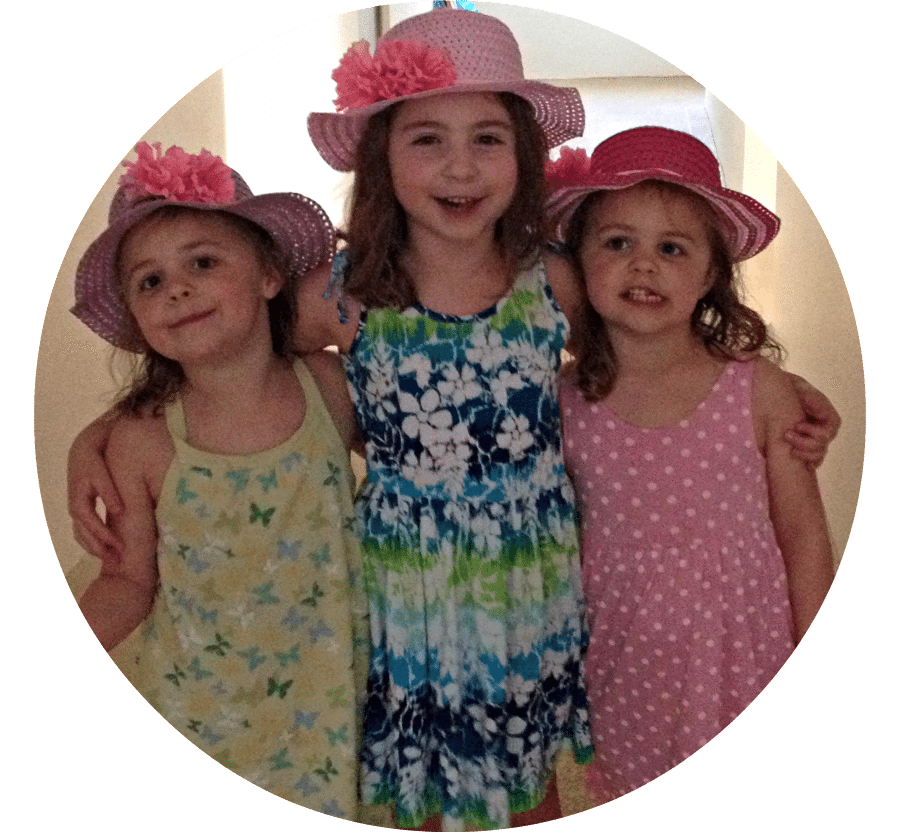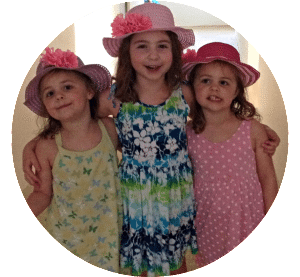 The best part of being a mom is that I get to wake up to three beautiful, crazy, funny little girls every day. They have their moments where they don't make it easy, but they make me smile and laugh and they surprise me every single day. And they've also made me realize how much I appreciate my own mom.
Taking time for herself:
I don't do much pampering these days. My biggest luxury is a once a year visit to Long Island with my sister and a small group of some of our oldest, close friends. We get to spend time on the beach just sitting and relaxing, and going out to dinner – it's one time a year I spend just for me, and we laugh more in that one weekend than you would think was possible.
MAM

and Twiniversity are happy to honor Laurie and send her to the spa! Check out

MAM

for any of your baby/child oral health needs. They have everything from pacifiers to teethers to bottles to help oral development.
Thanks

MAM

for honoring Mothers of Multiples! Do you know a Super MoM?

Nominate her here!