Before we had kids, my husband and I thought nothing of packing the car and heading across state lines to spend Christmas with either his family or mine. Then, along came our daughter who was nine months old around the holidays. We made the very tough decision that we would no longer travel for Christmas.
Why did we make this particular decision? There is the obvious massive amount of "stuff" that you have to pack to take a young child or infant ANYWHERE. Next, add in the presents that also have to be schlepped wherever we were going. Then, there is jolly old St. Nick and having to explain how Santa will know how to find the children if they aren't at home. Finally, this was the chance for us to introduce our own traditions and see our kids open their presents on Christmas morning in front of their own tree, at their own house. No hotels or someone else's traditions to contend with.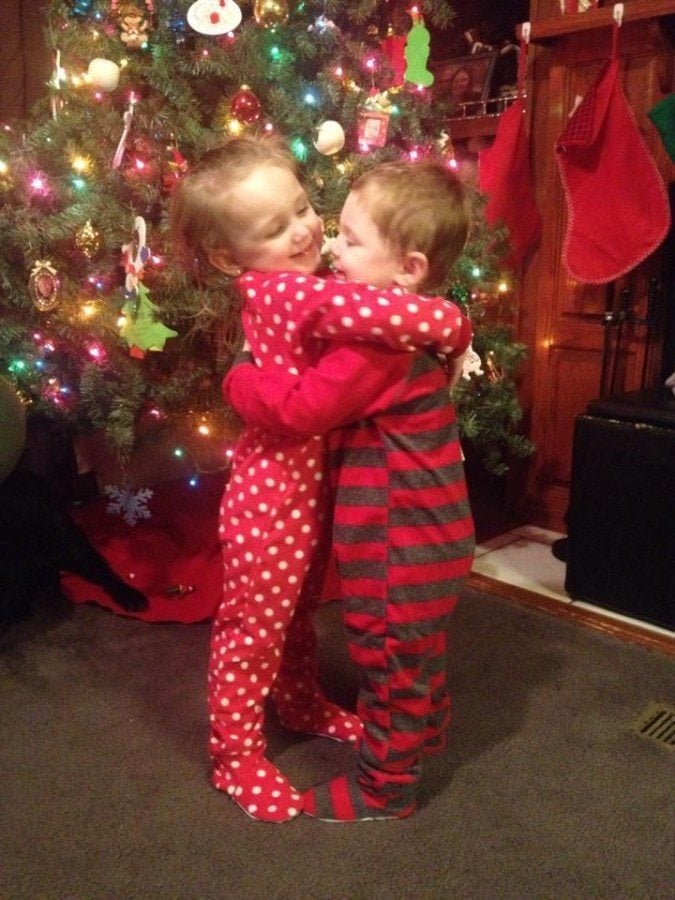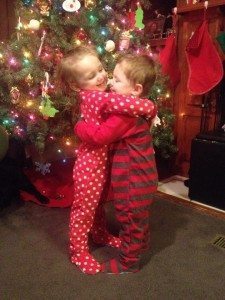 When the twins were born in November 2012, we knew for sure there was no way we were going anywhere with newborn twins! The twins actually both contracted RSV and ended up spending Christmas Eve in the PICU overnight. Can you say Merry Christmas? Christmas morning came and our house felt empty until we got the call from the hospital saying the boys could come home. Never have we gotten ready so fast!
Then, last year, one of our twins had to have a major surgery on December 12th! So, once again, fate seemed to step in and provide us with a reason not to travel. This year, everyone is healthy (fingers crossed, knock on wood) but we still plan to stay home and celebrate.
Do I sometimes feel that we miss out on big family Christmases? Yes. But I love that our little family has its own traditions. Our daughter, Emma, helps me decorate the tree with ornaments hanging in mostly the lower branches of the tree! We make cookies to leave out for Santa and a few carrots for the reindeer. I read the kids 'Twas the Night Before Christmas and the story of Jesus' birth before bed. The kids get new pajamas to wear on Christmas Eve. Little things like that are important to me and so I would not change our decision for anything.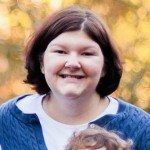 Jeannette Toscano is mom to identical twins Aaron and Benjamin and big sister Emma. Realizing that raising three children under the age of four is a full time job, she recently left her job in public relations to stay home with her children. Writing about life, being a mom and raising kids keep her sane. Visit her blog at parentingonfly.blogspot.com.
Related Articles
* * *
The rate of twin births has risen 79 percent over the last three decades, and continues to increase. A mom of fraternal twins and a national guru on having two, Natalie Diaz launched Twiniversity, a supportive website with advice from the twin-trenches.
What to Do When You're Having Two is the definitive how-to guide to parenting twins, covering how to make a Birth Plan checklist, sticking to one sleep schedule, managing double-duty breastfeeding, stocking up on all the necessary gear, building one-on-one relationships with each child, and more.
Accessible and informative, What to Do When You're Having Two is the must-have manual for all parents of twins.
* * *
Check out the latest issue of Multiplicity Magazine! Twiniversity's quarterly online magazine is FREE and features all the hot topics and new trends for parents of multiples, as well as great coupons and product reviews!
* * *
Whether you're a twin parent in the big city surrounded by scores of resources, or a triplet parent out in the country with no one around for miles — our multiples parenting forums are for YOU! Sign up for FREE and connect with people who are just like you — parents of multiples looking for advice, parenting tips, or even just people to chat with who will understand what you're going through. Our forums are open to people all over the world and we offer scads of specialty rooms to find others who are going through the exact same thing as you. Check it out today!
* * *
Twiniversity is the #1 source for parents of multiples and we are growing faster every day!
Find us all over the web: