It's been "one of those days." One of those days where the twins woke up with no diapers on and they insisted they used the potty… only the potty is empty. Oh right, they went to the bathroom next to the potty – on the carpet. Good morning mommy! After cleaning that mess up, my day consisted of tending to the overflowing toilet with the Barbie shoved inside headfirst, the giant chocolate milk spill in my living room, and now the dog decides to partake in the fun and use my entryway to relieve himself because it's too cold to go outside. I guess that's what I get for having a chihuahua and living in New England.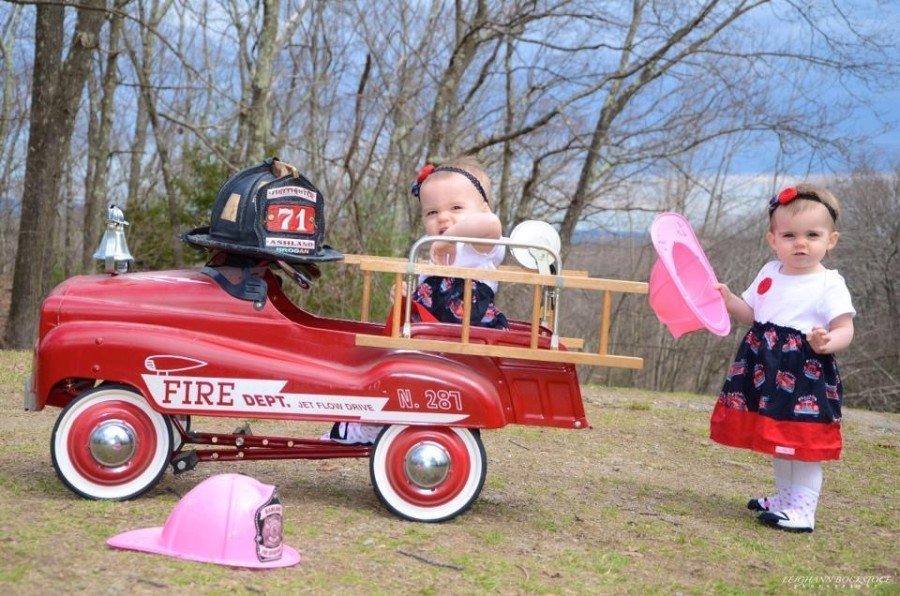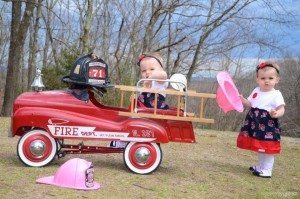 What time does my husband get home again? Not until the day after tomorrow because he's working a 48 hour shift at the firehouse. Today is one of those days where I envy the wives who get to hand the kids off when their spouse walks in the door. I envy that they get to have their husbands home for Thanksgiving and Halloween. We don't have that luxury in our life. Our Thanksgivings are spent with me getting both twins up and ready then driving the 40+ minutes each way to the firehouse to have our whole little family together to give thanks – with the rest of the firehouse. When it's time to go, I wish I could bring my husband home with me to give me a little break. A break from worrying about him being safe 24/7 and a break from my little mini me's changing princess dresses every 5 minutes while coloring on their bedroom wall and jumping on the bed. Once the twins and I arrive home – hello chaos all over again! Some days I just so badly need the break.
And I then I try to remind myself that we don't have it so bad. My husband could be in the military and gone for months rather than days. I don't know how those families do it. I have all the respect in the world for them. Or worse, my husband could be gone period. I try not to think about that because of his career choice and how much risk goes into it every time his alarm bells go off. And I do get to have my husband home to help me during the day on his off days which happen to be weekdays mostly. Most people don't have that. And he doesn't work EVERY holiday – just a handful of them.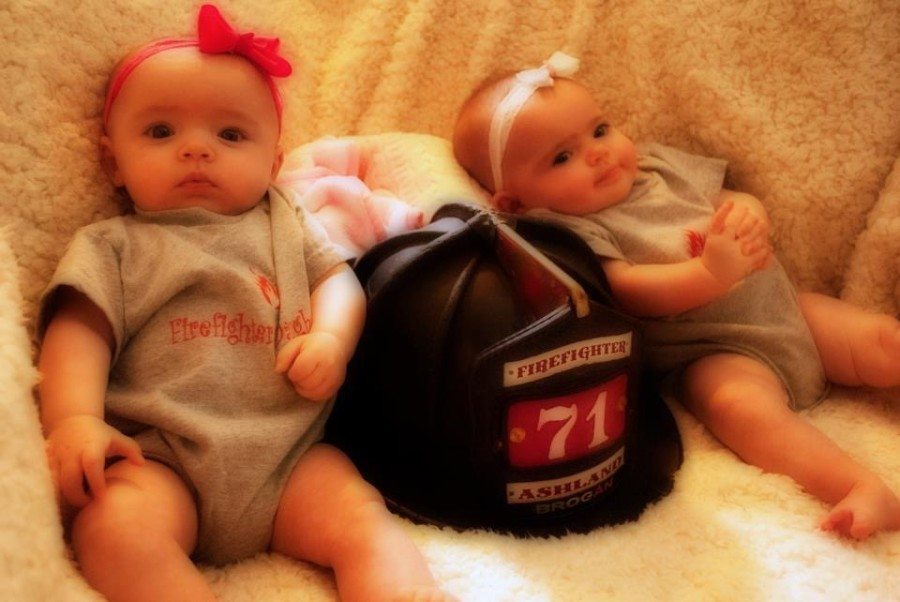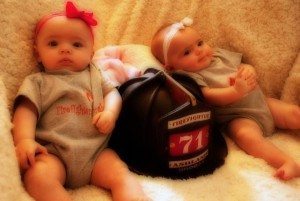 I've learned a few things navigating my way through this lifestyle choice and trying to stay semi sane. Hopefully this can help other moms in my situation. I have to get dressed every single morning, no lounging in my PJs until noon. That sets the tone for the entire day, or nothing productive will happen. The kids and I have to get out of the house every single day. Staying cooped up for more than 24 hours isn't good for any of our mental health. Sometimes I do have to put myself in "mommy time out" so I can refocus my energy on something other than the toddler whining (times two) and our messy house. I have to speak with an adult every day whether it's on the phone or in person. I would completely lose it if the only people I talk to for days on end are my three year old munchkins.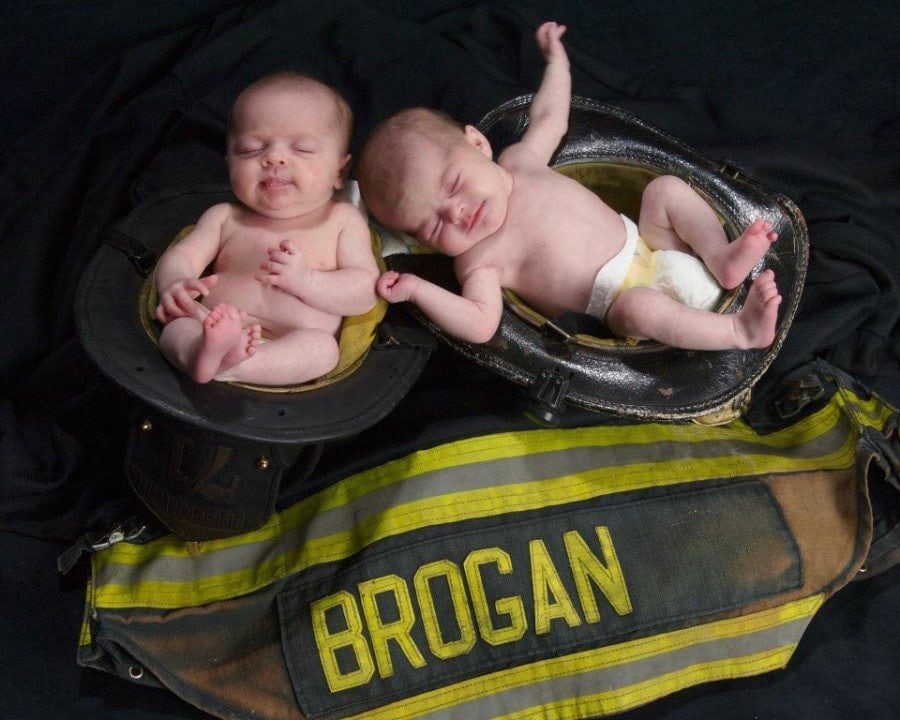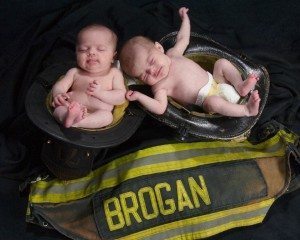 The biggest thing of all that I need to remind myself daily is that it's ok to have a messy house, it's ok that I spend more time playing with my kids then cleaning my house. It's ok to not get all the laundry done. In 10 years what will matter more: how much time I spent with my kids or how clean my house was?
In the end, when I'm having a pity party for myself because of how much I have to do, all the stress the twins put on me, along with everyday life, the stress I put on myself, the way my husbands line of work is scheduled… I'm really lucky that we live the life we have. Some days I need an enormous reminder of that. I am so lucky to be able to call myself a fire wife and a mommy of twins. I wouldn't trade it for anything – even as hard as it gets.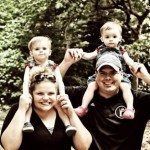 Kimmy Brogan, Twiniversity's Twitter Manager, is an avid user of social media and has a college degree in Communications. She is currently a stay at home mommy to her fraternal twin girls who will soon be three. She was born and raised in New England and has no plans to leave. She is also a fire wife as her husband is a full time Firefighter in Massachusetts. Her family and her husband's family were neighbors when they were kids; they've known each other their whole lives. Kimmy has been extreme couponing for the last three years and very much loves a good bargain! She taught herself after realizing how expensive twins were. She's never paid full price for a pack of diapers since. Kimmy has been interested in the twin community since the day she found out she was unexpectedly expecting two. Her main goal is to make sure no twin mom feels alone on her journey. There's always someone who has gone through what you're going through.