The time has come in my twins' lives where they need more interaction, in a setting such as a preschool or childcare center. You know it. You see it every day. Maybe it has been in the plans, maybe there is a financial reason, or maybe you just know in your heart it is time to return to work outside the home. Will it be full-time? Will it be part-time? I have found that once I made the choice to start looking for work outside the house, my mind has been less in the moment and more in the future.
Maybe you too are feeling the same way. You have been going back and forth with yourself and your partner. You know you're ready, but is now the best time to go back? Who is going to watch the kids? Who will do drop off and pick up? What if I can't find a job?
When I started writing this article, I thought about all the stay at home parents I've met since being home with twins. While I've been home for almost two years now, I have observed that there are mainly three kinds of stay at home parents:
The Stay at Home Parent On Leave, who for a set period of time (1, 2, 3 years) is home and can return to their position at any time or decide if they want to extend.
The Stay at Home Parent Who Knew They Always Wanted to Be a Stay at Home Parent. This parent is the one who knew that once the twins arrived they were going to quit their job and be a stay at home parent for an unknown period of time.
The Stay at Home Parent Who Decided After Birth to Be a Stay at Home Parent. This parent is unable to return to work after their leave due to moving, partner job change, cost of childcare, etc. or they made the choice to quit their job to be a stay at home parent.
I'm under #3, the parent who decided after the twins came and after my absence from work was over to be a stay at home parent. Part of the reason for staying home was after my maternity leave was over we had already moved out of the area I worked and I knew I could not return to that particular job. Once I found my footing, I realized staying home with our twins was something I was meant to experience and probably needed. It is important to know why you stayed home and did not return to work immediately.
As you start the journey back to work, I want to help you be more mindful at home and get prepared for what is to come. I interviewed two other twin moms, Janna, the Stay at Home Parent On Leave and Laura, Stay at Home Parent Who Knew They Always Wanted to Be a Stay at Home Parent. Together we will share with you our experience in a two part series. In the first part we will be sharing what we've learned, what has helped, and what we started doing now. In the second, we hope to be sharing our experiences of work after the twins.
What I Have Learned
Decide How Long You Want To Stay Home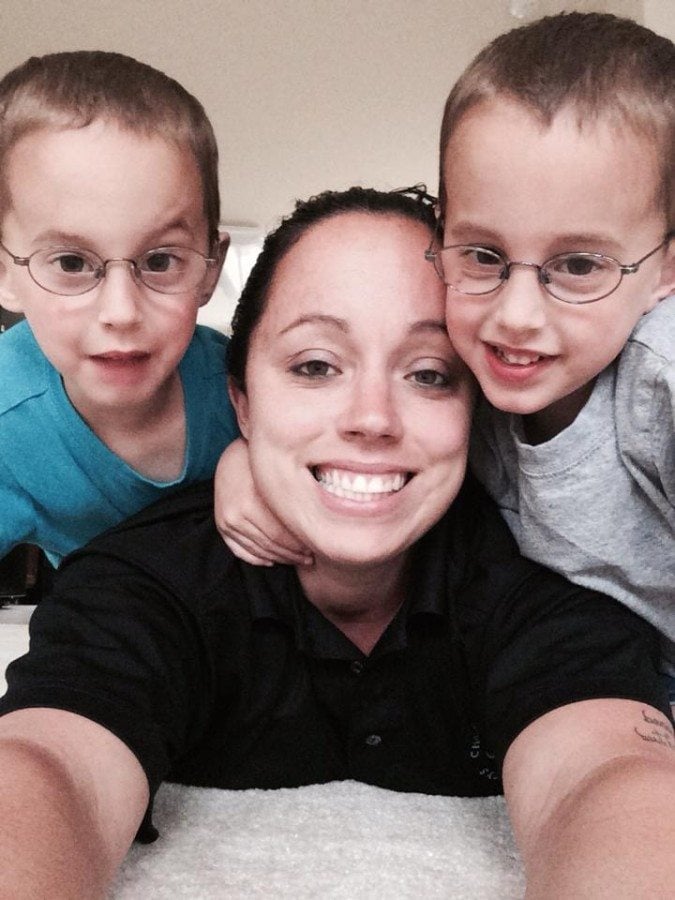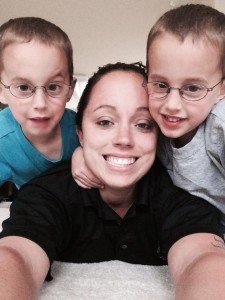 If there is one thing I've learned from being someone who didn't plan to stay home, it's that at some point you have to decide how long you want to, and can financially afford to, stay home. It wasn't until after my twins had just turned 10 months, my family had moved, and things had settled down that I really started thinking about work. I previously worked in higher education and hiring always happens the semester before. I started noticing there were a lot of positions opening where we had moved to and my one year maternity leave was coming to an end. The thing was, I didn't make a plan on how long I would stay home. Why I didn't just set a time for myself, say I will be home for "this amount of time" and then return to work? I don't know. I knew infant childcare was expensive from my first child. At the time, the twins were still not sleeping through the night. But, I couldn't shake the feeling that I need to keep trying because I don't want to be left out.
So, to improve my mindset, I created a way where I could still feel part of my field, use my skills, and yet be home with my twins. I decided until my twins turned two and could start preschool, and cost of childcare goes down tremendously (I put them on the waiting list at my son's preschool), I would at least apply for one, maybe two jobs a month to keep my job hunting skills up, and I would write. Then after they turn two, I would focus my energy into finding work outside the home.
When I asked my fellow twin mom, Janna, what she learned since deciding if she will go back to work now or ask for one more year of leave, she shared that, "(Sadly) I don't really miss work. I actually thought I would be itching to get back but it turns out I would really like to take a few more years (but can't). I do, however, miss my wonderful colleagues and I'm glad that we keep in touch. Chasing twins is a full time gig and it seems like it is just getting to the fun part!"
When I asked my fellow twin mom Laura, who has always wanted to be a stay at home parent, what she has learn since returning to work one day a week, she shared, "I always wanted to be a stay at home mom. My mom was and I wanted to be too. I went back to work (one day a week) because I needed to get out of my house. My kids were making me crazy! I hesitated for years because I work with kids. But an opportunity came up and it was very close to my house. I have had many opportunities over the last couple of years to go back to work but I have chickened out every time. I am definitely the kind of person who needs to have some kind of project going on. I'm only at work one day a week, but I have learned that I need to be organized with having milk, food, etc. in the house before that. I have no idea how people who work full time go to the grocery store and cook dinner. I've learned that I have a little more patience with my kids when I get home after not having a calmer day at work."
What has helped
Make "Time for Myself" A Priority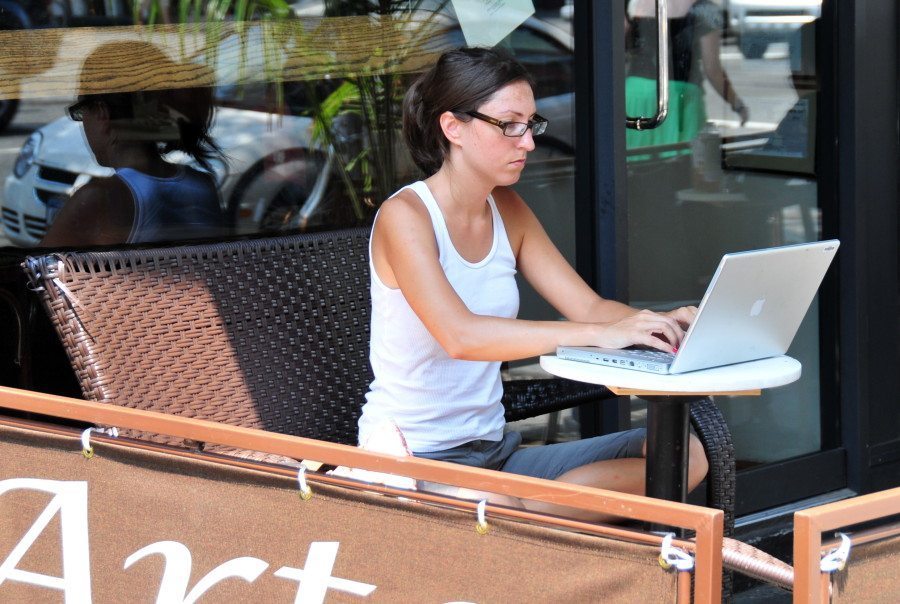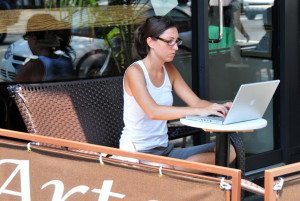 Since I start applying for work and got back to writing, I have found that what has helped the most is making time for myself a priority. Take a look at your normal week and think about when you have time to yourself. If everything is going fine, you might have a few hours during the twins' nap. The other open times might be after the babies go to bed. Remember, you have twins. Some days the twins will sleep at the same time, some days they won't; and some days you will be really tired. And as they get older, they might start dropping naps.
What has helped me is making "time for myself" a priority on the weekends. My husband knows that I need a two hour break every Saturday morning. He watches the kids and I go to my favorite coffee shop that has Wi-fi or to my office. Applying for jobs takes time. There are cover letters to write, resumes to match to the job description, and networking. You can't leave it all to the last minute if you really want to have a chance.
Have Someone Watch the Twins
A two-hour break is not enough. I will need someone to be there to watch the twins when I get an interview or when a job application is due. Childcare and working are an ongoing problem for a lot of us. You need to work so you can pay someone to watch your children, yet you need someone to watch your children so you can get a job. How can one person apply for work if they have no one to watch their children?
In my situation, my husband and I trade off. On the weekends and at night he watches the children while I write, go to a twin club meeting, or apply for a job. During the week, we pay someone a few hours to come in and watch the twins and help with the laundry. We decided that we would hold off on going on large vacations so that we have extra money to pay someone to watch the twins a couple hours a week. I also have made a great partnership with my neighbor. I watch her child when she needs to take care of something and she helps me when I have a deadline. It not only makes life less stressful, but more sane.
Find an Editor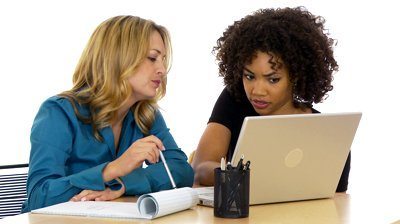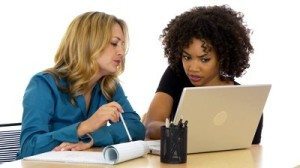 Even if you think you are the best writer, you still need someone to look at your cover letter and resume before you send it. Now is the time to start asking a friend or former colleague or maybe even your partner to be your editor. I am almost a year into applying for work and I have written over 15 cover letters, 10 blog posts and five pieces for twiniversity.com. I couldn't have done it right without my editor Robyn and my husband Matthias. Recently, I've invested in a Life Coach who also edits resumes and cover letters and also helps me with those fears of "what if I don't get an interview?", or "what if I have to find a new field to work in?" A second pair of eyes can only make your prospects better. If the cost seems too high, offer to make a meal or see if they will help for free. You would be surprised; people feel good about helping others, and they know you have your hands full!
When I asked Janna what has helped her, she shared, "It has helped that my husband's company has been really busy and successful so the financial part of going back to work is not a huge part of the equation. It also helps that my job is held for me. I know that I don't want to lose my position and that I am lucky that as a teacher they hold it for me. Most people cannot take the time off like I have and still have their job waiting."
When I asked Laura what has helped since going back to work one day a week, she said, "It definitely helps to see the paycheck. It's nice to have some money that I contributed to the family. That is a huge bonus! Also, I have a friend who picks up my daughter from school on the day that I work and I bring her daughter home on another day of the week."
What You Need to Start Doing Now

Decide: Same or Different Field? Part-time or Full-time?
If you know it is time to go back to work, I recommend you decide if it will be in the same or different field; or if it will be part-time or full-time work. This is my first time applying for work without having a job already. Right now, I've been applying for full-time positions in the field I am trained in but until something happens or doesn't, I have to keep the idea open that I might have to consider other career options where I can use my skills. I have found it really helpful to keep in touch with past employers and former colleagues, and have a project to do other than watching the twins. It reminds me what I'm good at and what I like doing. If you are considering trying a new line of work, community college is an affordable place to retrain or engage in a career-counseling course. Most community colleges offer classes in the evening and now have more online courses than ever before.
Have Faith
I have found the transition to find work after twins can feel overwhelming — yet it can be exciting too! For me it has brought up a lot of mixed emotions and wonder. But what I know for sure is you have to have faith the right job will come at the right time. For any of us returning to work, you might be thinking about how you will fit back in; how you will manage the childcare drop-offs; how will you get dressed and dress two or more kids and get them out of the house at the same time? You will find a way.
Make a "bucket list"

A few months back, I wrote a piece for my blog called The Stay At Home Bucket List. My need to return to work outside the home (which may or may not be shared by other people) comes and goes like the moon. Some days I'm ready to go back. Other days, I think I could stay home for another year. Yet, if I am meant to return to work soon, I want to try to do everything I've always wanted to do with my twins. My bucket list is on our fridge. It keeps me focused and it keeps me mindful of my time.
I'm learning now that jobs come and go, but when you are a mother or father, family is forever. You have to be willing to see your life as a journey and to hold on to what each day offers you. You have to be ready for when the wind changes, and pay attention to the feeling that it is time for you to return to work outside the home. Each day I wait to hear back on a job, and until that day comes, I look at my bucket list on the fridge and know I've got plenty do to for now.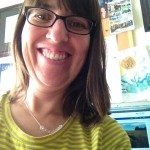 Victoria Worch is a writer for twiniversity.com and student affairs blogger at cafevic.com. After developing student leaders for 13 years, she chose to develop her new twin daughters (and their older brother) instead and became a stay-at-home mom. Victoria has been writing about leaning into motherhood since Spring 2013 when she went from one to three children, and about how student affair professionals can develop themselves and their students. Victoria enjoys taking her toddler age twins to gymnastics and to story time at the local library, teaching her son to ride his bike, and being active in her twin club and in her community. She is the Meals for New Moms coordinator for the Marin Parents of Multiples Club and a member of the 2015 Novato Chamber Leadership Class. She is fueled by country music, yoga & hiking with her family.