On the weekend of January 31-February 1st, 2015, my family and I were lucky enough to be invited to join The MOMs for a fun family weekend at Woodloch Pines Resort, sponsored by ® Intensive CareTM and Woodloch Pines Resort!
The Woodloch Pines Resort is an all inclusive family resort located in Hawley, Pennsylvania. It is the ideal place for family get togethers, school and scout trips, weddings, reunions, and celebrations.
The variety of activities is endless. Whether you want to stay active by snow tubing or ice skating, or just relax by the indoor pool or sit in the sauna, Woodloch will satisfy everyone in your family from young to old. My family is one that likes to take advantage of every activity possible and I think we did a pretty good job of it. My husband and I brought our 8 year old twin daughters, Emily and Abigail, and 5 year old daughter, Molly, all of which have different interests/needs. I can honestly say they all thoroughly enjoyed themselves and were able to do different things.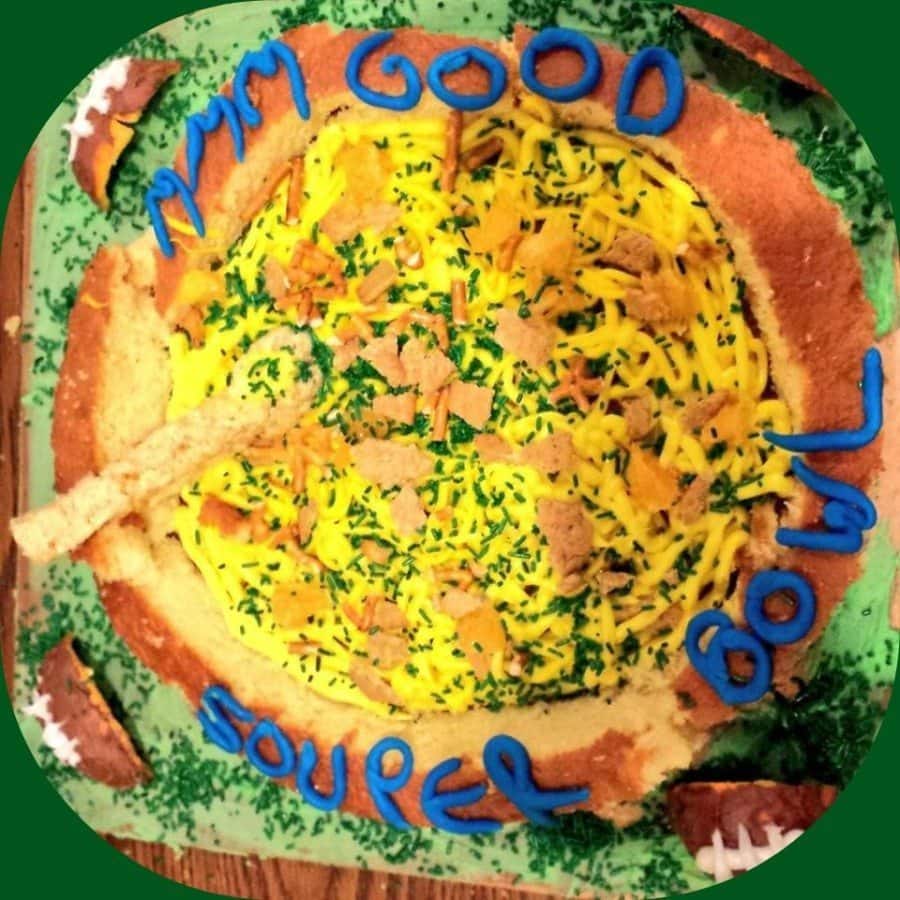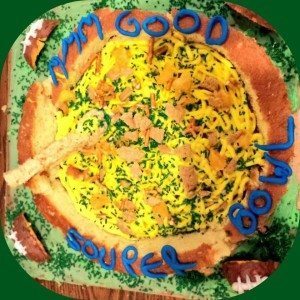 We played a little basketball in the gymnasium, went go-carting, went on the bumper cars and played video games in one of the several arcades. The kids enjoyed climbing around in the indoor playground and my husband and I took a little break and were actually able to sit for a while! This was all before noon!
After lunch we decided to split up. I took Abigail and Molly to the "Cake Bowl", a cake decorating contest (which may I add we came in 2nd out of about 30 cakes!!) while my husband took Emily snow tubing and to the paintball range.
Before dinner we all decided to take a quick dip in the indoor pool and my husband enjoyed some time in the sauna, as well.
Dinner was really enjoyable. There were characters dressed up to entertain the kids, as well as the adults! There was music and they even announced my twins' upcoming birthday to the entire group and they sang "Happy Birthday" to them! It really made them feel so special!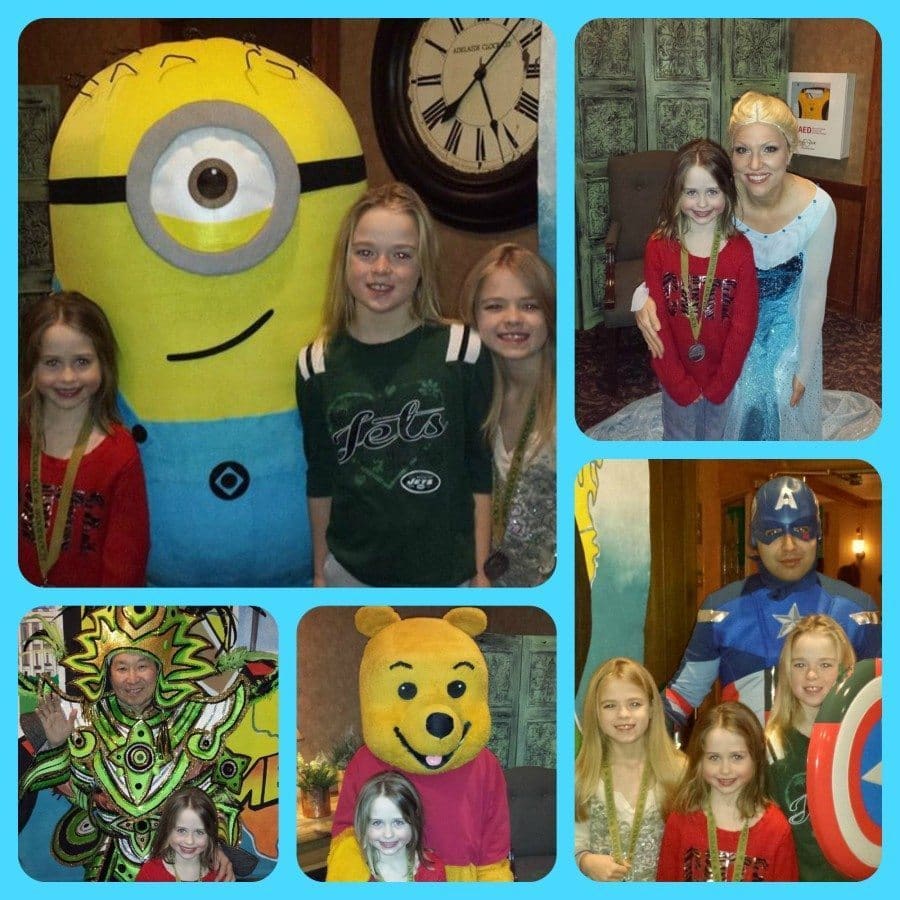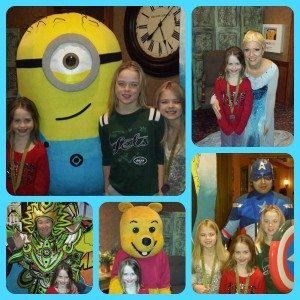 After dinner we had a bit of a family dilemma, whether to go to the magic show or to go play BINGO! We chose to play BINGO and it was a great choice, if I do say so myself. My daughter Emily won the big jackpot of $115!
By the end of the night we were all tuckered out and slept so well in our beautiful room. Luckily there were USB chargers in our room, as I forgot my plug-in part of my phone charger. All I needed was my wire from my car charger and I was set!
The next day we got up early and after breakfast decided to try ice skating on the lake and then some extreme snow tubing!
Woodloch Pines Resort is not just a winter getaway, it is also an amazing place to visit all year round. From zip lining, rock climbing wall, bumper boats, outdoor swimming pool, family Olympics and so much more!
Whether you have small children/babies or teenagers, there are activities and amenties that will suit your needs. High chairs are readily available, as well as guard rails for smaller children that may need them.
Babysitting is available for an additional cost and can be arranged at the registration desk, if you want to have an "adult only" time during the day or feel like going dancing or catching one of the many shows available in the evening.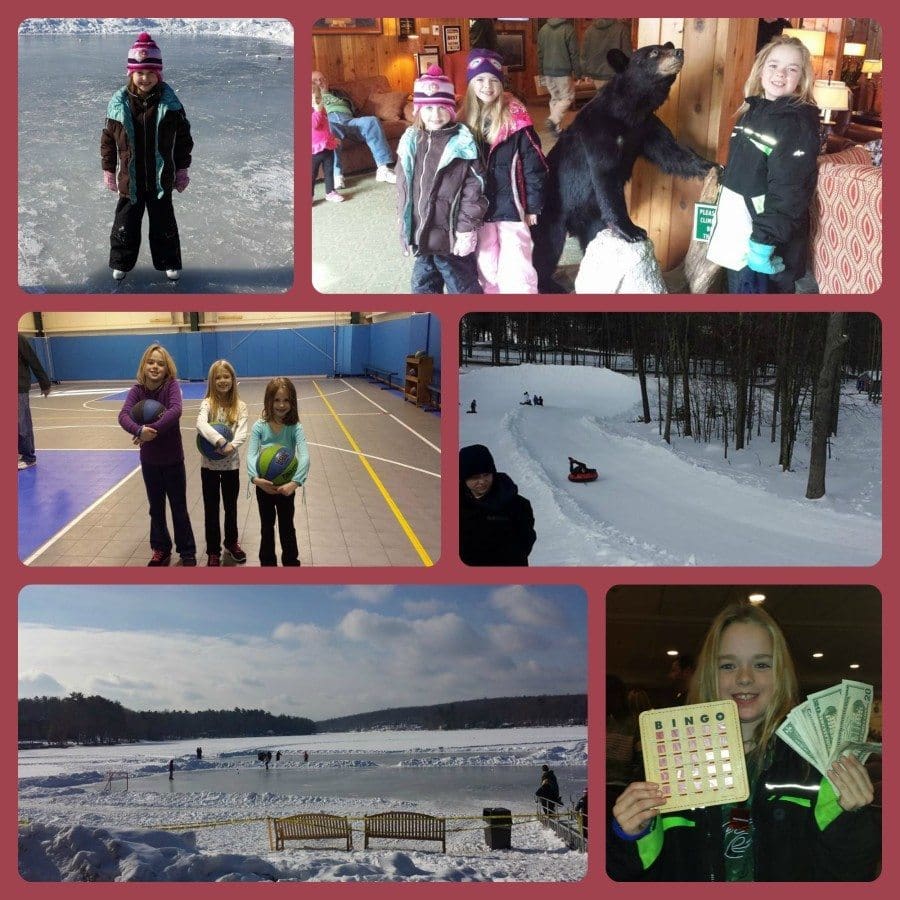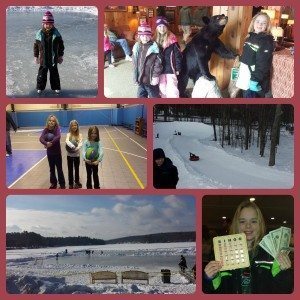 Teenagers will find that Woodloch is full of fun for them as well. There are lounge and activity areas set up just for them. Whether they want to just hang out and listen to music, talking to friends they meet, or play ping pong and air hockey. You are guaranteed that your teenager will have a blast!
The food is amazing for both adults and children! My kids are picky eaters and they were satisfied at every meal. There is a good variety for every palate. I also noticed that they asked if anyone had any food allergies and/or dietary restrictions.
The staff is extremely friendly and helpful. Whether it was giving advice about certain activities or directions to a part of the resort, we always felt welcome.
The resort is large in size and there are several buses available every few minutes to bring you from one side of the resort to the other, stopping at various locations to drop off and pick up people at different activities.
I would like to thank Vaseline® Intensive CareTM and Woodloch Pines Resort for including us in this awesome weekend getaway! It was a trip that will never be forgotten and my kids are already asking when we are going back!
After all that exposure to the cold, outdoor weather my skin really needed some moisture. I used Vaseline® Intensive CareTM Advanced Repair Lotion. It really helped to moisturize my skin, especially with my dry cracked hands.
Vaseline® is introducing a new Vaseline® Intensive CareTM a range of lotions that go beyond basic moisturization to deeply moisturize to heal dry skin. With daily use, skin is kept in a lasting and healthy state of moisturization.