As a first time parent, shopping for baby and toddler products can be overwhelming. I've witnessed, first hand, several mothers-to-be weeping in the aisles of Babies 'R Us while trying to register for their baby shower. There are just TOO MANY OPTIONS! It is easy to feel like you are drowning in a sea of cribs, sheets, bottles and pacifier choices (and let's not even get started on car seat options!)
So what do you do to keep yourself from becoming a wallowing, weepy mess in the middle of the aisle because there are 10 crib sheet options? You either 1) read reviews online or in a baby product review book or 2) you ask friends and family who have similar parenting tastes what they used or liked. The same can be true for baby and toddler toys! Before your children are old enough to ask for specific types of toys that interest them, it is up to you to figure out what might be interesting, engaging, and fun for your little ones. Being a parent of multiples, it would be easy to just buy two of everything but then you have a houseful of TWO of every toy, which is not really necessary. And what if neither kiddo likes it?
So here are some ideas based on what our twins liked best at different ages. The goal isn't to tell you to buy all of these toys, and that toys not on this list are horrible/useless/a waste. My goal is to give you the pros/cons of different toys and what ages they seemed to be most useful in our experience. Yes, several of these are more traditionally "girl toys" but not all are. We tried to find a mix of toys because we didn't want a houseful of everything ruffles and pink.
Price Guide
$ = $1- $20
$$ = $20-50
$$$ = $50+
0-6 Months Old
This is great for teething and it squeaks. We needed two of these, and they used them for a long time. There really are no cons! This is the cheaper version of the classic "Sophie" teether by Vulli.
Free, from your kitchen! This was a favorite once they could sit up alone. The girls would bang spoons on metal bowls to make noise or mix and pretend to eat off the spoon (or just chew on it!). This one is good for a long time and our girls (now 2) still like playing with these (now they pretend to cook). Con: You never have enough mixing bowls or spoons because they end up in the toy box, so you have to do a load of dishes whenever you want to bake something. Or you could just buy an extra cheap set for the kids.
Great for picking up and stacking, letters are a nice perk and the pictures of animals were nice for teaching words. The con of these blocks is that they get chewed on, drooled on, and licked constantly and they aren't as easy to clean as plastic toys, but they are machine washable.
Lots of variety for these but the ones our girls liked most had soft spikes on them. One brand called them "sensory balls". They are easy to grip for little hands. Con: Due to the fact that one of the twins really liked playing with these, she got really good at throwing things and threw a ball at another mom during a class (hit her right in the eye). Great arm, poor aim!
6 Months – 12 Months Old
We wanted some kind of entertainer/exersaucer/seat and this was the best one that we found for our situation. I loved that one baby could be in the seat and I could help the other one stand at the table. Since we have to buy two of so many things it was nice that both girls could use it at the same time AND it doubled as a big kid toy (when the babies are too big for the seat you can unhook it). I have video of one twin sitting in the seat and being pushed in circles by her sister. So it worked to tire out energetic babies too! Con: A little pricey. (Twiniversity note: We recommend you limit time spent in exersaucers/walkers to 20-30 minutes a day)
We got it for Christmas when they were almost two, but they've loved the one at our baby gym class since they could crawl. Con: Takes up a lot of space when it's open, but you can compress the tunnel down into a large ring and tie it off at the sides for storage.
They loved puzzles and got good at putting them together at an early age. These are great for teaching colors, shapes, numbers, letters, animals, and…patience! Negative: The pieces would end up in their mouths and while these were all big enough to be safe lots of our puzzle pieces look like this. (picture). With your attention split it is tough to keep the puzzle pieces all spit-free.
Around 1 Year Old
Pretend play is fun to watch. For a while the girls just pulled everything out of the cabinets, then they began to pretend to mix things and put the food in the bowls. Now they make specific things (recently they told me they were making "chick nood soup"!) and they pretend to wash their hands in the sink. Negatives: It can flip and if you have climbers you probably want to anchor it to the wall. The cute shelves work as a ladder. Also the oven door begins to crack if they stand on the open door. Another negative can be that some units are small and tough for two toddlers to play side by side. So I'd look for one that's wider. Also pricey but worth it in my mind.
These are great before they are old enough for Duplos. They were a huge hit from one to two. Easy for little hands to put together and take apart. Easy to share! Negative: You are constantly stepping on one but at least they are bigger than Legos and you are more likely to see them!
We have maracas, a tambourine, bongo drums, and two instruments called "saxoflutes" that can be assembled to make several different instruments. You definitely don't need two of everything. We have acquired a bigger selection over time and everything is one big tub together. (You can also make your own maracas with plastic containers and beads/pasta/etc. Just make sure you glue them shut well!). Con: The noise! Especially with two + little noisemakers. I have a pretty high tolerance for it but if you don't…avoid these!
They love having their own chairs. They sit in them and read, cuddle with their animals, and watch TV. Con: Pricey and they take up a lot of space. I didn't think they each needed their own but in the end I'm glad they have them. 90% of pictures I have of them in the chairs, they are in their twin's chair! (Twiniversity tip: If you're pressed for space, check out a kid fold-out "couch". Little twins love these, and they are cheap!)
Around 2 Years Old

It's been around for years and still a hit! Con: Don't step on those pieces in the dark! They all mysteriously end up post side up…every time!
These are amazing! The kids draw (with water) and then the pads dry and you can draw again. They are colorful, reusable and there are letters around the outside to trace. I'd definitely buy two of these and extra pens if you can find them. Occasionally they do end up in their mouths, but it is just water.
We have the suburban house, a few cars and the Santa set. The pieces are decent size and while they still could be a choking hazard the set doesn't contain the smaller pieces that regular Playmobile sets have. Con: IF you have a I'm-determined-to-eat-all-my-small-toys kind of kid might be a good idea to wait on these.
All pieces are large enough to be safe. There's lots of furniture to rearrange and the people can be made to sit in the chairs.
Good dolls for little ones to dress up. The clothes are easy to change and just snap to the front of the doll, and shoes (are connect and BIG!) slide on the doll's feet. The pieces are large and easy to handle. There are also hats, accessories and some furniture. They don't sell beds for them but we made our own out of wipes containers!
Hats, vests, glasses, sunglasses, tutu skirts, crowns, pants, wings, cowboy hats, and there is a huge line of occupational/imaginary play outfits from Melissa and Doug too. 99% of our stuff is from the Dollar Store or Target clearance rack.
Even with all of these toy reviews, our kids have enjoyed playing with boxes, tubs, furniture, couch cushions, chair and blanket forts, laundry baskets, and Mommy/Daddy's clothes just as much as their toys sometimes. For more ideas, pay attention to what toys your kids enjoy playing with when they are at a play date or a relative's house. Make sure to keep your receipts and toy packaging in a safe place, just in case they get bored of it quickly so you can easily make a return.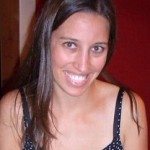 Stephanie Cleland is a high school teacher who traded in her teen students for adorable twin toddlers and now spends her days entertaining her 1 year old "twinadoes". She married her college sweet heart, Kirk, and her hobbies include scrapbooking and other creative projects. She also is working on a blog ilovemytwinadoes.weebly.com.
Related Articles