Featuring Baby Bjorn's Travel Crib Light!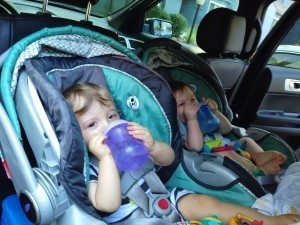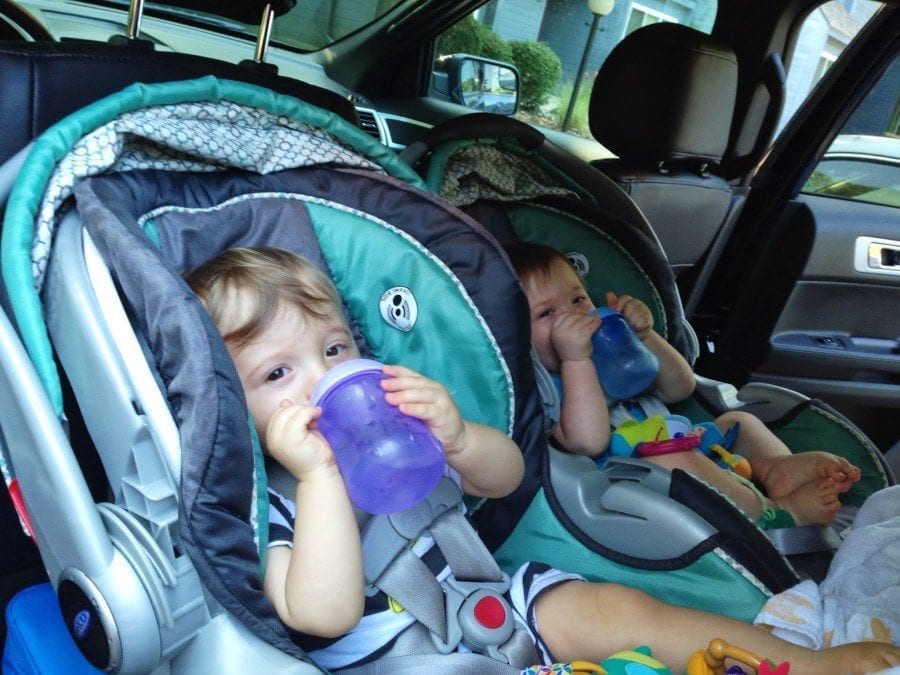 "It's summer, and that means vacation time! As parents of twins, we are always in need of a vacation — but the thought of preparing for one and arriving at a destination, without pulling your hair out, can seem like a major challenge. With a few simple tips, and packing your sense of humor along with your luggage, you can be the envy of all traveling parents and get there with all hairs intact!
The parental advice most often given to parents of multiples is schedule, schedule, and schedule. Babies and small children thrive with routines, and when those get interrupted, it can bring on a meltdown. Try to keep your travel day as closely in line with a normal day as possible." ~  Steffany Duke, read more of her advice and tips HERE!
"A small hotel room or even a suite will not fit a family of 6.  Consider renting an apartment instead. Sites like airbnb.com and VRBO.com are great for this. You can rent an apartment or house directly from the owner for a few days, weeks, or months. Never stay in a place that hasn't been reviewed before; make sure that you have a way to contact the landlord outside of the site just in case and ask a lot of questions. The more space you have, the happier your children will be. They need space from each other and sometimes you." ~ Destiny Effertz, see more of Destiny's tips on travel abroad with twins HERE!
Easy to set up and fold up
Open the bag, lift out the travel crib and set it up in one simple movement. There are no loose parts to attach. The legs unfold automatically and once you have put the mattress in you have a stable travel crib to use at home or on trips. When you're not using it, simply fold it up and store it in the practical bag.
Easy to take with you
Traveling with children typically involves a lot of luggage, so it's good to know the travel crib only weighs 13 lb/6 kg. It's easy to move around once set up, and the bag's smart design means that the travel crib is easy to store, carry and stow in any baggage space – perfect for all kinds of trips
A natural part of everyday life
The lightweight and cleverly designed travel crib is perfect for both small and great adventures. It's as ideal for paying a short visit to a friend's home as it is for longer journeys. You can also use the travel crib as a comfy extra crib at home.
Enter below for your chance to win! Contest ends June 29th!
Contest is Closed
*Please review our Contest Terms and Conditions before entering.
*          *          *
The rate of twin births has risen 79 percent over the last three decades, and continues to increase. A mom of fraternal twins and a national guru on having two, Natalie Diaz launched Twiniversity, a supportive website with advice from the twin-trenches.
What to Do When You're Having Two is the definitive how-to guide to parenting twins, covering how to make a Birth Plan checklist, sticking to one sleep schedule, managing double-duty breastfeeding, stocking up on all the necessary gear, building one-on-one relationships with each child, and more.
Accessible and informative, What to Do When You're Having Two is the must-have manual for all parents of twins.