Placentophagy — consuming a placenta — is becoming more popular among moms. Through my research, I learned that all mammals consume their placentas, but I wanted to make sure if I would be consuming my placenta — a human organ — it would truly be worthwhile. I asked friends who had done it and read a lot of articles prior to deciding to go this route. I heard many mothers claim that it helped with postpartum depression. If you are considering it, or know someone who is, let me tell you my story.
Let's be honest — my first thought about placenta encapsulation was, "Eww!" (said in my very best Jimmy Fallon voice.) Just the thought of consuming human organs was repulsive. When I think about it, it still repulses me a little. However, the thought of having postpartum depression again, with four children, was so much worse.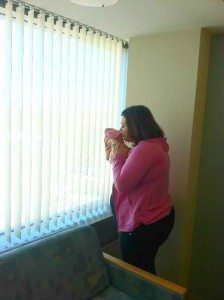 Let me tell you about my experience. After years of infertility, I had identical twins. Needless to say, my life was turned upside down. My emotions were a whirlwind, as were my hormones. I had the "baby blues" and then some. I had thoughts I knew were not my own. I cried a lot. I did not leave the house much. I did not seek medical attention, like many women don't, because I thought I had it under control. I had never had a baby before and I thought this was just par for the course. It wasn't.
After having my third child, a singleton after twins, I had the same routine of emotions, thoughts, crying and feelings of depression. Again, I thought it was par for the course and I could keep it under control. I was pretty miserable.
Finding out three years later that I was pregnant with my fourth child was a joy, and I was determined I would make this last pregnancy experience a good one. I was going to enjoy my baby and soak in every moment of joy; the joy I deserved with my previous pregnancies.
After a lot of research, I decided to hire a company called Euphoric Birth and Herbals to encapsulate (dry and put into pills) my placenta. Here are the benefits they claimed:
– lower incidence of postpartum depression
– increase in milk supply
– increase in energy
– hormone balancing
– lochia decrease/duration
– restores/replenishes blood loss from birth
Getting a beautiful package from the very sweet owner at Euphoric Birth made me feel like I was doing the right thing. The first time I took the pills, knowing what they were made of, it was a little daunting. Knowing what they would do for me overrode those thoughts every single time.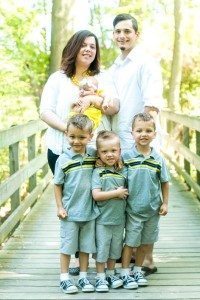 I can honestly say that every single thing I listed above was my experience. It was amazing! I want to tell every pregnant woman I know to consider doing this. Every single one. It's not fool-proof. I still cried some days. I was still tired sometimes. I still felt a little overwhelmed with four kids aged four and under. I could also tell the difference on days I forgot to take my dose, and so could my husband. He would often remind me.
What a blessing it was to experience joy with this last tiny baby. To experience more ease in nursing, more energy, and just plain peace. I am so grateful I took the leap of faith, swallowed my pride, and did this. I did it for myself. I did it for my family. I am still, four months postpartum, taking these pills most days because I still feel like I am easing myself into this "momma with three boys and a newborn while working" kind of life. I still need hormone balancing. I still need the placenta pills and I may be sad when they are gone. I have needed them fewer and farther between as time has passed. I am grateful for them and grateful that placenta encapsulation came to my attention.
If I can get over the "eww factor", so can you. It is worth it in so many ways. Please consider it. You deserve to experience the joy and peace mothering a newborn can bring. You deserve to take care of yourself amidst the trauma birth can bring to your body, hormones, and emotions. You deserve it.
p.s. If you think you may in any way have postpartum depression, please do not be afraid to ask for help. Click here for more information on postpartum depression.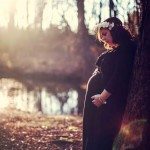 Hi, I'm Rachel Bowman. I am a mom to identical twin toddlers and a surprise baby fourteen months later. I am all sorts of tired, silly, and caffeinated all at once. I am an infertility and IVF survivor, pastor's wife, insurance agent, cupcake baker, chocolate lover and writer of words.  Waitingforbedtime.com is my motherhood therapy where I share my tales of chaos, learn from my many mistakes and hopefully encourage you that you are not alone while you wait for bedtime. You can find me on Facebook at Facebook.com/waitingforbedtime. (Click here to read more of Rachel's articles on Twiniversity!)

Related Articles
*          *          *
The rate of twin births has risen 79 percent over the last three decades, and continues to increase. A mom of fraternal twins and a national guru on having two, Natalie Diaz launched Twiniversity, a supportive website with advice from the twin-trenches.
What to Do When You're Having Two is the definitive how-to guide to parenting twins, covering how to make a Birth Plan checklist, sticking to one sleep schedule, managing double-duty breastfeeding, stocking up on all the necessary gear, building one-on-one relationships with each child, and more.
Accessible and informative, What to Do When You're Having Two is the must-have manual for all parents of twins.