I once read a fantastic article in a parenting magazine about how to host successful playdates with young children. The number one tip was to have a maximum of four children at a play date. GASP!!! I have quadruplets (and many of our kid's friends are multiples too). If we were to abide by that guideline we'd never have a play date since we are at capacity. Having four singletons to a play date is solid advice, but if you are a parent of multiples, the rules may need bending. Although multiples have built in play mates, it's important for them to have opportunities to play with non-sibling peers. Play dates foster social skills in young children and it's always nice for parents to mingle. Over the years, I've learned a few tricks to help play dates with as many as 12 children go smoothly.
1. Schedule Creatively
Typically, playdates are held on weekday mornings before lunch and guests bid farewell after about an hour. However, when you are getting a larger group of children together for a playdate, it can be tricky to align lunch and nap schedules, let alone get everyone in a single location early in the morning. Successful play dates can happen after naps or on the weekends too. If you opt for a nontraditional playdate time, extra adults may be available to help supervise the group.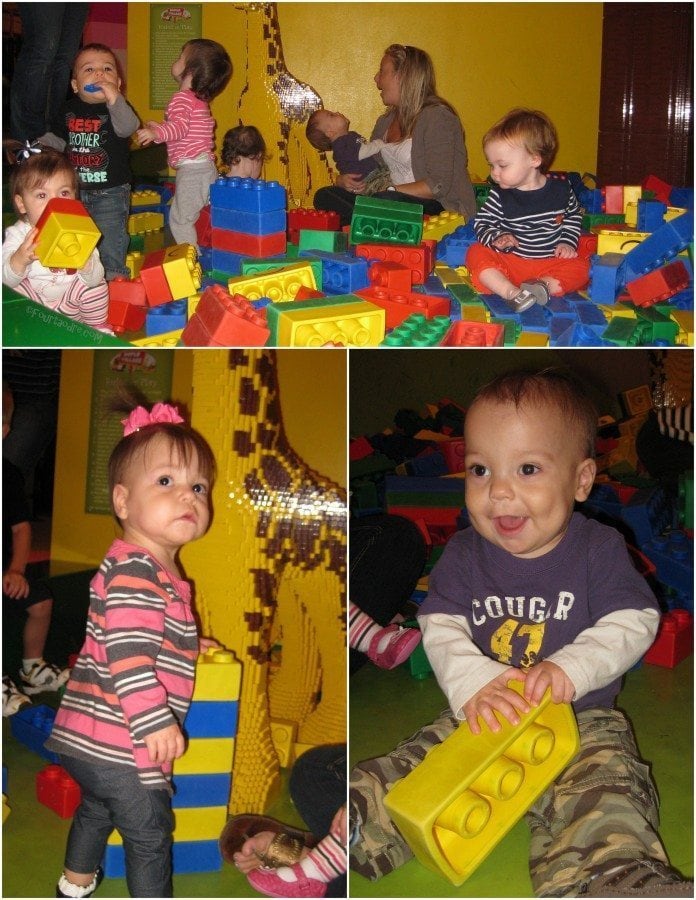 2. Stay for Lunch, or Dinner
Generally, playdates end prior to mealtime, but when many children are involved it may actually be easier to enjoy a meal together. Potluck meals are a nice way to take the pressure off the hostess. The hostess can provide the main entrée while guests bring side dishes, drinks, or special treats. Since little ones can be picky, be sure to serve kid friendly fare (e.g. chicken nuggets, peanut butter sandwiches) that's easy to prepare. Who wants to slave over a meal that none of the guests enjoy? It's also wise to review any meal plans with your guests to ensure there are no food allergies or intolerances. Even if you are green, playdates are a good time for paper plates. If the weather is nice, al fresco dining is a must. Just like with meal prep, clean up should be a cinch!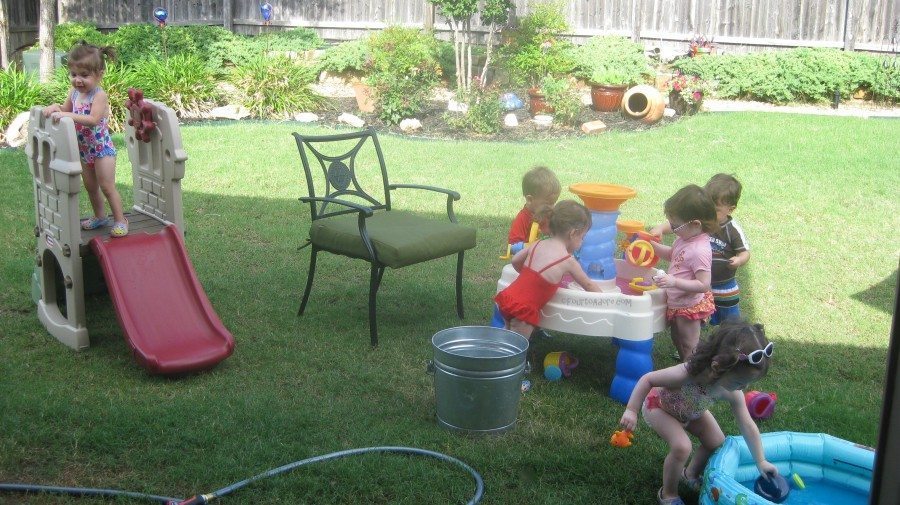 3. Prepare the Play Area
If you are hosting the playdate, remove everyone's favorite toys as well as toys with small parts ahead of time. Sharing special toys can be stressful for young children and too many small parts can be a challenge to supervise with many children. It's also helpful to separate toys into stations (e.g. puzzles, dramatic play, cars, dolls, kitchen) to help disperse children. Children take turns much better if they aren't cramped into one space sharing a few toys.
4. Meet Friends Out
Who says a playdate has to be at home? It might be easier to meet playdate buddies in a neutral location where no one has to share their own things and parents don't have to tidy the house before and after the rendezvous. Prime play date locations include restaurants with play areas, parks, library story time, and local church playscapes.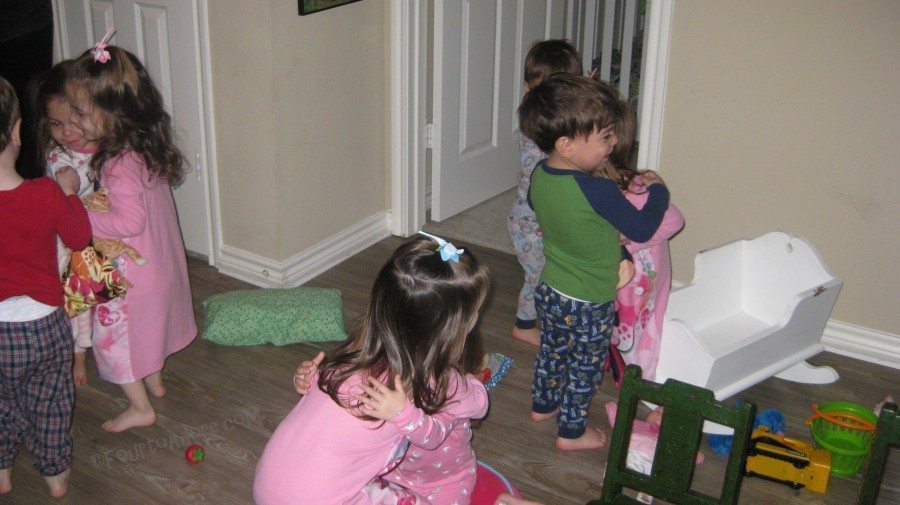 5. Be Gracious and Reciprocate
At the end of each play date, teach your children to help clean up and thank guests for coming (or inviting you over). Then pencil in the next play date swapping locations so everyone gets a turn to host and be guest.
Amber Shawver and her husband, George, are the proud parents of girl-boy-girl-boy quadruplets who debuted in 2012. Amber draws from her experiences working in childcare settings and as a school based behavioral consultant to manage raising quadruplets at home. Amber continues to practice school psychology part-time in an urban school district. She chronicles life raising quadruplets at www.fourtoadore.com You can also find her on Facebook, Pinterest, and Twitter. For more articles on Twiniversity by Amber, click here.
Related Articles