Around the first week of November I always like to do a few Thanksgiving crafts with the kiddos. The grandparents love to receive an envelope of artwork in the mail, and we hang the leftovers or duplicates in the hallway so the kids can admire their handiwork. We have an astounding number and variety of trees in our backyard. This provides the perfect resources for a lot of Fall crafts. Here are some of our seasonal favorites.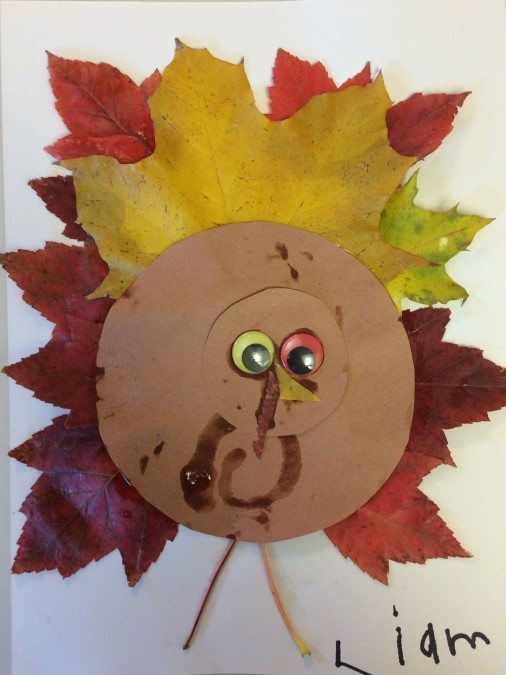 Leaf Turkey (6 and under)
For this craft you simply cut out two circles; one large and one fairly small. The larger one is used for the body and the smaller for the head. Glue the small circle onto the large circle and then glue all of your turkey feathers (leaves onto the back of the circle). I like to use googly eyes for the eyes and leaf stems for the legs. The edge of a red leaf also makes a great gobbler. For your 4 and up children, you can draw the circles on the paper and have them cut them out and glue them themselves. When finished you can mount this on a piece of paper or hang it as is.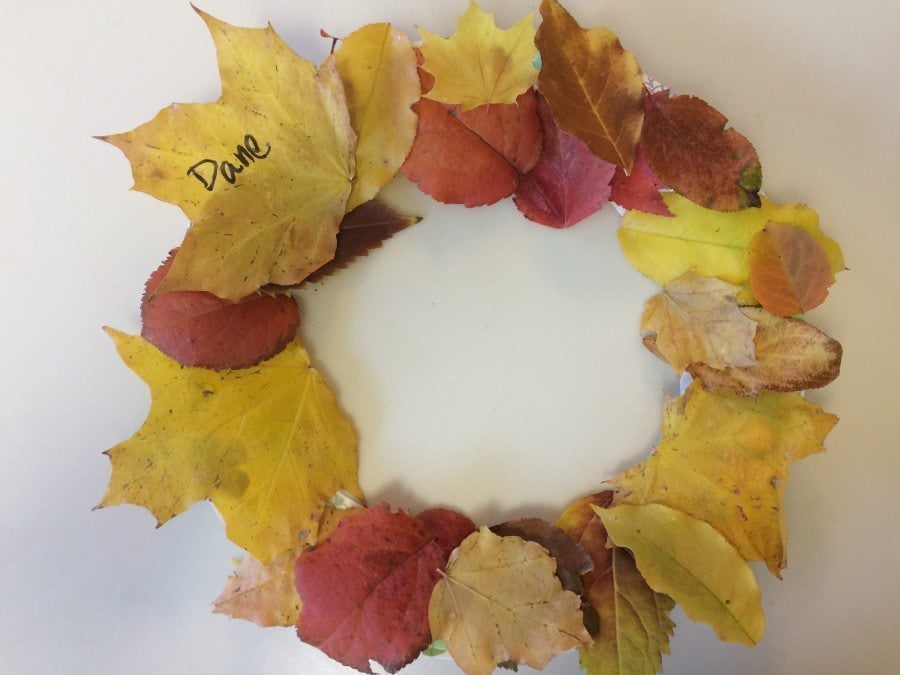 Leaf Wreath (6 and under)
This is probably the easiest craft and therefore great for your 3 and under kiddos. Cut out the center of a paper plate, leaving the outside two inches intact. I usually add a good amount of liquid glue (a glue stick doesn't work as well) all around the circle so they can place their leaves however they like without needing any assistance from you.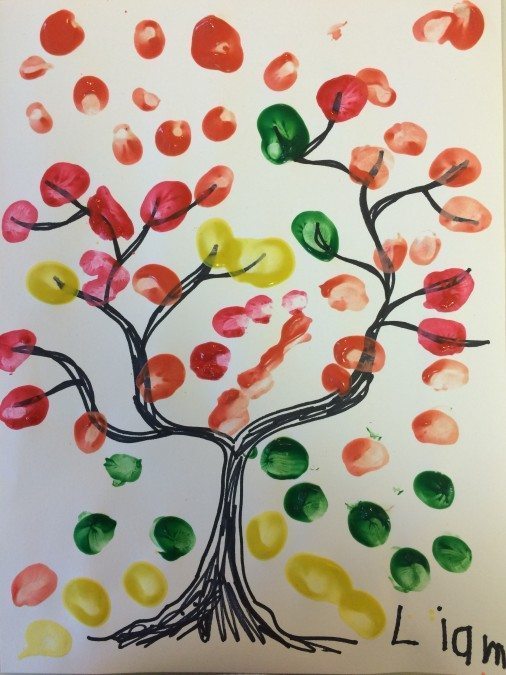 Finger Print Fall Colors Thankful Tree (3 and under, 4+)
This craft can be adapted for both the 3 and under and the 4 and older crowd. For your younger ones, you trace a tree on a piece of paper and help them dip their fingers in paint (one at a time) and place them on the tree branches. For your older children, allow them to draw their tree and have them use their thumb for their leaves. When the thumb tree has dried have them think on what they are thankful for and oversee (and help them spell) them writing their thankfuls on their leaves. The thumbprint allows them to fit longer words without running off the leaf.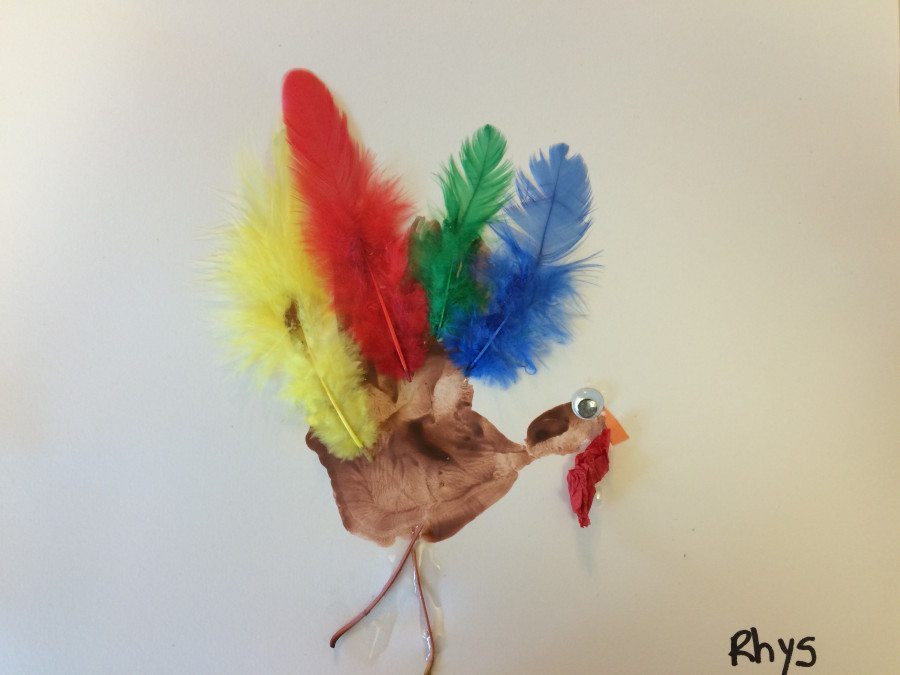 Handprint Turkey (4 and under)
This one is an old favorite. The biggest tip is to not allow your child to paint their own hand. Trust me, you will end up with paint everywhere. Have your child choose a hand and paint the inside palm and fingers with non-toxic brown paint. Spread their fingers and print their hand on a white piece of paper. Once it is dry, squeeze a line of glue on each finger above the palm (not the thumb) and allow them to place feathers on the fingers. Let your older ones draw the eyes and beak on their bird; for the younger ones, opt for a googly eye or draw it yourself.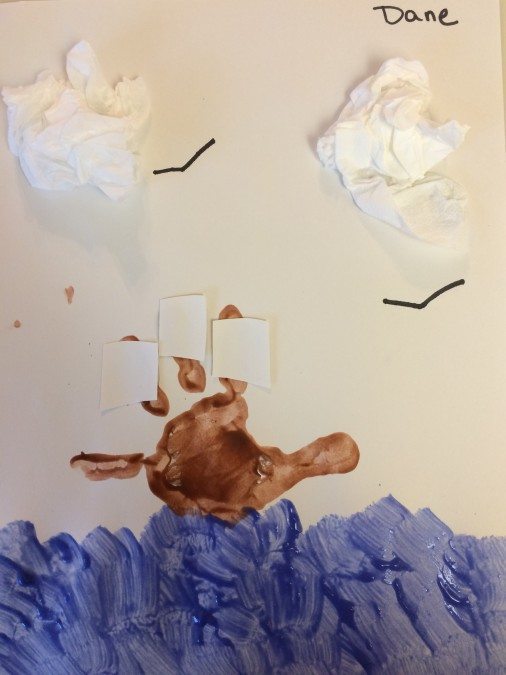 Handprint Mayflower (4 and under)
Choose a light blue or white piece of paper and instruct your child to paint the lower third of the paper blue. While they are doing this cut 3 rectangles for your sails. Paint their hand brown and place their print in the center, just touching the water. If your sky is looking lonely you can let them paint some white clouds, or use crumpled tissue paper or napkin. My kiddos always like to add a few birds as well. Once the paint is dry, cover the back of your sails with a glue stick and place them on the upper portion of three of the fingers.
These easy Thanksgiving crafts are a sure thing to get your kiddos in the Thanksgiving spirit and drum up some interesting conversation about the true meaning of the holiday.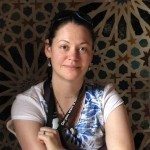 Destiny Effertz is a stay at home mom to 3 boys under 5. Prior to having children she worked as a paralegal in a large civil litigation firm. Now she uses those research and organizational skills formulating new pie recipes and planning family vacations. For more articles by Destiny on Twiniversity, click here.
Related Articles