Little Castle Mesa Chair and a Half Glider is PERFECT for Twins!
I fell in love with the Little Castle Mesa Chair and a Half Glider when I saw it displayed at the ABC Expo in Vegas this Fall. The moment I clapped eyes on it I just knew it was a match made in heaven for twin moms and dads and I just had to share it with you all!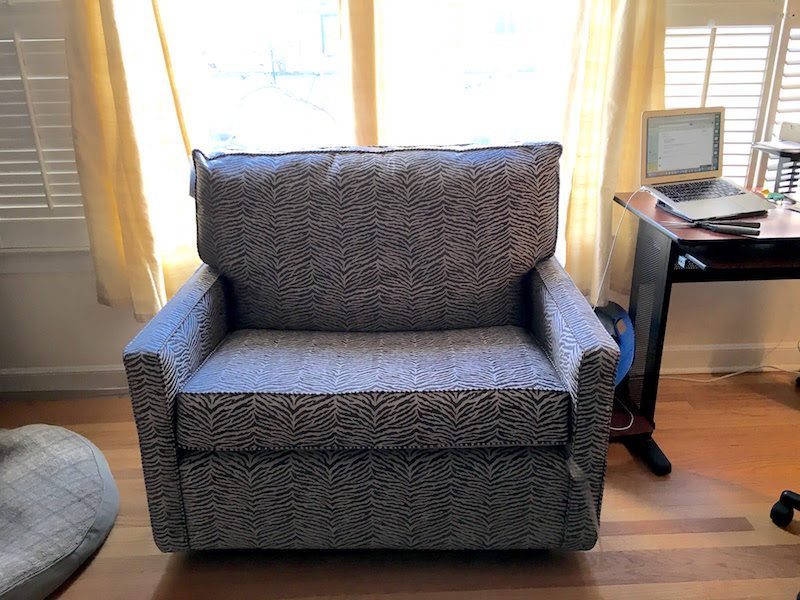 The Mesa glider gives you so much more room than you'd find in a traditional glider. It's smaller than a loveseat, but much larger than a standard armchair. That extra space means the world to a twin mom! I was able to comfortably fit a tandem breastfeeding pillow in this chair, which I've never been able to do in a standard glider. You will still need someone to hand you each baby to breastfeed, but it's a HUGE step up from only being able to tandem breastfeed on a couch or bed. The wide width also allows one adult to sit with two kids on either side, or for you and your honey to snuggle up together when you have some rare and precious alone time. little castle glider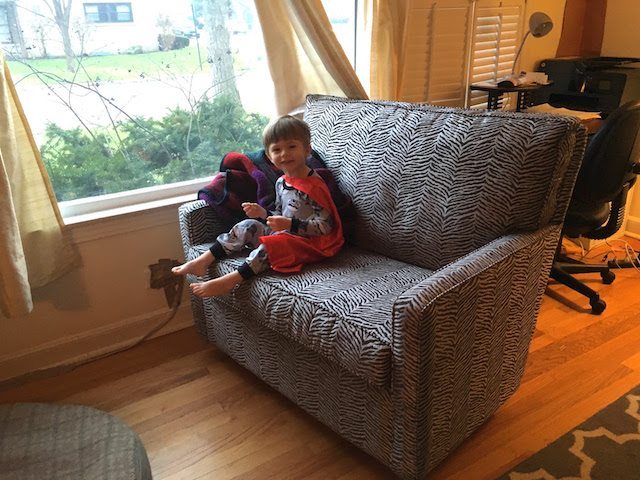 The back support on the Mesa is really fantastic. I am on the shorter side (5'3″) and my back feels very supported while my feet rest on the floor very comfortably. The chair isn't too deep, which I really liked because it makes it a lot easier to stand from a sitting position — an important factor when you're balancing 2 babies! The glide on the chair is nice and smooth. What I wouldn't have given to own this chair back when my babies were born!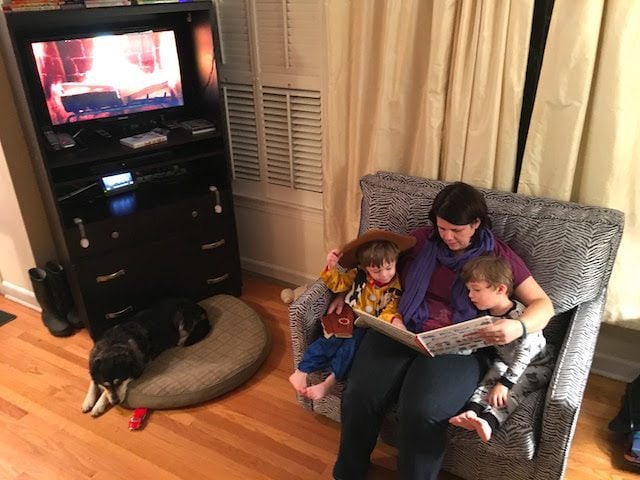 The final point that puts the Little Castle Mesa Chair and a Half over the top — above any other glider or nursing chair I've seen — is its versatility and style. I mean, just LOOK at it! It's GORGEOUS! The chair transfers seamlessly from modern nursery to stylish living room. You wouldn't even know it was a glider until you sat on it! It's the perfect piece to carry your family from the newborn stage and through childhood.
My 3-year-old twin boys LOVE sitting with me in it at storytime. It's just the right size for all of us to sit in comfortably, rocking the night away with a book in front of a roaring fireplace. HEAVEN! And — after the boys go down for the night — my hubby and I love rocking on it together while we watch the fire crackle and pop, enjoying a well-earned glass of vino. The boys even love sitting in it together while they share a book or watch a movie. It's really too precious to see them snuggling together on it!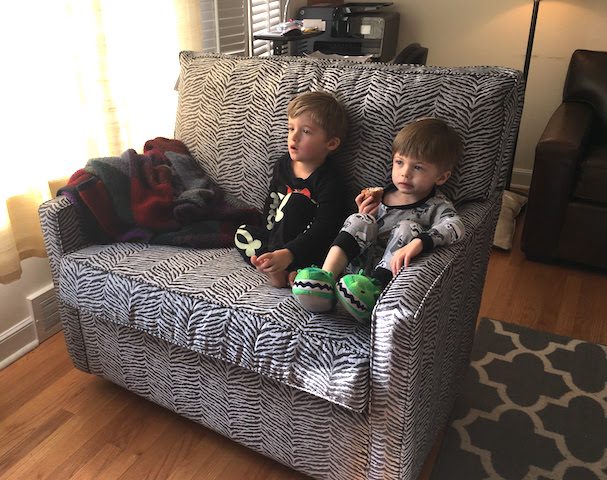 While the Mesa Chair and a Half is on the pricier side of Little Castle's offerings, I can honestly say that it is well worth the investment. This chair will be a part of your home for YEARS to come. Let's face it — a lot of us who have twins don't go on to have more kids, and then once they're out of the baby phase we are stuck with all this baby stuff that we usually hand down to our friends and family.
I'm telling you now that well after your twinnies are in school you will still be enjoying this chair as a part of your daily life. Why shell out good money for a standard glider that will only be used for a year or two? Investing a little more in this piece will pay off big time in the long run. It's a high-quality piece of furniture that the whole family will enjoy for a very long time. little castle glider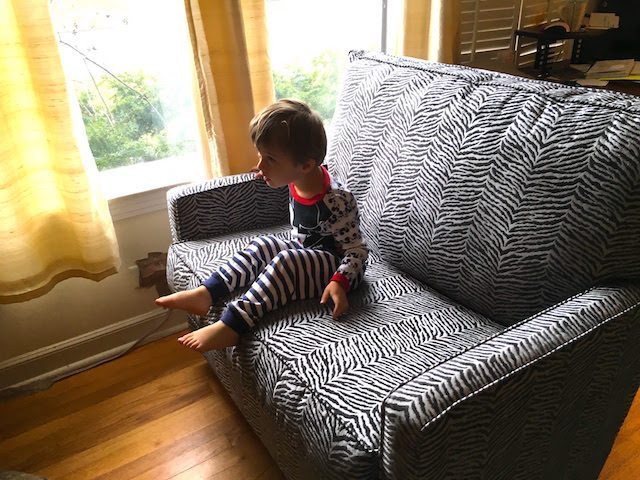 ALSO Little Castle products are all made in the USA! They offer so many stylish fabric choices and there is something for everyone, as well as matching ottomans, pillows, and breastfeeding pillows. little castle glider
Related Articles
What Are the Best High Chairs for Small Spaces?
Online Breastfeeding Twins Class
The Best Positions for Breastfeeding Twins
---
The rate of twin births has risen 79 percent over the last three decades, and continues to increase. A mom of fraternal twins and a national guru on having two, Natalie Diaz launched Twiniversity, a supportive website with advice from the twin-trenches.
What to Do When You're Having Two is the definitive how-to guide to parenting twins, covering how to make a Birth Plan checklist, sticking to one sleep schedule, managing double-duty breastfeeding, stocking up on all the necessary gear, building one-on-one relationships with each child, and more.
Accessible and informative, What to Do When You're Having Two is the must-have manual for all parents of twins.