When she felt the first contraction just before 4 a.m., Heather Hayner woke her husband, Eric, and they got ready to depart for Bronson Methodist Hospital for the birth of their twin daughters. Eric called his wife's doctor, then phoned his brother-in-law to take care of their two young sons.
Within 40 minutes, Eric was behind the wheel of the couple's minivan, waiting for his wife to join him in the passenger seat for the ride to the hospital, but they were out of time. Heather yelled out to her husband that the babies were coming, and sat down on the side of the driveway of the couple's Kalamazoo Township home.
"The contractions were one after another, after another at that point," she said. Eric called 911 and ran to be at his wife's side in the driveway. He arrived just in time to catch the head of his daughter, Edie, with his hand as she was born. "The rest of her kind of landed in the grass," Eric Hayner said. "… (She) was covered in gravel and you could see between her toes a bit of dirt." In the rush of it all, Eric lost his cellphone but eventually found it in the grass and listened as the dispatcher told him to find a shoestring for Edie's umbilical cord. By then, his brother-in-law, Ben, was at his side, having been alerted by Heather's yells.
Heeding the dispatcher's instructions, Eric handed Edie off to his brother-in-law and ran inside to grab blankets and retrieve a shoestring from a pair of his shoes. Within minutes, Kalamazoo Township firefighters arrived to help the Hayners. Soon after, two ambulances arrived and the first responders were there as the couple's other daughter, Avery, made her entrance into the world.
"When we called my brother, he knew he had to come quickly," Heather Hayner said. "… I never really truly thought it was going to happen that quickly."
As the Hayners retold the story of their daughters' birth, they talked about how surreal the entire experience was. Heather recalled how, even in the moments just before she gave birth, she had "snippets of clarity" during the labor. "At one point, I made a conscious decision to sit in the dirt as opposed to ruining my van," she said Sunday. "Why was that that important at that moment?"
The couple was also overcome with thankfulness that Edie and Avery, who were born at 33 weeks gestation, are healthy and are making huge strides since their birth.
Heather Hayner and her daughters were taken by ambulance to Bronson after the girls were born. Edie weighed in at 4 pounds, 5 ounces and 18.5 inches long, while Avery was 4 pounds, 2 ounces and 17.75 inches long. The babies have been in the hospital's Neonatal Intensive Care Unit and are doing well.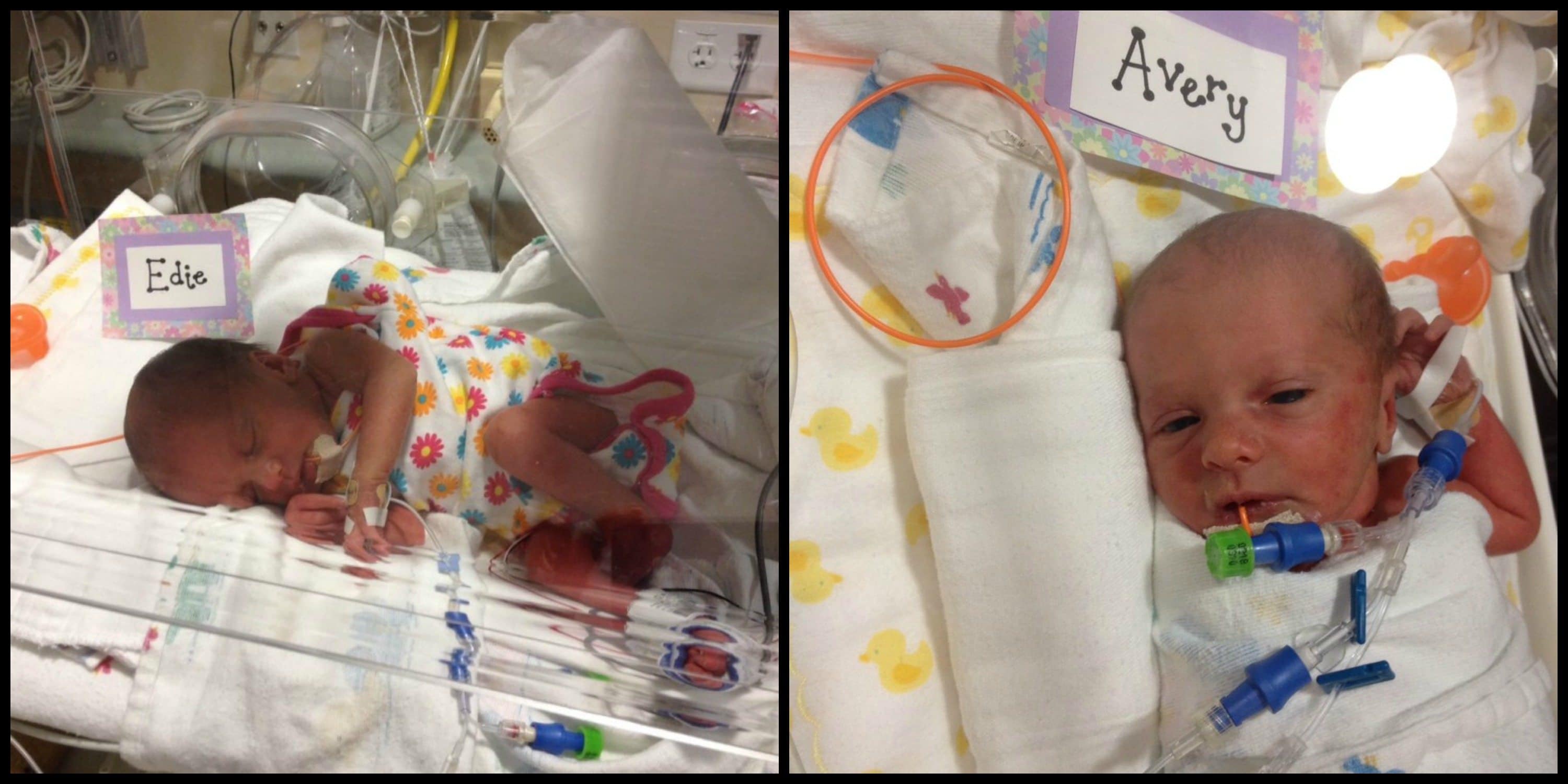 "We're very, very lucky," Heather said. "There are so many things that could have gone wrong…Everything ended up well, and we're all happy and healthy." Heather said that while her daughters came quickly Wednesday, the births of her two sons also did not involve long labor. Miles was born within 20 minutes of arriving to the hospital. Her labor with Amos lasted two hours, she said.
Update 10/19/21
Recently Nat reached out to Heather for an update and this is what she said:
"So 6 years later, the girls are growing up so fast. They are sweet, funny, fierce, kind, smart. They love coloring, LEGO, soccer, swimming, and fighting with each other."
"We survived a full year of virtual Kindergarten and they are now thriving in separate 1st-grade classes. I thought being apart from each other would be much harder than it has been. Splitting them up was a hard decision, but it was definitely the best decision for them. Both of them have excelled academically this year because there is not the constant comparison and competition. They are both super social beings, so they are doing just fine socially as well."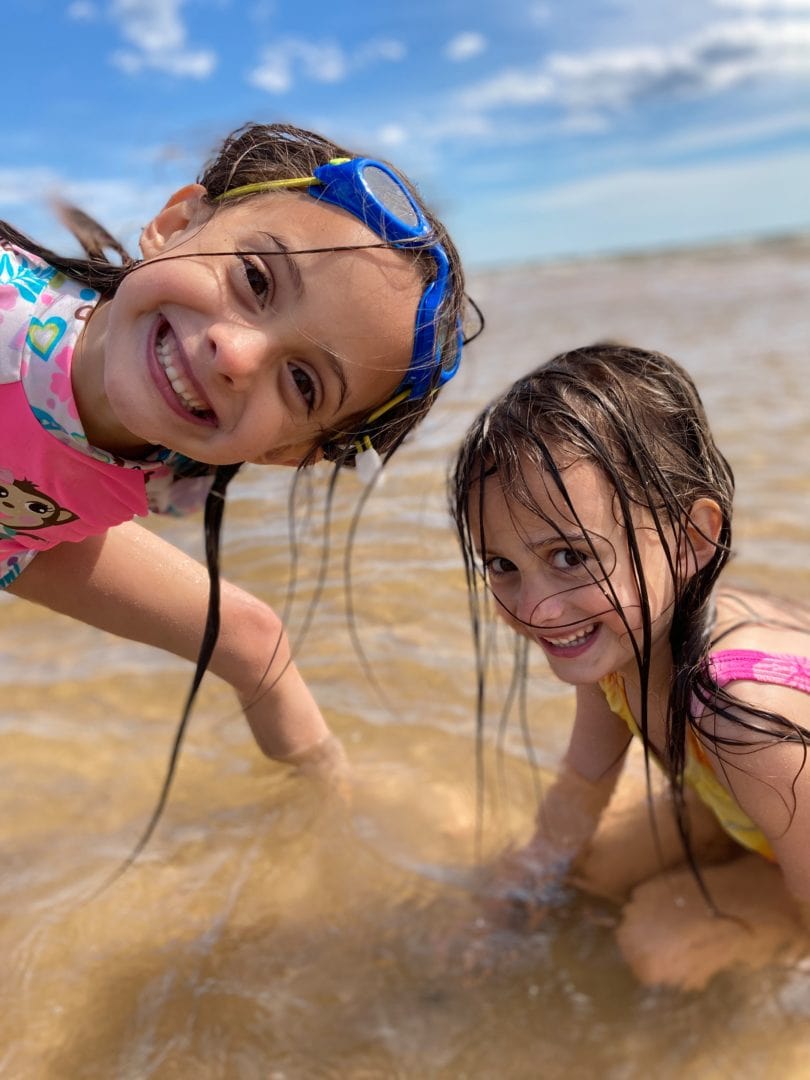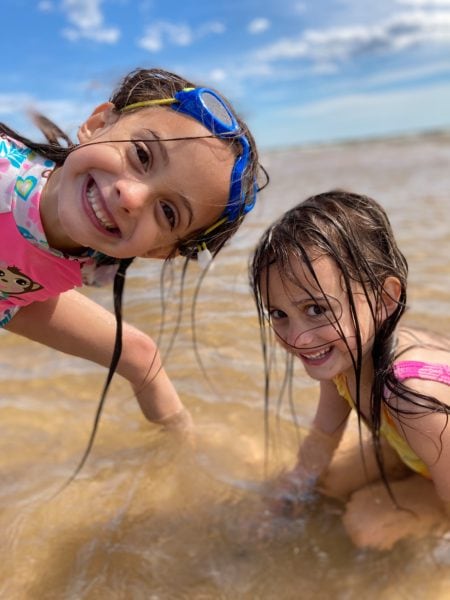 We asked about her memories of her Birth Day and she said:
"The most poignant memory I have from their birth was the stillness and quiet I felt. I'm certain I have romanticized the moment and it most assuredly wasn't felt by my husband who was running around taking care of literally everything else. Once the decision was taken out of my hands and the driveway became the birth plan, I stopped fighting it and just relaxed, as much as one can in that situation."
"Giving birth at 4 am also helped with that peaceful feeling. I'm so thankful I didn't realize at the time how incredibly dangerous our situation really was."

Heather H.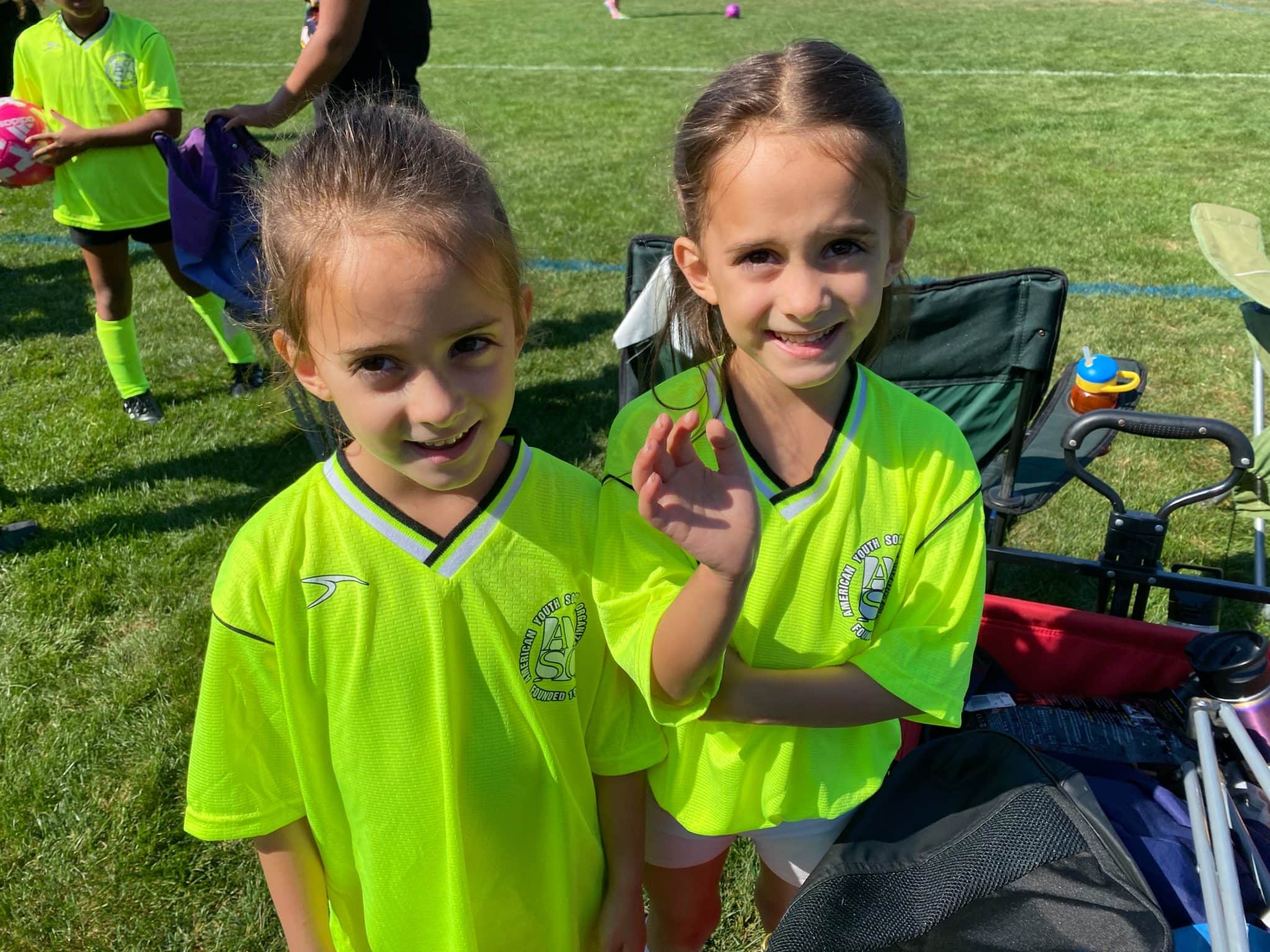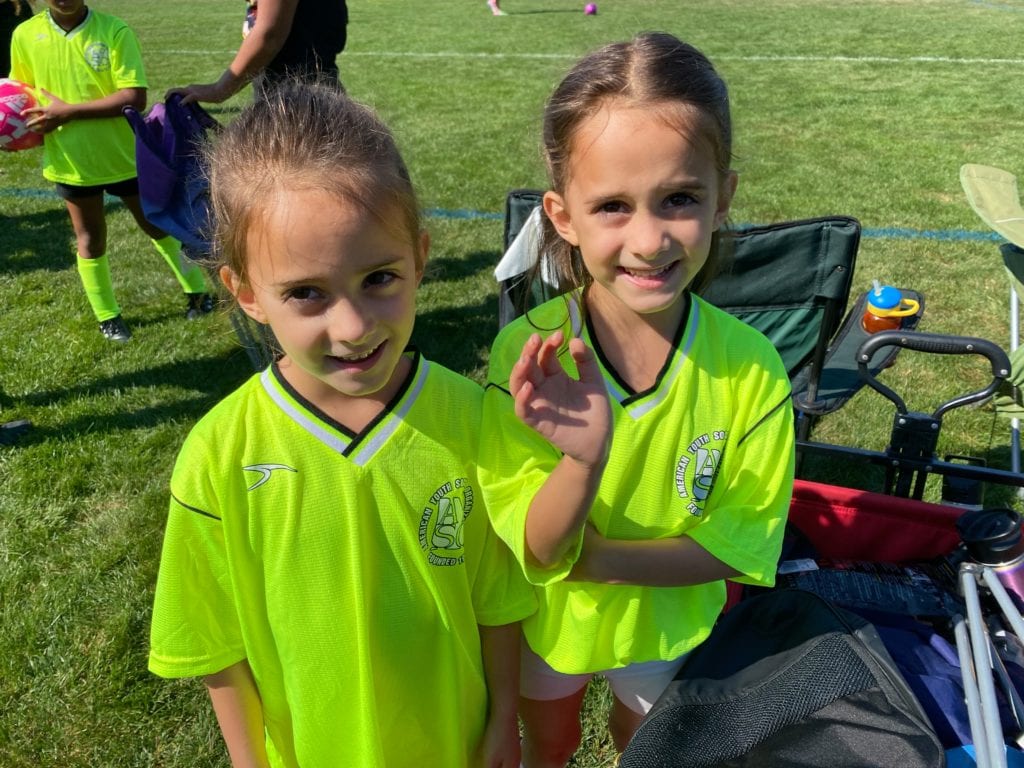 Nat asked about her thoughts on being a twin mom and Heather said:
"Navigating twins has been interesting. The constant assumption from others that they are basically the same person has been very strange. Why is that the assumption? They are two different people who happened to share a uterus. They are similar because they are identical twins and siblings, but they have their own unique personalities and quirks. Their bond is awesome and I'm so thrilled to be able to watch that develop and grow. But, I am equally thrilled to watch how they are becoming their own persons and finding joy in encouraging each other in their own passions."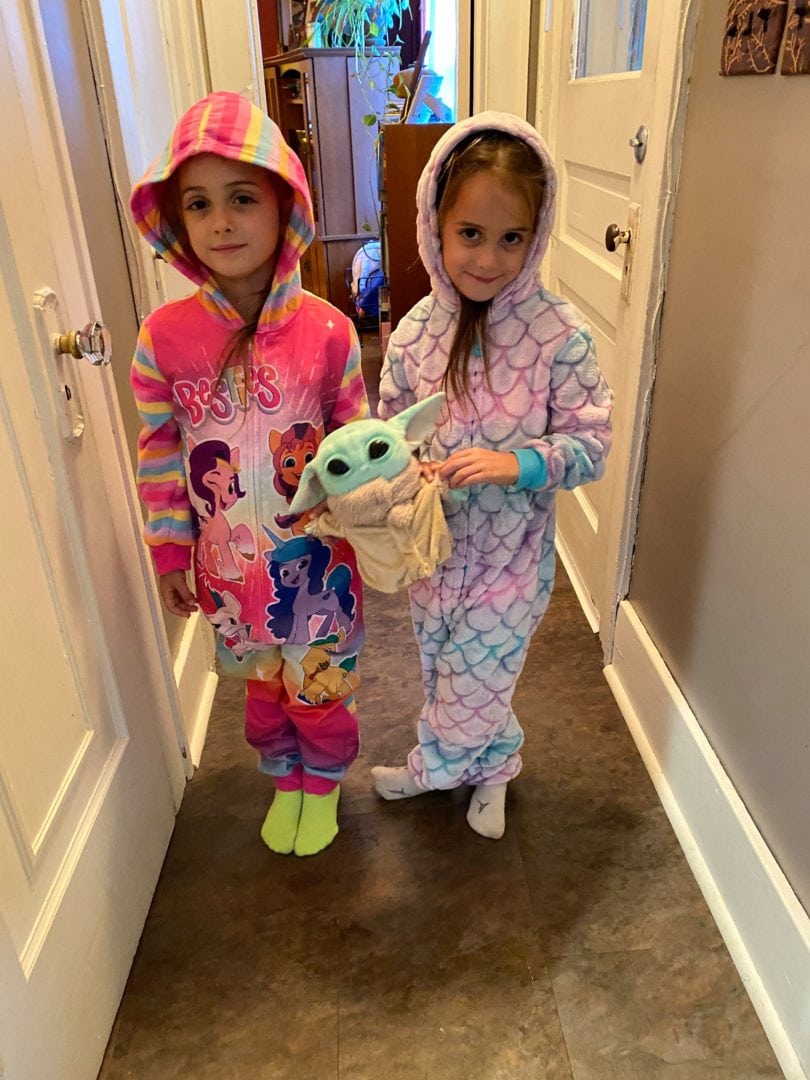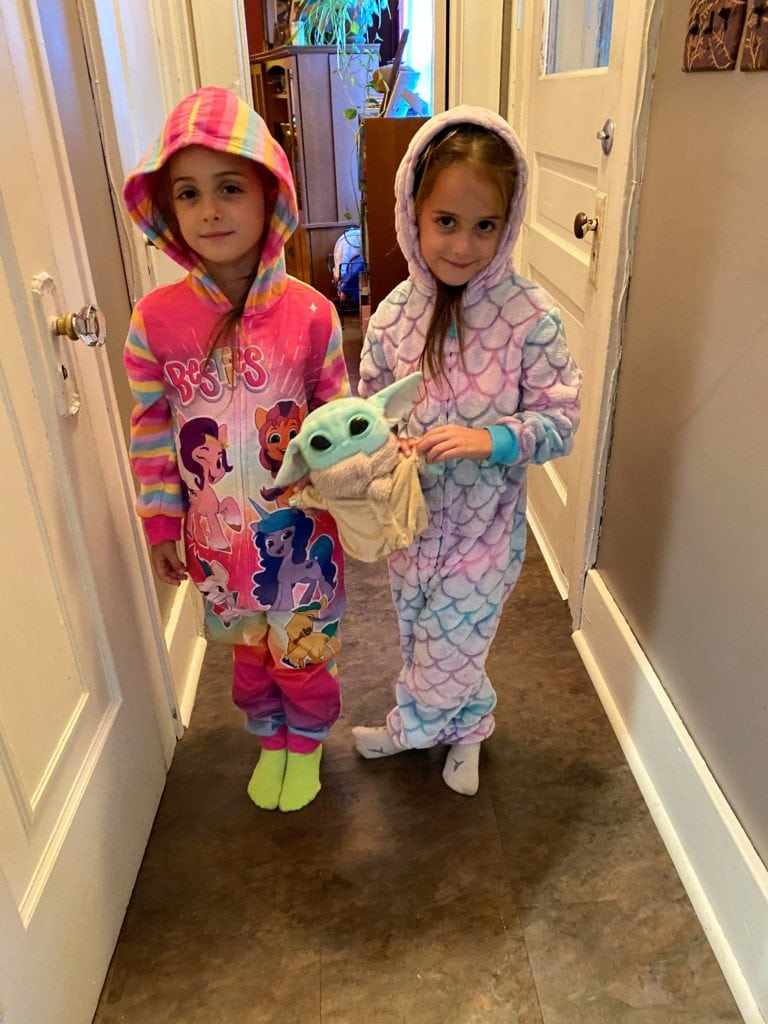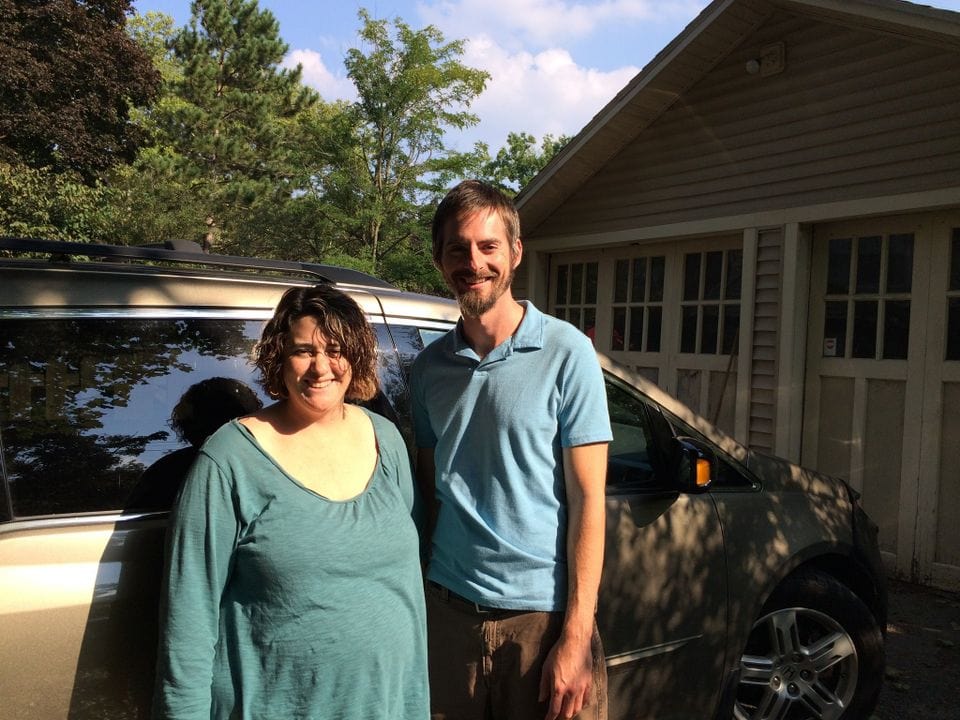 We are so excited for Heather and are so proud of what an amazing mom she is and are so thankful that she was willing to speak to us and give us an update after her amazing delivery a few years back.
If you'd like to meet more amazing moms, consider joining us each month during our monthly meetings! See ya there. -Nat