Grocery shopping can be daunting when thinking about going with multiples; so many thoughts race to the mind: How will I be able to do this? What do I do with the cart? Where do I put the babies? How will I get the groceries in the car? In the house? The thoughts are endless, but it really can be done. If someone is available to go with you, take them, but since this is not always the case — you can do it alone!
Here are the top five things needed in order to have a successful shopping experience:
1. Make a list.
When you get to the store, you will no doubt do the best you can to rush through the store, grabbing all of the items you need. There will also be many people stopping you to ask the usual questions — are they twins, are they natural, etc. Having a list will keep you on track ensuring that you get all (or most of the items you need).
2. Have a plan.
Prior to an outing, it is important to think about the logistics in order to anticipate as much as possible and be proactive. Try to find grocery stores with ample parking so that you don't get boxed in, and that it is close(ish) to the entrance. When the check out clerks ask if you need help, take it; they are generally nice to the kids, and while they are putting the groceries in the car, you can put the kids in their seats.
3. Make sure to give the kids a snack.
It is inevitable that your kids will want to eat their way through the grocery store; unless they are babies. Make sure to feed the kids prior to leaving for the store, or even give them a snack in the car. They will of course be starving when you get into the store, and let them know they can have one snack. They can look for their snack while you shop the aisles; it's good distraction strategy.
4. When choosing a market, think of the types of carts available.
Many twin parents choose to use the Buggy Bench; it is a "seat" that goes in the cart part of the car. We all LOVE the Costco carts because they hold twins beautifully. Some supermarkets have the two-seater car that is in front of the cart which is also a winner, and some Targets have double seating carts. However, not all markets have these options, and/or they could all be taken. When all else fails, either put each kid in their own cart seat and walk through the market like a train, or bring your double stroller to push while you pull the shopping cart behind you.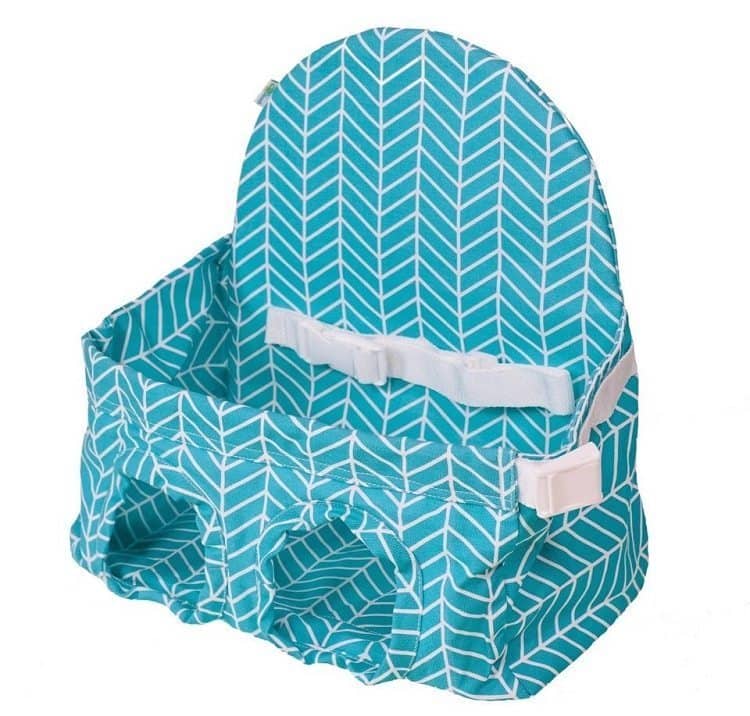 5. As always, maintain a sense humor.
The kids may very well melt down; it's ok, it's just your turn. We have all been the parent in the middle of the market with the kids crying, yelling, pouting, and/or all of the above. Do your best to calm them and to keep yourself calm too. Sometimes you may just have to abandon shopping for another time, or just quickly check out before you got everything you needed. One time I was waiting in line for a check out and I said, "Ok bubs, let's go." The woman behind me said, "You named them Bob?" I quickly replied, "Yes," and walked away. Remember humor is key!
You may not get everything on the list, and you may end up with items you just grabbed – that is ok! People will ask questions, stare, and make wacky comments; stay focused, remain patient, and keep shopping when possible. Be proud that you went shopping with the kids by yourself — you can do this!
Here's to happy shopping with multiples!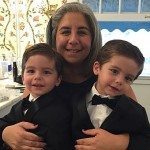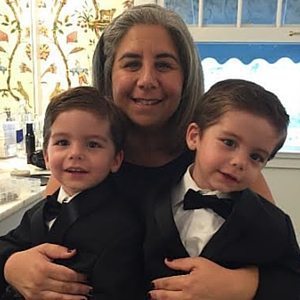 Kerri Stern is an educator living in Los Angeles. She and her husband are happily raising their 3 year old identical twin boys with a lot of love, and maintaining a sense of humor at all times!
* * *
Related Articles
* * *
The rate of twin births has risen 79 percent over the last three decades, and continues to increase. A mom of fraternal twins and a national guru on having two, Natalie Diaz launched Twiniversity, a supportive website with advice from the twin-trenches.
What to Do When You're Having Two is the definitive how-to guide to parenting twins, covering how to make a Birth Plan checklist, sticking to one sleep schedule, managing double-duty breastfeeding, stocking up on all the necessary gear, building one-on-one relationships with each child, and more.
Accessible and informative, What to Do When You're Having Two is the must-have manual for all parents of twins.
* * *
Whether you're a twin parent in the big city surrounded by scores of resources, or a triplet parent out in the country with no one around for miles — our multiples parenting forums are for YOU! Sign up for FREE and connect with people who are just like you — parents of multiples looking for advice, parenting tips, or even just people to chat with who will understand what you're going through. Our forums are open to people all over the world and we offer scads of specialty rooms to find others who are going through the exact same thing as you. Check it out today!
* * *
Twiniversity is the #1 source for parents of multiples and we are growing faster every day!
Find us all over the web:
Or contact us by email at community@twiniversity.com