It started before we had kids. My husband likes to take the credit of the idea since he is an A.V. nerd. In truth, I didn't even know that people could own their own digital projectors 15 years ago. We set up our small finished basement as a movie theatre. We would have friends over for movie marathons. I hosted a horror movie fest (even though I am a weenie) every October and had girlfriends over at least once a month for chick-flick marathons, movie drinking games or binge viewings of our favorite cable series. When we had kids the movie days turned into more sporadic movie nights, though my best friend and I still got together a few times a month to binge watch our favorite series. Then we moved 3 years ago and had to say goodbye to our beloved basement theatre. Our new house was built in 1980; the glorious time when people had focal staircases and separate formal and family living rooms. Does anyone live like that anymore? The house needed/needs lots of updates, but we have only gotten around to rehabbing two total rooms in the house; the downstairs bathroom and a brand new movie room (priorities). We remodeled that out of the way family room into an enclosed movie room complete with tiered seating, a popcorn machine, velvet curtains, framed movie posters and a projector mounted to the ceiling (we have a thing about ambience). We mean business.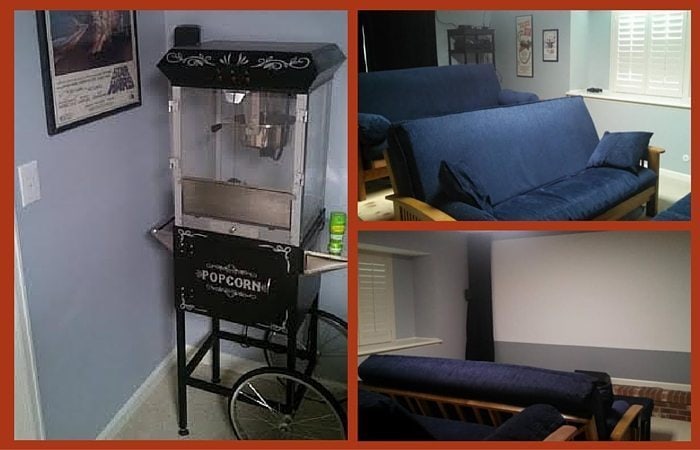 Last year when my oldest turned 4 I decided on a whim to invite a few of his friends over for his first ever movie night. I slaved all day making cookies, and pizzas from scratch (we also have a thing about pizza). We watched the original Disney animated version of Robin Hood. To say that the kids loved it would be putting it mildly. They were dancing and screeching maniacally in front of the screen during the last celebration scene. The joy on their faces was priceless. The whole thing was so much fun we decided to do it the next month and invite even more kids. It was after that second one that we decided that it was way too much fun for it not to be a regular thing.
When we started, my husband's job was to keep the twins busy and out of the movie room. They were too little for what the big kids were watching and their attention span was maybe 20 minutes. They got to eat pizza with the older kids, but had to take their cookie and popcorn to the living room while the big kids watched their movie in the movie room. Because of this I enlisted one of my dear friends as my resident mom helper. Our kids have been besties since birth, and therefore would be attending anyway. Parents drop their kids off and into our care at 5:15pm and pick them back up at 7:15pm. We start the kids off with pizza (no treats or popcorn if they don't finish at least one piece) and as they finish we let them go and claim their seat in the movie room. This encourages the stragglers to hurry up with their monster bites and finish quickly. Once everyone is settled we hand out their cookies, popcorn, water cups and start the movie. We get the kids through their pizza so quickly that we usually have 15-20 minutes after the movie ends for all the kids to burn off the sugar and run around like crazy people. After the last movie all the kids put on various costume pieces from the playroom and were pretending to be robots from the movie which of course ended in all the boys having a mega robot battle (complete with sound effects) that had to be broken up. I am looking forward to some constant dry/warm weather so they can burn the sugar off outside, rather than in.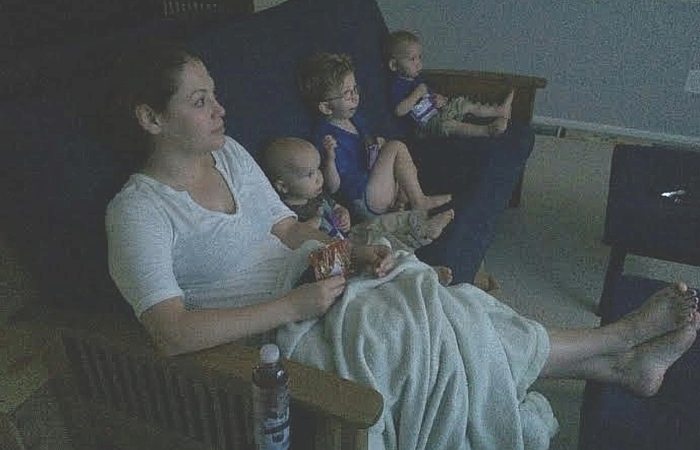 Every month my oldest makes a list of whom he wants to invite and we send out an email blast a week or two before. I have put the cap at 15 kids (including mine). If we have less than 15 yes' then we invite a few more on the fly. Any more than that and kids have to sit on the floor in the very front (which is no fun for anyone). The twins now invite at least one friend as well. We have been going strong for almost 2 years now (though we get the pizza from Costco now instead of making homemade).
The parents of the kids who come always make joking comments about how they are sure that I will need to the whole weekend to recover or they don't know how I manage it etc. To tell you the truth the kid's happiness is so infectious that you can't help but feel uplifted afterwards. There is also a certain sense of satisfaction that comes from pulling one of these off successfully. Not to mention the fact that the kids are so old now (5-7) that my mom helper and I occasionally get to sit in the kitchen outside the movie room and have adult talk over a nice glass of wine during the movie. Sometimes the movie nights are as much for me as they are for my kids.
The truth is that once you get past 4-5 kids, it actually gets easier with more kids. You do have to keep an eye on them, but they really just entertain themselves. Anyone can throw something like this, even if you don't have a movie room in your house. Invite a bunch of your kids' friends over for a movie night in your living room, basement, or wherever you have your TV. We have several friends who liked the idea so much, that they have movie nights at their homes now too. It takes almost no planning and less than a few hours to prepare (especially now that we buy the pizza). For movies to watch, consider some classic kid movies rather than new releases, since they'll most likely be new for most of the kids. A fantastic place to get movies is your local library. My oldest often starts talking about the next movie night less than 10 minutes after the last friend leaves. It has become something for all of us to look forward to.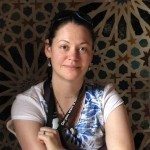 Destiny Effertz is a freelance writer specializing in the trials and tribulations of parenting multiples. She spends her "free" time formulating new pie recipes, throwing epic kid parties, and planning family vacations. For articles by Destiny on Twiniversity,

click here

.
* * *
Related Articles