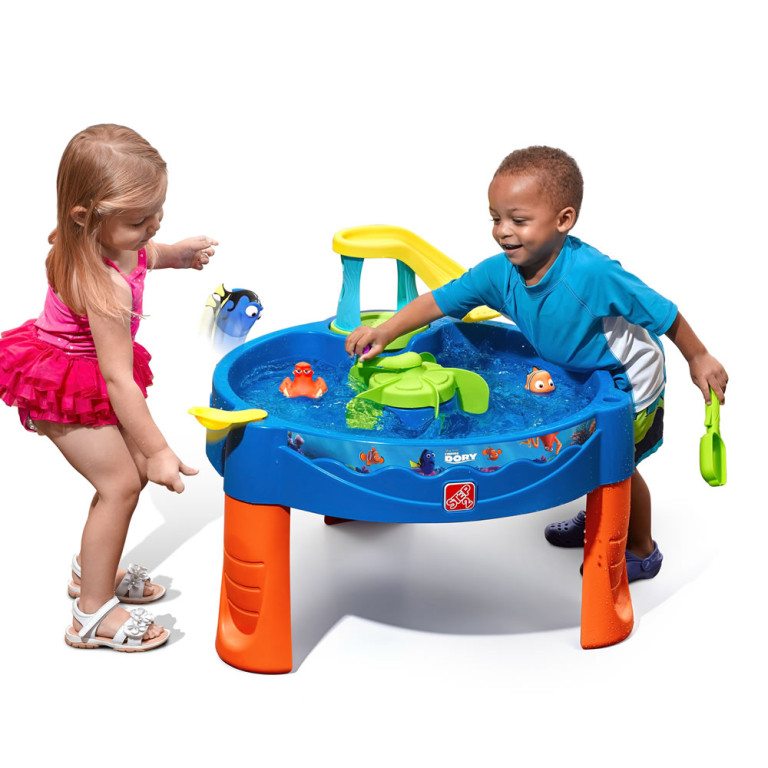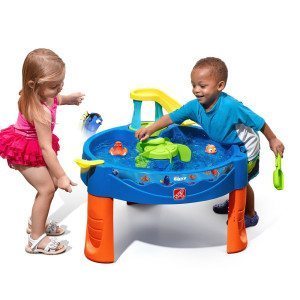 Hey gang, listen up! We have some great tips for you to get ready for backyard summer fun with your twinnies!
Kiddos will have a splash-tastic time with the Step2 Finding Dory™ Swim & Swirl Water Table. Little ones will have a blast as they send Dory & Friends down the slide. Toddlers can also take turns using the water spinner to crank up their own whirlpool. This kid's water table encourages fine motor skills as kids squeeze and squirt water from Dory & Friends while splashing around. Appropriate for ages 1.5 and up.
12 Tips for Backyard Summer Fun
It's almost summer and I can already smell the grill and the huge bonfires about to start! I have infant twin boys and two older little girls, and I'm ecstatic for summer. The winter kept us cooped up in the house and we are ready to enjoy the sunshine. If you're like me though, you love being outdoors as long as you don't get burnt to a crisp and everyone stays safe and happy! 
Summer is the best time of the year for family fun. There are so many things I want to do, like go canoeing or horse-back riding. I hope to take my family to Disney World in the next few years. Most days though, we are at home enjoying the weather or at the park. I'm a planner by nature and I love to make lists and I have jotted down a few things that may help you and your family enjoy your time outdoors this summer. Here goes!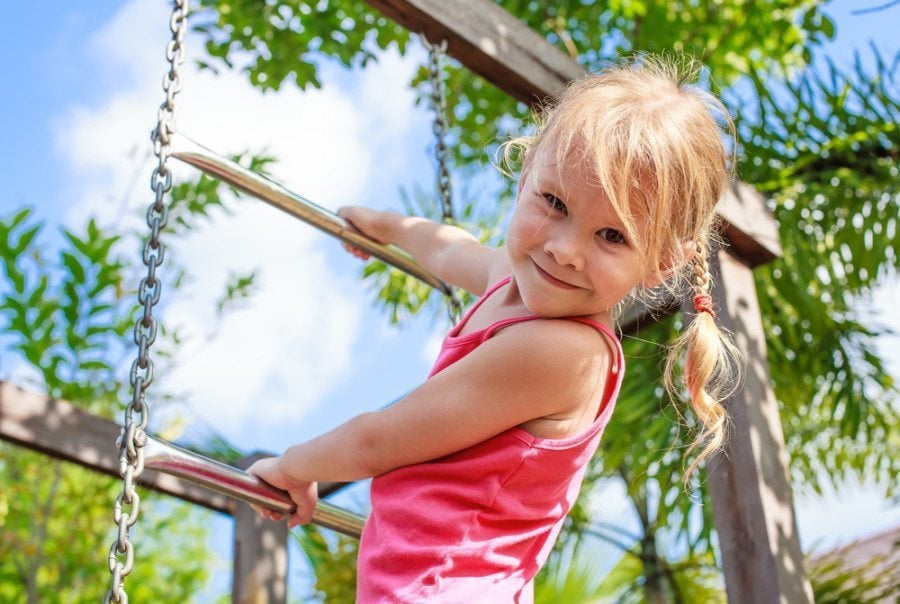 1. Limit screen time, or make it a rule: No tech outside.
2. Make homemade popsicles with your kiddos for a fun project that will help them to stay cool and hydrated.
3. Beat the heat with lots of safe water play, even for your toddlers. The Step2 Finding Dory™ Swim & Swirl Water Table is the perfect way to introduce your little ones to water play.  
4. If its too hot or rainy, stay inside and write a play, make homemade costumes, and perform your masterpiece. Bravo! 
5. Keep sunscreen and bug spray stocked, as well as bite ointment and Band-aids. Speaking of bug spray, plant lemongrass as a natural mosquito repellant. 
6. Put an empty gallon milk jug into a brown paper bag and tie it up near the house. The wasps and bees will think it is a hornet's nest, and will avoid the area. I've tried it and it seems silly, but it works!  
7. Use glow sticks when playing in the evening to light up the yard with fun.  
8. Make your favorite indoor games into outdoor games while repurposing things around the house. Play a life-size game of "Hungry Hungry Hippos" with kick balls and laundry baskets. Play a game of outdoor bowling by using old 2 liter bottles. 
9. Use a kiddie pool for cooling off your sweet babes, and to soak your tired feet in too. Why should the kids have all the fun?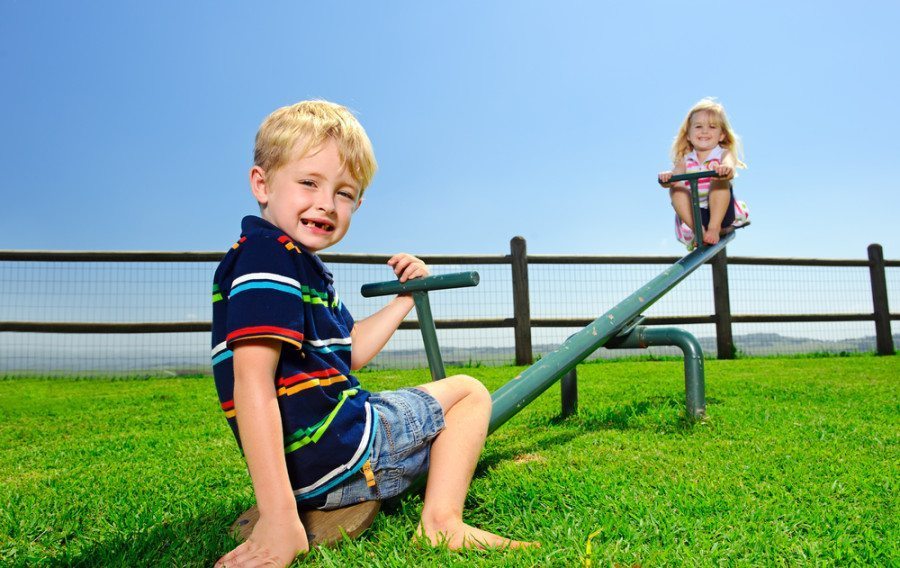 10. Use sidewalk chalk on the driveway to make a road and a town for bike-riding. 
11. Have a movie projector? Create your own outdoor drive-in and let the kids decorate old moving boxes into cars. 
12. Use the outdoors as an opportunity for learning. Look for flowers, bugs, and other types of plants and let the kids take pictures to document their findings. 
As always, don't forget to keep your children safe around water and in the sun. Be sure to let kids know not to touch any dangerous animals or bugs that they might find out in the backyard, such as a snake or a spider. Supervision while outside is critical to every child's safety and it's important to teach your children as they grow how to make safe choices while still having a super fun summer in your own backyard.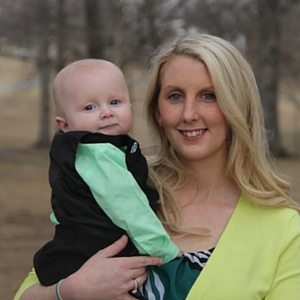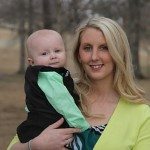 Brittany Suter is a stay at home mother of four, including a set of fraternal twins. She is a blogger dedicated to helping new moms make the most of their pregnancies and enjoy the early days with their newborns. She also enjoys sewing and makes baby items for her shop, Snickerdoodle. Brittany blogs at Super Baby, Super Mom. For articles by Brittany on Twiniversity, click here.
THIS CONTEST HAS ENDED