We got our hands on the Contours Bravo Potty and we are loving it!!!
Contours 3-in-1 Bravo Potty Review
It's potty time! Welcome to the Contours Bravo Potty: a seat, a step stool, a 3-in-1 awesome tool that you gotta take a look at.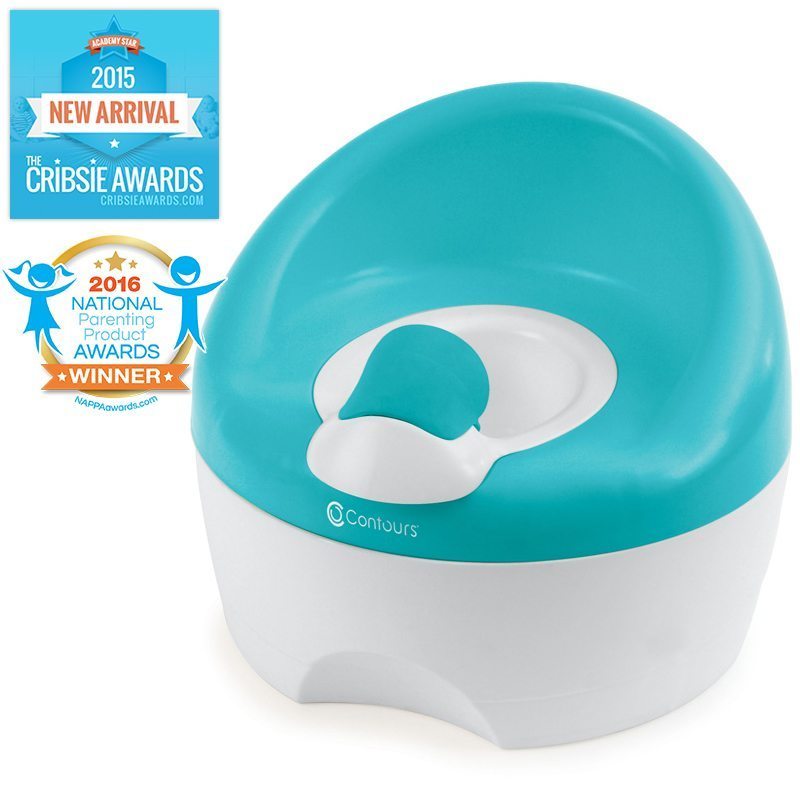 With three different colors to choose from, these are the two of my all-time favorites just because – I mean seriously, these are attractive and don't look like your typical potty seat. But here's why I love this potty: It has a super easy clean cup. The cup is fully-removable. After little Johnny goes, I take the cup out. I go, I clean it in the sink. Some Clorox wipes, I'm good.
But it also has this unbelievable silicone cup. Why this is cool is that if you have a little boy when he sits down to go to the bathroom, his little weenie may make the pee-pee go rogue. It has a little protective guard here so that it doesn't splash all over the place.
Now, for our little chicks, we don't necessarily need it. But, we could fold this little slip back and we're totally ready to go. We're done with this piece all told. It comes off, easy-to-wash. Time to move on to our trainer seat.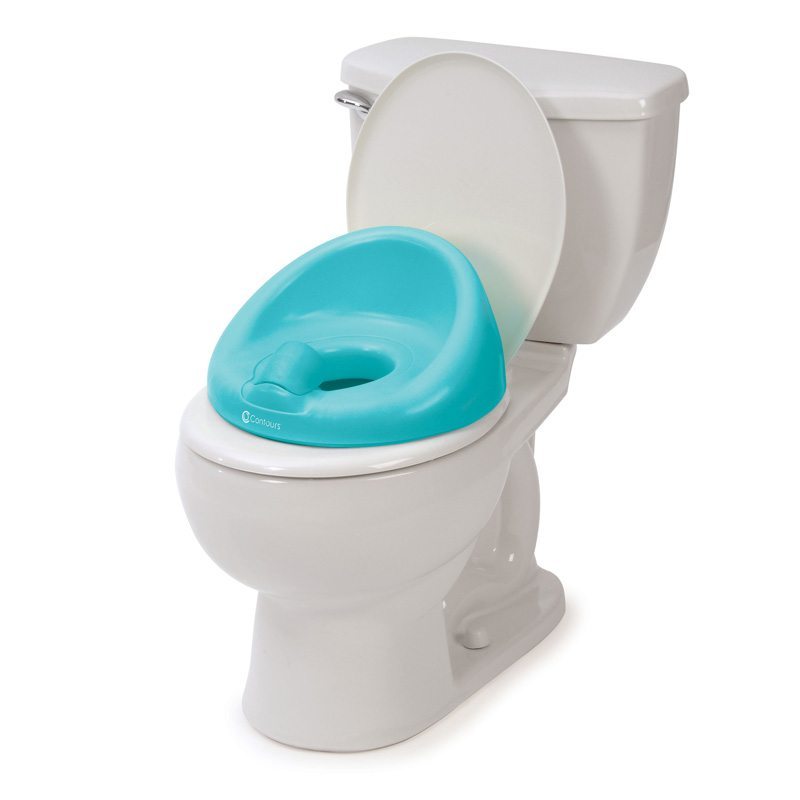 We've almost gotten potty training down; now it's time to move to the big adult bowl. The seat comes off and now this becomes the trainer for the top of your toilet.
It fits standard and elongated bowls and here's why it's great: They already got used to using this as their potty seat. Instead of now having to buy an additional cover to go over your toilet seats so they don't fall in, they're already familiar with this so it's going to make the next step easier. It has guards at the bottom so that it doesn't slip and slide. You just take this from potty time to the toilet and you're ready for your next step.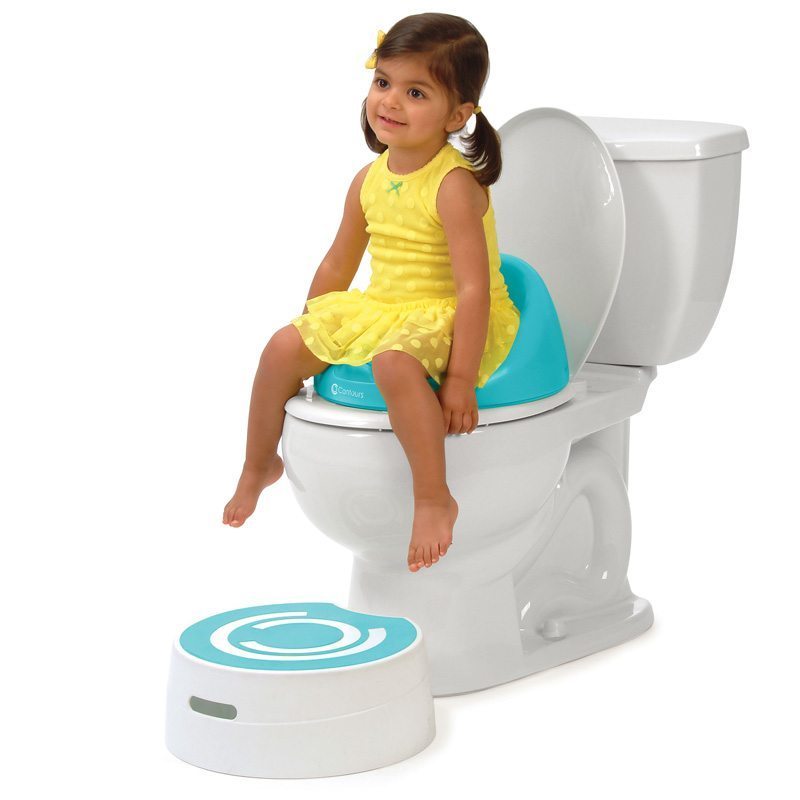 But there's still one more piece you have to see. Check out the step-stool.
Now we're done with the trainer or when it's on for the trainer, now they can go brush their teeth on their own. This piece, the bottom base is a step-stool. It has a non-slip grip at the bottom and on the top. And guess what? It holds up to 200 pounds so everyone in the family could use this. Your kids could use it for brushing teeth and you could use it for putting the stuff on the high cabinet in the kitchen.
That is the Contours 3-in-1 Bravo Potty. For more information check out the Contours website. Make sure you check out all of our tips on potty training your twins. We'll help you make it easier and you'll get it done in a few days and have a lot less accidents.

Whether you're a twin parent in the big city surrounded by scores of resources, or a triplet parent out in the country with no one around for miles — our multiples parenting forums are for YOU! Sign up for FREE and connect with people who are just like you — parents of multiples looking for advice, parenting tips, or even just people to chat with who will understand what you're going through. Our forums are open to people all over the world and we offer scads of specialty rooms to find others who are going through the exact same thing as you. Check it out today!
* * *
Twiniversity is the #1 source for parents of multiples and we are growing faster every day!
Find us all over the web: