Dear Toy Companies,
I feel that in my life I could call myself a toy expert. I played with them as a kid. I played with them when I would babysit kids. Now that I am a parent I am still playing with toys. As a child, they were the catalyst for my imagination. They would make my grandma's living room turn into a restaurant asking my family members "what do you want to eat?". They would let me turn my younger sister into a baby doll and they would let me be whatever I wanted to be. As a babysitter it allowed me to distract children waiting for their parents to get home and open up a new world for them to explore.
As a parent, toys drive me crazy. There I admit it. Toys drive me crazy. As a parent, I LOVE seeing my children play and have a great time, but could you fix several things for us parents??
Batteries
Let's start with batteries. As a mom of twins, I am all about convenience. I admit I had 2 swings, 2 bouncers, 2 jumpers and 2 My Pal Violet dogs. Since my twins left my memory of their first 6 months foggy, I asked some friends who have newborns about how many batteries they use. It seems to be 4-5 C or D batteries for a swing, 2 C batteries for a bouncer (more if you have a musical part attached and those vary from watch batteries to AAA to AA batteries), 3 C batteries for jumpers, and My Pal Violet takes 3 AA batteries. We are looking at 12+ batteries, double that because of twins you have two of everything and that's close to 30 batteries.
Replacing them leads upwards of 100 batteries for a year of owning infant items. (Don't even start me on the older toys with batteries) I wish that you would include the first round. The last thing I was thinking of when making my purchases was batteries and lots of various sizes too. I would have C batteries and need D, or need AAA and have only AA. I was always on a hunt for the right one and always second guessing what I really needed to purchase. The amount I have spent on batteries has been enough money to fund my twins to go to a private college, twice.
Putting Toys Together
Last Christmas one of my twins had asked Santa for a Frozen castle and it was the only thing she requested. Thanks to the wonderful internet I had one shipped to me in 2 days. Come Christmas Eve, assembly night, I open it up to find more pieces than all the Ikea furniture I have owned over my whole life. I was convinced this was a joke. I was at the point where I wanted to disappoint my daughter and throw in the towel. My husband and I pulled through and had it completed in time for wake up- but I am still convinced, months later that you do this to us just to laugh at what parents will do for their kids.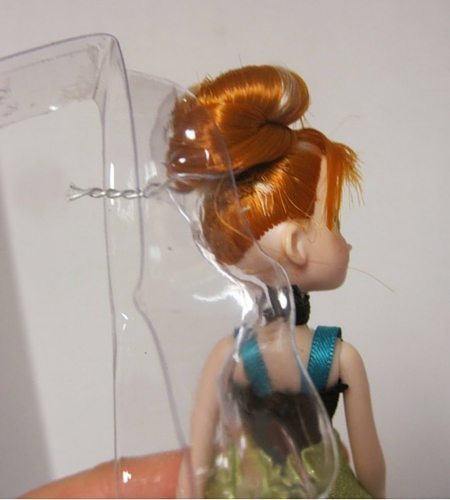 Packaging
Let's talk about packaging now. Being a mom of twin girls that are now fully obsessed with Barbie and her friends, we have accumulated quite a collection of dolls. Getting Barbie, her friends, and all their accessories out of the package, took longer than wrapping every present my children have received. Tiny little plastic tags holding every appendage and every 2cm of clothing on has been a test of my eyes. I peer over my glasses then close my eyes as I cut them, hoping I don't need to perform surgery on an amputation or worse re-hemming an article of clothing smaller than my finger because these plastic attachments are flying at my eyes at a rate of speed that could be faster than light.
Some items seem to come with screws, and zip ties, chains, and masking tape (did I just enter Fifty Shades of Grey and not know?) Do I get a hacksaw and blow torch to get a TOY out of a package?? Make it so a child can open it up and I can keep eating cake and try to ignore the fact my twins have gotten a year older.
A Bubble Machine
Summer is my favorite time of the year. We are outside all day and get our fair share of playing with outdoor toys. When my twins were 2 years old I bought a bubble machine. I was tired of blowing bubbles and this magical machine was supposed to save my life. Instead, it made me reach for the closest bottle of wine and drown myself in tears. I needed a screwdriver to reach the dreaded battery storage area. I needed the most miniature screwdriver that I have never owned in my life. I resorted to plan B, rip that piece of plastic off and show it who is the boss. So I would tape it up with some fun duct tape, no biggie. Then I had to fill it with bubbles but "only ¾ of the way" but the bubble machine was not transparent. "When do I stop? How deep is this? Did I over fill? Nope, you really just put two drops in. Keep going, pour, common bubbles. CRAP!! OH NO!!! TOO MUCH!! IT'S OVERFLOWING!! THEY WONT STOP!!! Well, maybe I'll pour some out. I hope that's okay". That is word for word what I said when trying to fill our bubble machine up. So we go outside and I hope for the blissful bubble playtime turn on our bubble machine and nothing. No bubbles blowing freely like the commercial shows us. WHAT?!? Oh, I quit. Back to the way that leaves me light headed, mommy doesn't need to be conscious anyways.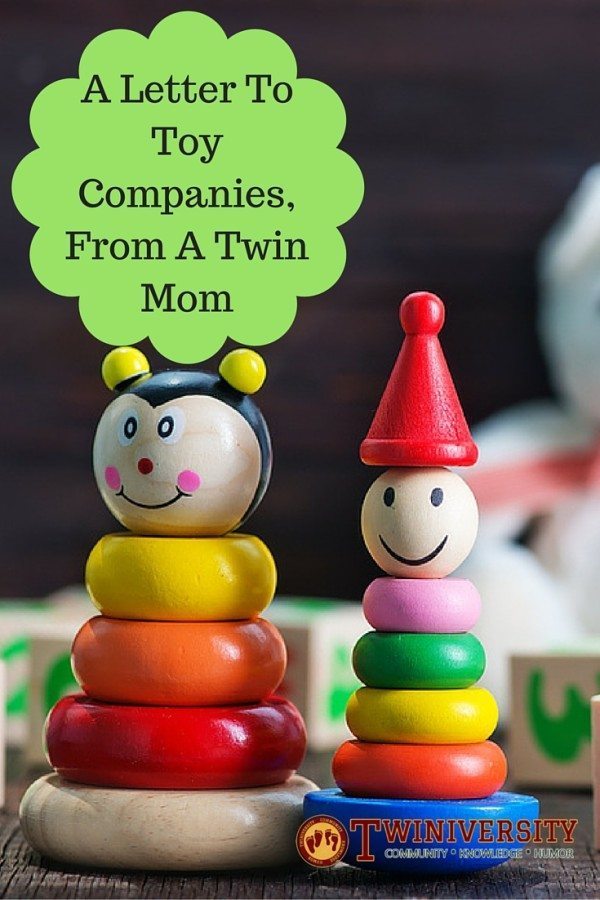 In all honesty, I am a very easy person to please. Just toss me a bag of gummy bears and a diet coke and I am a very happy person. Toys are supposed to be for the kids. Make it easy for them. Make me love toys how I used to. Toys make me feel young. I LOVE that some of the toys my children got as gifts for Christmas are what I used to play with. You brought back my childhood, please bring back simplicity and my sanity that I lost over 5.5 years ago. From what I remember, I would take toys out of the box and play with them, as is. Now I feel like it's a brain teaser for parents long before it becomes a toy for our children.
Thank you for taking your time to hear a parent begging for some changes to make our lives easier.
Sincerely,
Robyn, mother of twin girls who currently own toys that drive her crazy!
PS. My feet would love for small pieces to stop being manufactured. If I had a penny for every time I stepped on anything small and plastic, I could own 5 houses on the beach, an apartment on the Upper East side, and have a maid.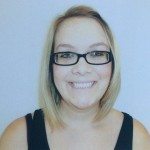 Robyn Gogue is currently a stay at home mom to her 5 year old fraternal twin daughters, Kayden and Kaylee, and wife to her husband, Roy. She is currently pursuing her career in the medical field. Follow Robyn on Facebook here. For articles by Robyn on Twiniversity, click here.
---
Related Articles
---
The rate of twin births has risen 79 percent over the last three decades, and continues to increase. A mom of fraternal twins and a national guru on having two, Natalie Diaz launched Twiniversity, a supportive website with advice from the twin-trenches.
What to Do When You're Having Two is the definitive how-to guide to parenting twins, covering how to make a Birth Plan checklist, sticking to one sleep schedule, managing double-duty breastfeeding, stocking up on all the necessary gear, building one-on-one relationships with each child, and more.
Accessible and informative, What to Do When You're Having Two is the must-have manual for all parents of twins.
* * *
Whether you're a twin parent in the big city surrounded by scores of resources, or a triplet parent out in the country with no one around for miles — our multiples parenting forums are for YOU! Sign up for FREE and connect with people who are just like you — parents of multiples looking for advice, parenting tips, or even just people to chat with who will understand what you're going through. Our forums are open to people all over the world and we offer scads of specialty rooms to find others who are going through the exact same thing as you. Check it out today!
---
Twiniversity is the #1 source for parents of multiples and we are growing faster every day!
Find us all over the web:
Or contact us by email at community@twiniversity.com