Have you ever considered abdominoplasty or otherwise known as a tummy tuck after having twins or multiples? But then felt guilt or shame for having such thoughts because they seem vain? Many of us feel we should embrace our bodies after bringing such wondrous life into the world, and do not feel that surgery should be warranted afterwards.
However, I wanted to clarify that there are some benefits to abdominoplasty and most importantly, to what diastasis repair can do to improve your life. This surgery, in many instances, can be partly considered reconstructive and functionally necessary, rather than fully cosmetic.
When our bodies are asked to carry an ever increasing weight and volume (babies!), our anatomic structures do some amazing things. Other than the obvious shifting around of our internal organs, our rectus abdominis (or "6-pack") muscles, often separate down the middle of our abdomen. This separation is called diastasis (DIE-a-STAY-sis) and if you had premature infants, you may have noticed they have them too. In some instances after delivery, the diastasis will improve somewhat, but not always completely in the mothers. Luckily, the infants' diastasis almost always completely close by the time they reach term age.
Diastasis can negatively affect your strength to do sit ups, crunches, lift anything heavy (like your kids or grocery bags), as well as cause or exacerbate pre-existing lower back pain and decrease your ability to move your bowels. If try to sit up and notice an indentation or valley in your abdomen, then you can actually see the borders of your muscle separation. Once the diastasis remains more than a year after delivery, there is no corrective measure other than surgery for repair.
There are some abdominal exercises that can be done shortly after delivery to minimize and heal diastasis as much as possible, but in case it doesn't close completely and you are left with weakness as well as excess skin, then abdominoplasty with diastasis repair can serve many functions: restore core strength, alleviate lower back pain, improve bowel function, and remove excess skin and flatten the entire abdomen.
Surgery involves removal of all, if not most of the excess skin from just above the umbilicus (belly button) to the bikini line. Any stretch marks within this area will be removed permanently. The muscle is then repaired to a flattened contour, and the skin then redraped and the belly button restored into place. The resulting scars are a small one around the umbilicus and one low down in the bikini line, similar to an extended Cesearean section scar that should be able to be hidden by underwear.
Recovery from this type of surgery is similar to that of a Cesearean section. There is a lifting restriction for at least three weeks, and it is slow moving the first couple weeks. Therefore, surgery is only recommended after you are done having children, and your children are either old enough not to be picked up constantly and put into cribs or car seats, or that you have plenty of help during the three week lifting restriction. Ideally, you would avoid lifting more than 10 lbs for at least 4-6 weeks after surgery. In many cases there are options to recover for a few days at a nursing facility in case going home would be just too much responsibility. However, this surgery can be and is often done as an outpatient if there is adequate assistance at home.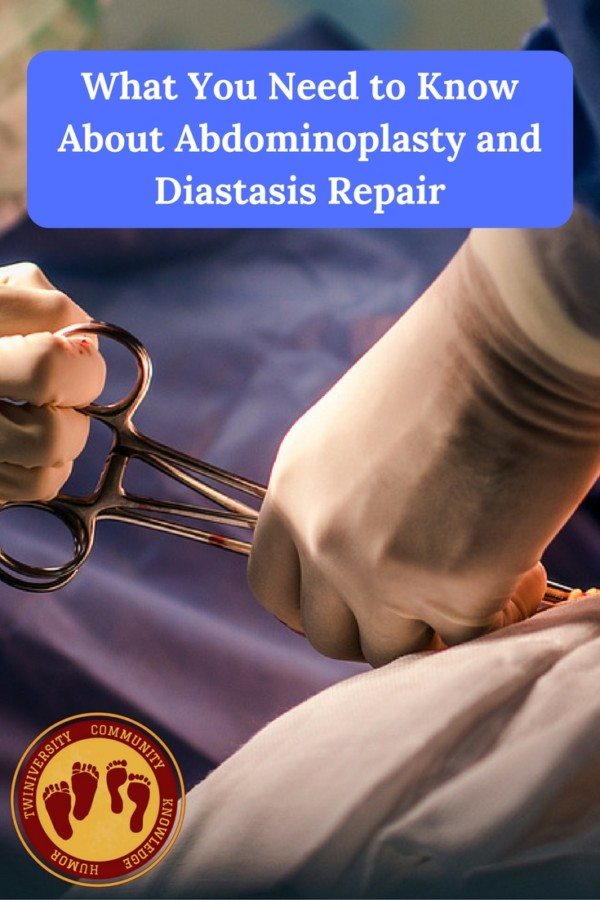 One of the most frequently asked questions is affordability. A good rule of thumb is a procedure cost between $5,500 – $9,000 depending on the amount of work that is required and where you live. Bear in mind that this does not include any additional anesthesia or surgical facility costs. These may bring the totals to $8,000-12,000. Most surgeons offer financing options to help spread out the cost over time. Unfortunately, insurance typically does not assist in these cases, as they have a long history of considering abdominoplasty and diastasis repair a normal result of pregnancy, and is not considered "medically necessary."
In choosing a surgeon, make sure they are board certified within Plastic Surgery and not "cosmetic surgery." There is no such designation of a "cosmetic surgeon" so do not be fooled. Make sure you see many photographic examples of their work prior to choosing them, and ask around about their reputation. In addition, a certified surgical facility should be standard. If your surgeon performs procedures in the office, make sure that the operating room is certified by AAAASF or JCAHO, and that you have a certified anesthesiologist providing your anesthesia. This is not the time to skimp on the quality of your care. This surgery is elective, and you need to minimize risk by making sure your medical providers are of the highest caliber. We also recommend that you do not consider surgery in a foreign country. Just watch a few episodes of "Botched" and you will understand why.
All content on this Web site, including medical opinion and any other health-related information, is for informational purposes only and should not be considered to be a specific diagnosis or treatment plan for any individual situation. Use of this site and the information contained herein does not create a doctor-patient relationship. Always seek the direct advice of your own doctor in connection with any questions or issues you may have regarding your own health or the health of others.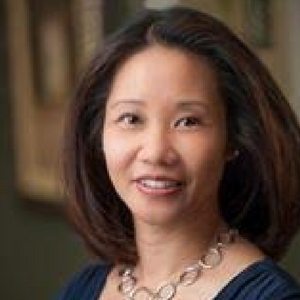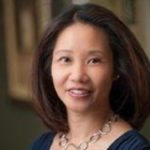 Deborah Pan, MD is a board-certified Plastic and Reconstructive Surgeon and mother of boy/girl twins practicing in New Haven, CT. She received her education from Harvard University, The Johns Hopkins University School of Medicine, and her surgical training in general surgery and plastic surgery at Yale University School of Medicine. She has been in private practice since 2003, and has won numerous awards for her work from The New Haven Advocate, New Haven Living Magazine, and Connecticut Magazine. She owns Esana Plastic Surgery Center & MedSpa which is her easy job. The tougher but more rewarding job is raising her twins, Lauren Grace and Grant Scott with her husband, Greg. Learn more about her practice at http://www.esanamedspa.com/.
---
Related Articles
---
The rate of twin births has risen 79 percent over the last three decades, and continues to increase. A mom of fraternal twins and a national guru on having two, Natalie Diaz launched Twiniversity, a supportive website with advice from the twin-trenches.
What to Do When You're Having Two is the definitive how-to guide to parenting twins, covering how to make a Birth Plan checklist, sticking to one sleep schedule, managing double-duty breastfeeding, stocking up on all the necessary gear, building one-on-one relationships with each child, and more.
Accessible and informative, What to Do When You're Having Two is the must-have manual for all parents of twins.
---
Whether you're a twin parent in the big city surrounded by scores of resources, or a triplet parent out in the country with no one around for miles — our multiples parenting forums are for YOU! Sign up for FREE and connect with people who are just like you — parents of multiples looking for advice, parenting tips, or even just people to chat with who will understand what you're going through. Our forums are open to people all over the world and we offer scads of specialty rooms to find others who are going through the exact same thing as you. Check it out today!
---
Twiniversity is the #1 source for parents of multiples and we are growing faster every day!
Find us all over the web:
Or contact us by email at community@twiniversity.com