My twins turned two years old in July and it's been a wild ride. We conquered tandem breastfeeding, survived sleep deprivation and got all the twin tricks down, like getting them on a schedule and how to get things done when they were awake. Despite all that, I now know that it never gets easier, just a different kind of hard.
Every month or new milestone brings its own set of challenges and as soon as you get into a groove they go and change the rules of the game. Amid the chaos of caring for two babies, unending housework and trying to live your life, it's easy to lose yourself. I don't think we can (or should) go back to who we were before children, but what good are we to anyone if we're feeling disorganized, touched-out and stressed all the time?
After struggling with anxiety, I embarked on a personal growth journey with three goals in mind: to get more organized, enjoy my kids more and, most importantly, to feel better.
Here are the three daily habits that have saved my sanity!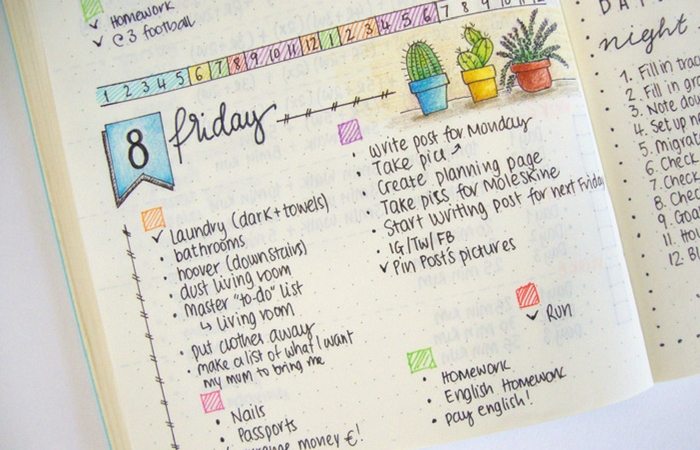 Keep a Bullet Journal
Mom Planners are having a moment right now, but as a stay at home mom of toddlers with no activities or deadlines to keep track of, I didn't see the point in having one yet. After being in survival mode for so long, I lived by the mantra of, "If it needs to get done, it will." That was fine until the day I had to throw away $20 worth of chicken that I had completely forgotten to put in the freezer a few days prior.
That night, I grabbed one of my old notebooks and followed the instructions on BulletJournal.com to make a key, index and daily spread with a short to-do list of the most important tasks that I'd been putting off. The next day, I referred to it throughout the day, usually whenever I was able to sit down with my cup of coffee (so twice, really). Before bed, I created a spreadsheet for the next day, added an inspirational quote and a simple tracker of how much water I drank. I checked off and migrated the tasks on my list, added three things I was grateful for and wrote a short blurb about our day.
For the first time in months I didn't feel anxious or stressed about all the things left to be done. Instead, I felt positive and accomplished! Sleep came easier as I had a completely clear mind knowing that everything was already in the works to make tomorrow a productive and organized day. Six months later and I am amazed at how much I get done every day, from the little tasks like laundry and paperwork, to major goals like exercising and writing. I keep track of habits I want to work on, have a creative outlet and space to write down the million thoughts that go through my head every day – all in one place!
The best part of the bullet journal system is you make it work for you, rather than working within the confines of a planner or apps on your phone. It doesn't matter how you do it, whether you keep it simple or detailed with doodles and pretty fonts, or even that you use it every day, as long as it helps make your life easier and more productive.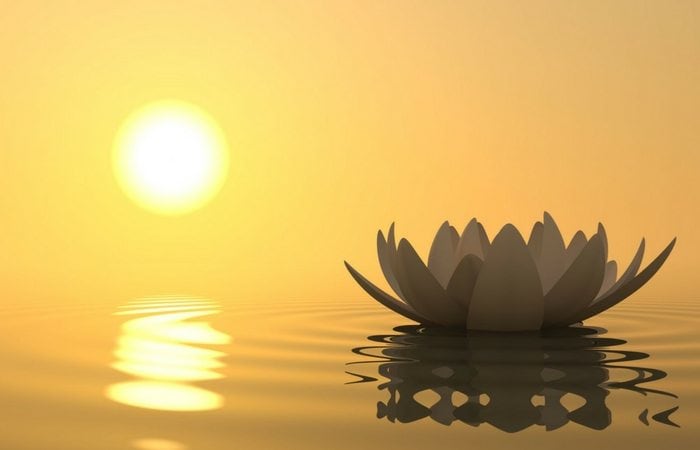 Meditation
Part of my mission to feel better was to find a healthy way to cope with my anxiety. I learned that just twenty minutes of meditation a day has been proven to lower stress and anxiety levels as well as increase happiness and productivity. At first, I was skeptical. How could someone who barely had time to pee be expected to sit and do nothing for 20 minutes a day? Then I realized that was insane – if anyone in the world deserves 20 minutes of alone time to feel more peace, it's the mom of two year old twins!
Once I made it a priority those minutes were easy to spare. I started with a goal of 10 minutes every other day for a week. Two weeks in and I found myself actually looking forward to this time. There's no special equipment or preparation to be done – just a few minutes alone, a comfy pillow and a good guided meditation. It can be difficult to start, with finding time, dealing with the frustration of inevitable interruptions and learning how to truly get in that zone, but once you do, the change is undeniable.
I recommend starting with the Headspace app and once you have the basics down move on to guided meditations (I personally recommend the app Insight Timer). Eventually you will be able to just drop into the zone whenever you need to. Aside from feeling better, the biggest benefit for us parents is increased patience and presence for our little ones.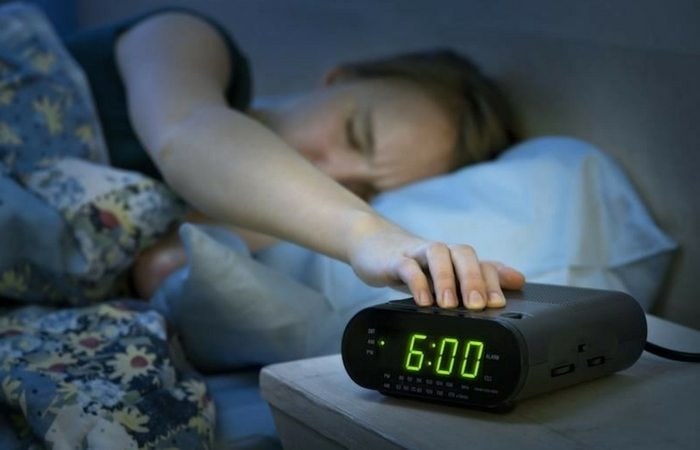 Wake Up Early
In the early days of twin parenting you pretty much sleep any chance you get. I got into the habit of sleeping as late as possible and getting up when they did. At one point my then one-year-olds were sleeping until 8:45 am. I'd get up at 8:00 am, have some coffee, write and relax until we started our day. Of course, that didn't last and now I'm lucky if they sleep until 7:00am.
Not wanting to lose precious sleep, I just got up with them. As they got older and more active, I realized I wasn't feeling energetic or well-rested most days. In fact, I was exhausted and stressed and taking it out on them. I had given up precious minutes of alone time in exchange for sleep and it was detrimental to my mood and motivation. Worse, I was staying up later just to get some me time and drinking way too much coffee just to function.
I set a goal to start waking up 15 minutes before they did. Every week I added 15 minutes until I was back to 6:00 am. Now I have five hours completely to myself every week (I still "sleep in" on the weekends)! What you do with this time is entirely up to you, except for one catch: it should be all about YOU. This time is not for cleaning, catching up on work or even mindlessly scrolling Facebook (unless that's what you really want to do). It is your time – and you deserve it.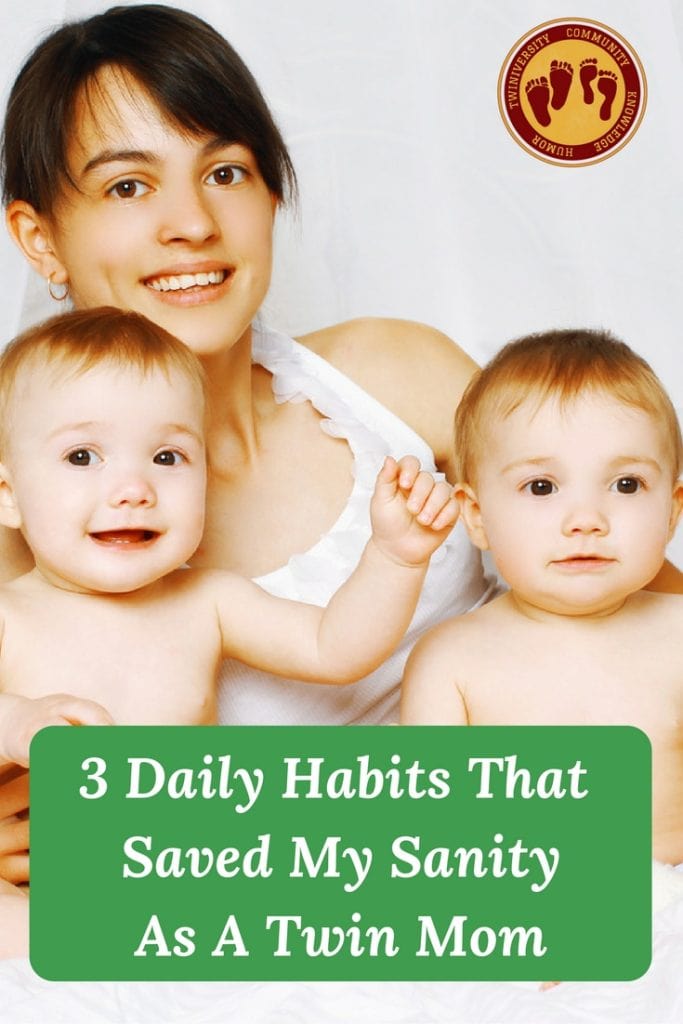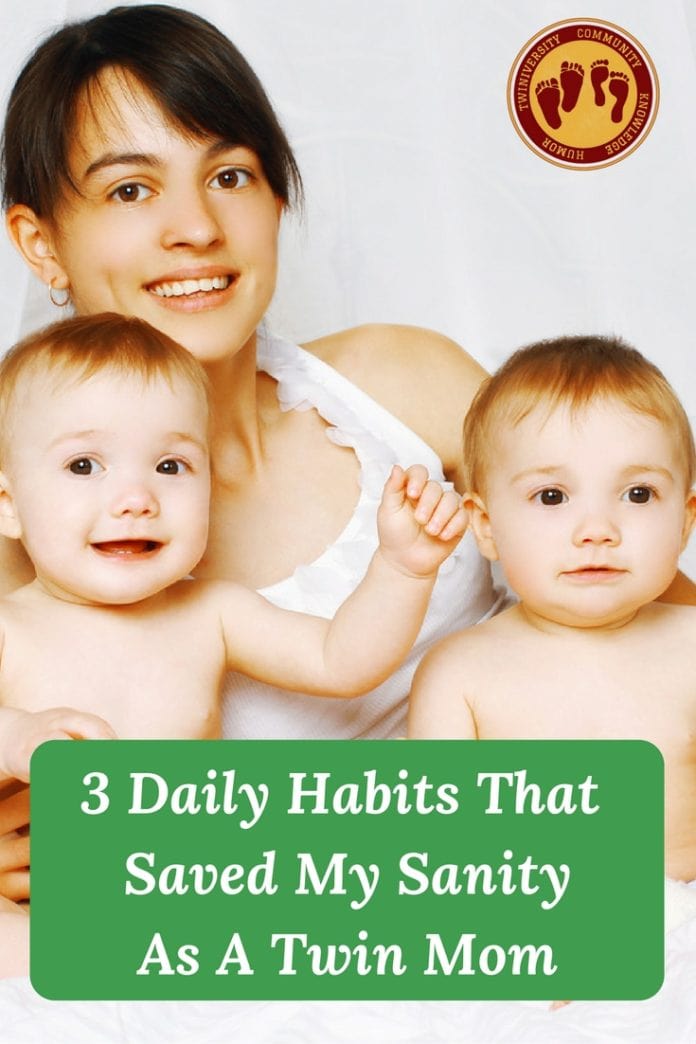 Personally, I do a quick meditation or yoga session, get ready with the bathroom all to myself, fill out my daily plan in my bullet journal and just enjoy the peace and quiet with a cup of coffee and a book until the kids stir. Feeling refreshed and ready for the day, you can greet them with a smile rather than sleepy eyes and grumbles!
We spend so much time and energy caring for our kids. We owe it to ourselves to pursue our happiness and protect our spirits. Whether it's the creative organization of a bullet journal, a quiet cup of coffee before anyone else is awake or twenty minutes of peace and centering, all three or something else entirely, all that matters is that you give yourself that gift every day and know that it is the best thing for everyone!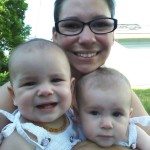 Maigen Beaulieu is a former child care provider turned Blog-At-Home Mom of 1 year old identical twin girls, Juliette and Vivienne. She lives in upstate NY with her husband, the twinsters and their two cats, Boots and WIllow. When she's not wrangling the twins or blogging she can be found drinking wine and researching her family history. She can be reached via her blog Life and Love. Multiplied, on Facebook, Twitter and Instagram.
---
Related Articles
---
The rate of twin births has risen 79 percent over the last three decades, and continues to increase. A mom of fraternal twins and a national guru on having two, Natalie Diaz launched Twiniversity, a supportive website with advice from the twin-trenches.
What to Do When You're Having Two is the definitive how-to guide to parenting twins, covering how to make a Birth Plan checklist, sticking to one sleep schedule, managing double-duty breastfeeding, stocking up on all the necessary gear, building one-on-one relationships with each child, and more.
Accessible and informative, What to Do When You're Having Two is the must-have manual for all parents of twins.
---
Whether you're a twin parent in the big city surrounded by scores of resources, or a triplet parent out in the country with no one around for miles — our multiples parenting forums are for YOU! Sign up for FREE and connect with people who are just like you — parents of multiples looking for advice, parenting tips, or even just people to chat with who will understand what you're going through. Our forums are open to people all over the world and we offer scads of specialty rooms to find others who are going through the exact same thing as you. Check it out today!
---
Twiniversity is the #1 source for parents of multiples and we are growing faster every day!
Find us all over the web:
Or contact us by email at community@twiniversity.com