School is back in session and the summer heat has turned into a crisp fall breeze. Making sure your kids have the right clothes they need to get them through the winter has become a priority. It's a task that may become a little overwhelming (I know it does for me!) Your kids are growing faster than you can keep up with and the question is always, "Will this still fit them 3, 6, 9 months from now?"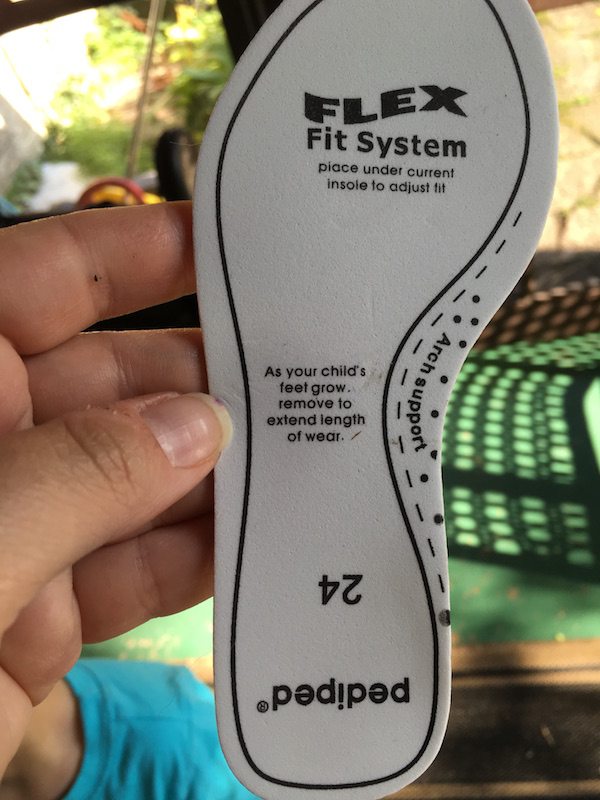 That's why I love pediped shoes. I was lucky to get some samples to try out on my twin 3-year-old boys. After ooh-ing and aah-ing over just how cute the designs were I quickly noticed the foam insoles that came in the box. Every pair of pediped shoes come with Fit Flex System insoles to make sure your kids don't outgrow their shoes too fast. Brilliant! The insoles provide an extra few millimeters of cushion that can easily be removed, and also provide extra arch support. When choosing a size, buy them a half to one-size larger and use the insoles to make a better fit at the start. This way your kiddos won't be sliding around in shoes that are a little too big, and once their feet grow to the correct size you can remove the inserts. This will allow a good 6-9 months of use before you'll need to move to the next size.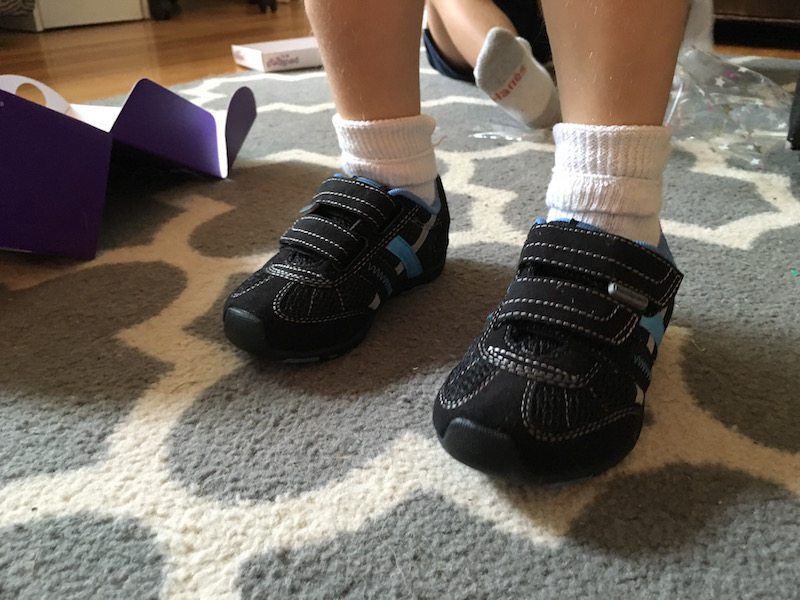 Now for the wear and tear. My boys are ROUGH on their shoes. Most shoes we get from Target or Payless start to fall apart within 3 months. We've been using the pedipeds for a good 2 months now and they have held up really well. pediped shoes are definitely on the pricier side of the kids shoe market (average cost $57/pair) but these will not fall apart on you, and they still look new. Scuffs and scrapes come out pretty well with a soft towel and water.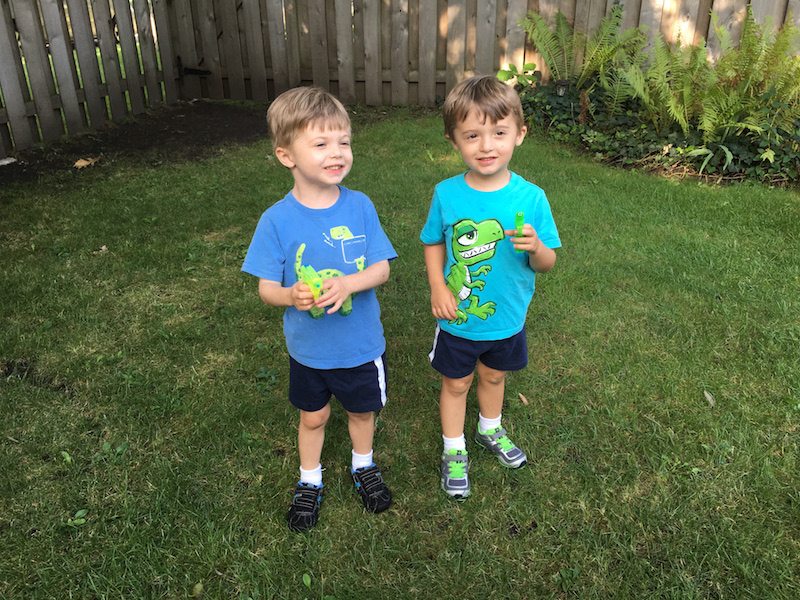 Another feature I love is that they are machine washable. This is so helpful for kids who are still struggling with potty training and have random accidents, not to mention kids who love to play in the dirt. Just make sure to air dry them and not throw them in the dryer to maintain the quality of the shoe.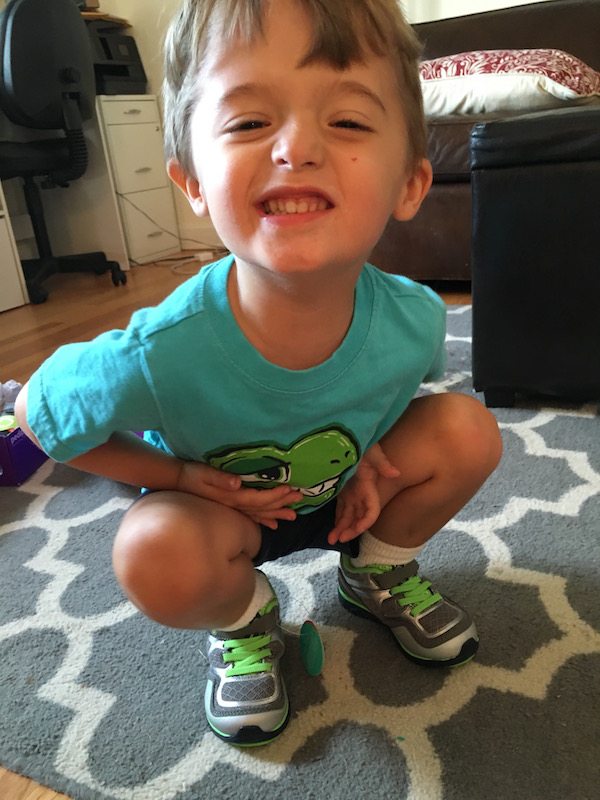 Some of their styles offer Ultra Light Technology™ which is specially designed to support kids' feet in all activities while remaining light as air. Ultra Light Technology™ includes flex grooves for natural foot movement and maximum flexibility, with heel cushioning that distributes pressure evenly, and a breathable mesh upper that allows airflow through the body shoe.
When it comes to kids shoes you really get what you pay for. Buying one set of high quality shoes like those from pediped, plus a few extra pairs of cheaper store brand shoes, will ensure you're covered for the school year and your kids feet will be well taken care of!
I received no compensation for this review. All of my opinions and text are my own. – Julie Burt Nichols, Twiniversity MoM Squad