Coming from a family of four siblings and having four children myself, you can imagine that the holidays get pretty crazy. My family is close and we spend every holiday together. Christmas is a big challenge because it's the season of giving….and receiving.
All of my daughter's birthdays are the week of Christmas. They literally start receiving gifts in the mail at the beginning of the month through the end of the month. They have no idea who gave them what and for what occasion. In addition we have, fifteen nieces and nephews and two great nieces and nephews, not to mention grandparents, great-grandparents, aunts and uncles, Godparents and Godchildren and teachers. That is forty-seven, 47, people, NOT in our immediate family that we would need to buy for had we not decided to go another route by picking names out of a hat.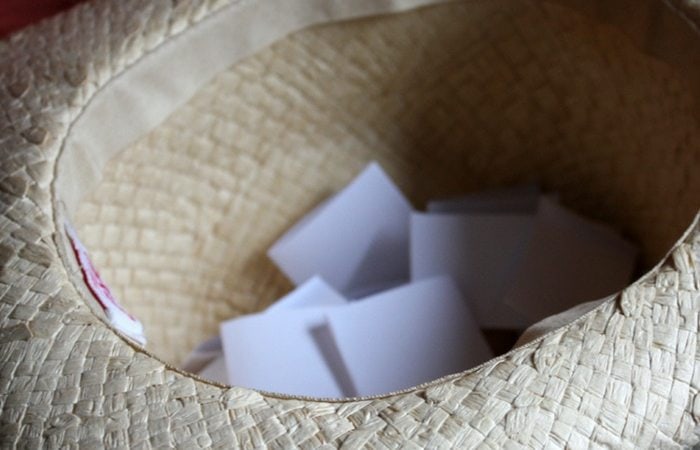 When I was in high school my parents started doing "Pollyannas" also known as "secret Santas." The thought was that we would only have to buy one gift each. We've continued that tradition ever since. As spouses came along we added them to the mix. As children grew into adults they were added as well.
We all continued to buy for the nieces and nephews. But it has become so exhausting and expensive, not to mention all these kids have more than enough toys, we decided to create their own "kid Pollyanna." This will be the first season we are trying it out. No one knows who each other has and that is my absolute favorite part of the holiday; trying to figure it out. I try tricking people, getting them to slip, I have charts I keep and historically I always figured it out but not anymore; too many people!
We send out a spreadsheet so everyone can jot down a few items they would like, there is also a suggestion box if you have an idea and there is a $50 limit. We then get together and have a great time exchanging gifts and really enjoying the holiday.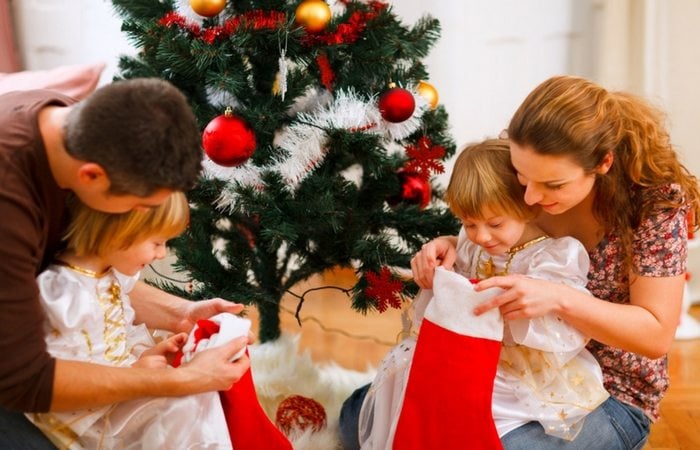 My husband and I have decided to take it a step further with our own children. I kept seeing people mentioning the "Rule of Four" on Facebook; we're trying that this year. The Rule of Four is each child gets four gifts from Santa.
Something you want
Something you need
Something to wear
Something to read
I'll throw in some cheap stocking stuffers but that's it. We've been talking about it for several months now and they are slowly coming around to the idea. I printed out a sheet with each one of my children's name on it and the list of four, laminated it and they are constantly making changes to it. This is really encouraging them to think, thoughtfully, about what they need and want.
Other ways to give and celebrate when part of a large family:
Make something! I love homemade gifts.
Give photos, photo books or a slideshow. Minimal cost with HUGE impact.
Team up to give a great gift that maybe you couldn't afford on your own.
Celebrate at a different time of year. Christmas in July or even January. Removing the pressure of getting together, visiting everyone, and traveling will make the holiday so much more pleasurable if it's spread out.
Create new traditions of fun that don't include gift giving. Start going on a holiday train ride, visiting Santa and getting a big family photo. All those laughs and memories will be worth it!
Donate instead. Money or time, it doesn't matter. Getting out there and giving as a group will create a sense of togetherness and gratefulness for the things you have.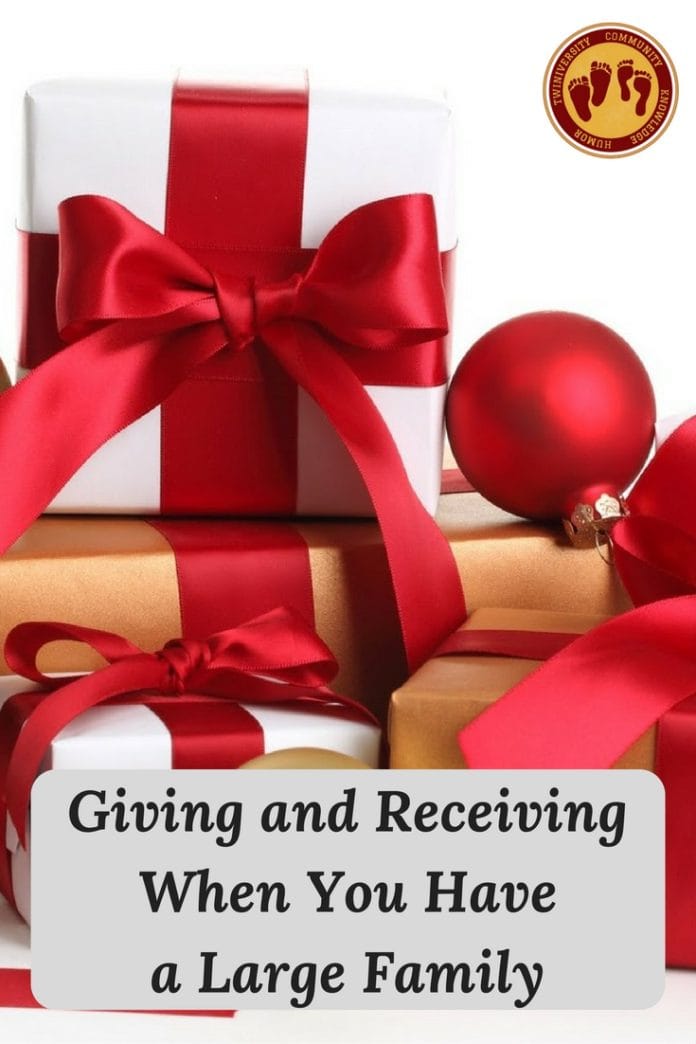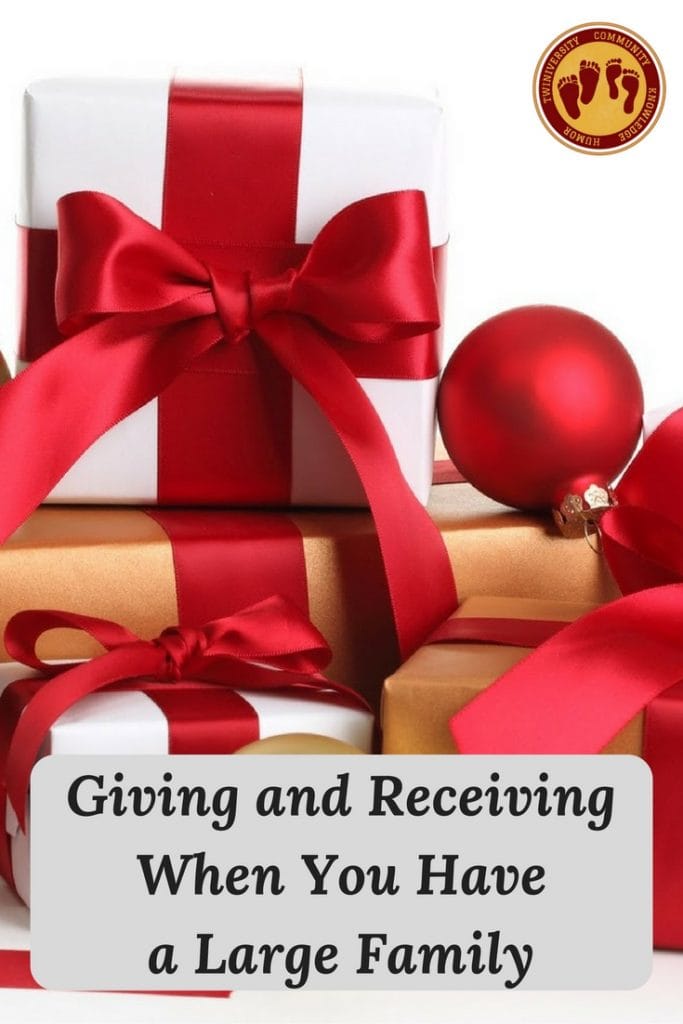 Bring back the meaning of holidays which is love and togetherness. Back off the gifts and enjoy all these wonderful times we have together. Start now before the little ones get too conditioned and involve them. After all, they are the ones that keep the magic going. Happy holidays!
Kerry Bergeman is the founder and the mastermind behind New2Two.com peek at my life as a Mother of fraternal AND identical twins! Kerry is a full-time stay at home mother of six year old fraternal twin girls and one year old identical twin girls. She also teaches part-time at the local community college and runs Mommies of Multiples on Facebook (a group dedicated to helping moms of multiples with their daily questions and concerns). Her blog, New2Two is about life with twins, dealing with infertility, raising awareness for bully prevention and the challenges of having a daughter with a severe intolerance to dairy. What does she do on her time off? She is the Brand Ambassador of the Twingaroo twin carrier- the first and only ergonomic twin carrier that features a built in diaper bag (yes, that's her on the box)! She sells Usborne Books to help encourage all to read! She's bringing the book back one kid at a time!
---
Related Articles
---
The rate of twin births has risen 79 percent over the last three decades, and continues to increase. A mom of fraternal twins and a national guru on having two, Natalie Diaz launched Twiniversity, a supportive website with advice from the twin-trenches.
What to Do When You're Having Two is the definitive how-to guide to parenting twins, covering how to make a Birth Plan checklist, sticking to one sleep schedule, managing double-duty breastfeeding, stocking up on all the necessary gear, building one-on-one relationships with each child, and more.
Accessible and informative, What to Do When You're Having Two is the must-have manual for all parents of twins.
---
Whether you're a twin parent in the big city surrounded by scores of resources, or a triplet parent out in the country with no one around for miles — our multiples parenting forums are for YOU! Sign up for FREE and connect with people who are just like you — parents of multiples looking for advice, parenting tips, or even just people to chat with who will understand what you're going through. Our forums are open to people all over the world and we offer scads of specialty rooms to find others who are going through the exact same thing as you. Check it out today!
---
Twiniversity is the #1 source for parents of multiples and we are growing faster every day!
Find us all over the web:
Or contact us by email at community@twiniversity.com