No one is perfect. As twin moms, it may seem like we have double the imperfections. What we need to improve on with one twin, it's usually automatic that we need to improve on with the other. If twins are our first or only children, we don't get to learn a lesson from the first born to pass on to the second; they both get our parent fail at the same time, the first time. These thoughts can be overwhelming. But, what will we do with them? In this case, you can learn from this twin mom's mistake. I know I did.
It was a typical afternoon with our fraternal twin twelve month old boys. You see, during the lesson-learned event, we didn't have a kitchen table because we were in between having sold our not-practical-anymore glass top table, and buying a different one. So, the twins' Contours high chair seats were sitting on the floor since we didn't have chairs to put them in. Where the story gets good to read but bad to have taken place, was where those seats were sitting on the floor.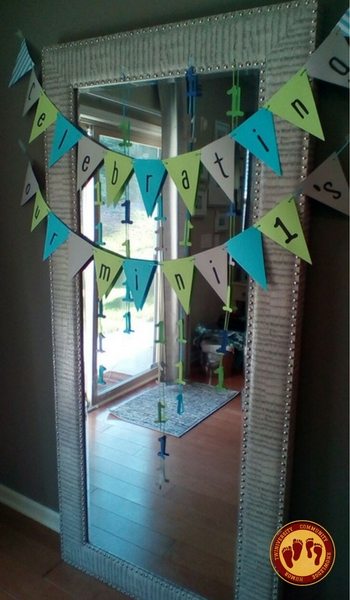 The seats were in the area where a table would be, on the floor, against the wall. Also against the wall was (yes, was) an oversized, heavy, and might I add stylish, leaning wall
mirror which we used as the backdrop to their first birthday party just a couple weeks prior. You can probably see where this is going. The twins' seats were sitting to the side of this oversized mirror. As they were finished getting fed their lunch, they were content to sit and play in their seats, so that's where they stayed as I worked in the kitchen just steps away where I could see them, in typical fashion for our daily routine at that stage. But, during the less than five minutes when I was upstairs to check something, it happened. I heard an unexpected, unfamiliar, very loud crash. Followed by two babies' cries. I thought the worst. My heart sank. I regretted taking my eyes off of them. I regretted going upstairs at that moment. I was mad at myself for not thinking this was a possibility. I couldn't get to them fast enough.
I literally ran down the stairs (if I could fly, I would have) to see what I was afraid of, but had the best outcome to what could have been a more than horrible situation. The twin sitting closest to the six foot tall mirror had gotten his hand behind the heavy mirror that I myself could barely move, and pulled it over, loudly crashing and shattering it to the ground.
The heavy mirror was now in literally hundreds of shattered pieces on the empty wood floor. But who cared? The twins sat perfectly unharmed in their seats both crying in fear of the loud noise. My new mama instincts kicked into overdrive accompanied by regret, embarrassment, shock and most of all thankfulness that the Lord protected our babies from my horrible mistake of leaving them to sit too close to the mirror ten times their size that wasn't attached to the wall. Why didn't I think that they may be able to do this? Why wasn't I watching closer? Why didn't I move their seats away from the mirror? How was he strong enough to pull over this heavy oversized mirror? How could I let this happen? What if the glass top table had still been there and he had been sitting in a chair and pulled the glass mirror onto the glass table? (How ironic that we thought to get rid of the glass top table, but didn't attach the leaning giant piece of glass to the wall.) And worst of all, how did this mirror not land on either or both of them? These thoughts were streaming my mind the rest of the day and night. But, every time I beat myself up, I thanked the Lord for His protection of our babies.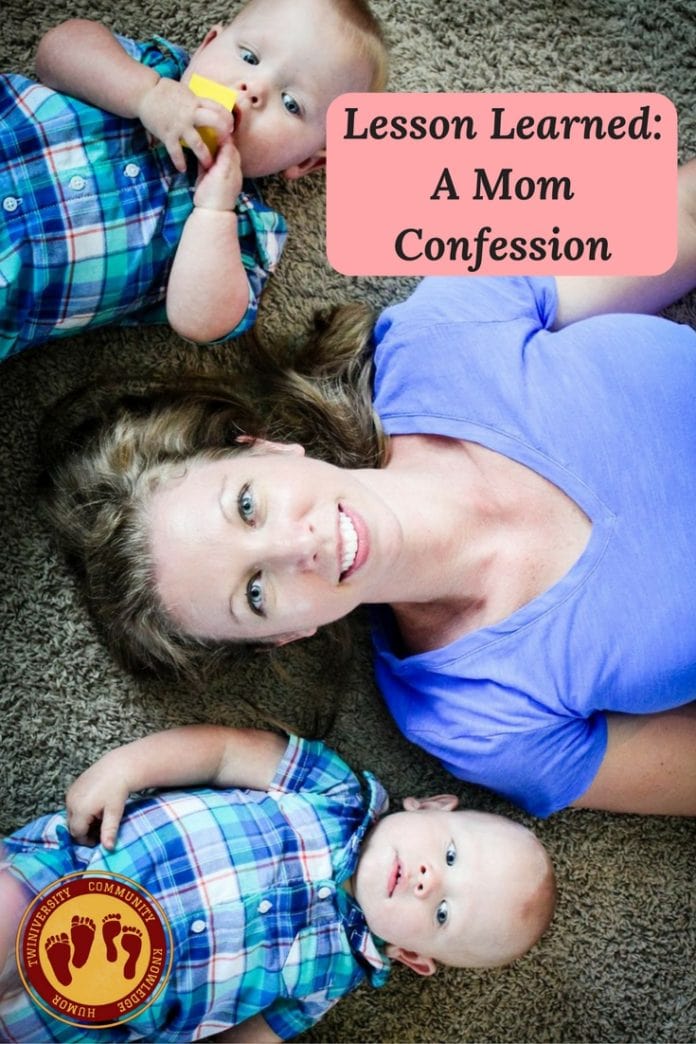 After rechecking the twins for their safety, for close to an hour I cleaned up my mistake. I found a large empty plastic tub to put the hundreds of broken glass pieces into, picked up the larger ones, and swept up the tiny ones with a broom then again with the vacuum. The twins were safely playing in their play yard now, but could hear the crashing of the glass again as I put the pieces into the tub. They cried off and on at that sound again. As I continued to reassure them, I noticed chips and scratches on the wood floor from the glass pieces crashing to the floor. What a mistake; but how thankful I was that those chips and scratches were in the floor and not on our precious babies. Those marks on the floor will be a reminder to me to be a smarter, more cautious, and more attentive mom.
As understanding as my husband is, I dreaded telling him about my mistake. Would he blame me? Would he be upset? After not even five years of marriage, I like to think I've learned that if I don't make the story a big deal, he won't. So, I held back my impulse to call him right after it happened since the twins were unharmed. I waited until he got
home from work to see the hundreds of pieces of broken glass and the six foot mirror
frame in the garage waiting to regretfully be taken to the trash. He was naturally curious. When he asked what happened to the mirror, I simply and truthfully told him one of the twins pulled it over while they were sitting in their seats on the floor. Then, quickly added
they're just fine. He was surprised too to hear one was able to pull it down. Then, he graciously took my broken mistake to the trash. Lesson learned.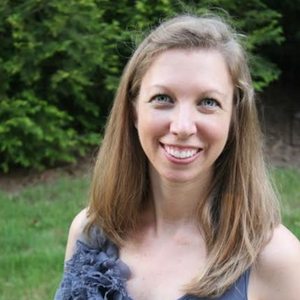 Liza Mead is a stay-at-home-mama to fraternal twin boys and has a background in interior design and marketing, both of which she works in second to her favorite titles as Wife and Mommy. In Raleigh, North Carolina, when her twins are content or sleeping, she spends time organizing, being involved in church events, and event planning. She's thankful for the blessing of each day's new memories created. For articles by Liza on Twiniversity, click here.
---
Related Articles
---
The rate of twin births has risen 79 percent over the last three decades, and continues to increase. A mom of fraternal twins and a national guru on having two, Natalie Diaz launched Twiniversity, a supportive website with advice from the twin-trenches.
What to Do When You're Having Two is the definitive how-to guide to parenting twins, covering how to make a Birth Plan checklist, sticking to one sleep schedule, managing double-duty breastfeeding, stocking up on all the necessary gear, building one-on-one relationships with each child, and more.
Accessible and informative, What to Do When You're Having Two is the must-have manual for all parents of twins.
---
Whether you're a twin parent in the big city surrounded by scores of resources, or a triplet parent out in the country with no one around for miles — our multiples parenting forums are for YOU! Sign up for FREE and connect with people who are just like you — parents of multiples looking for advice, parenting tips, or even just people to chat with who will understand what you're going through. Our forums are open to people all over the world and we offer scads of specialty rooms to find others who are going through the exact same thing as you. Check it out today!
---
Twiniversity is the #1 source for parents of multiples and we are growing faster every day!
Find us all over the web:
Or contact us by email at community@twiniversity.com