Nothing showcases the chaos of a mixed faith household quite like the winter holiday season: Hanukkah and Christmas. Add kids to the mix and it can be even more difficult to navigate. I am the product of a mixed-faith marriage, as is my mother. I am also a woman who married outside of her own faith. Here is my perspective. Meeting in the middle is the only way to ensure a happy December for all.
Growing up it seemed my family magically melded two holidays together to create wonderful family traditions. We didn't follow the strict religious rules of either religion; instead, the overall message of family was emphasized. We extended the message from Thanksgiving and giving thanks for our blessings to a higher power. My guide to having a happy, well adjusted family during the holiday season are similar to the well used guides for a happy marriage: respect, communication, planning, and when all else fails, go with the flow. This was my top priority in trying to make our own mixed religion holiday season work.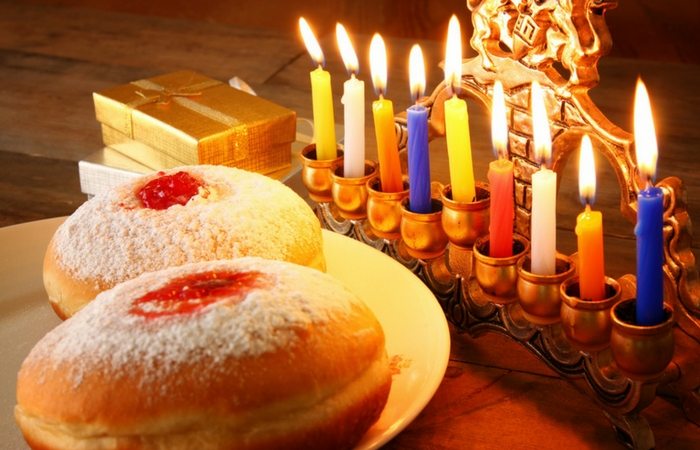 While I was accustomed to celebrating both Hanukkah and Christmas, my husband, Josh, was not. I'm sure that first year of observing both was odd and confusing for him. Thankfully, he has embraced diversity with open arms. He loves learning new things about the Jewish faith. He is the one who finds new recipes for us to try as we plan our annual first night of Hanukkah feast every year. He sets a fantastic example for our kids as we gather as a family to light the Menorah every night, and his prayers are as fervent as mine. He has never refused to participate and accepts my slightly off-kilter Hanukkah traditions as his own. That makes the eight nights that much sweeter.
Likewise, adapting to Christmas with kids and spending Christmas day with my husbands' family was a slight adjustment for me. As a child, our Christmases were non-religious. We didn't go to church, but we did experience Santa and cookies and presents. My mother, like her mother before her, mustered up the holiday spirit out of respect for their gentile husbands. My grandparents were married for 42 years and my parents just celebrated their thirty-sixth anniversary. There must be something to that spirit of compromise and giving that makes a marriage stronger. In the spirit of the season and in honor of her mother, my mom hosts a lasagna dinner on Christmas Eve every year. The running joke being that she is the Jewish grandma feeding her Christian friends before they attend Midnight Mass. Just another way of spreading the joy and love of the season.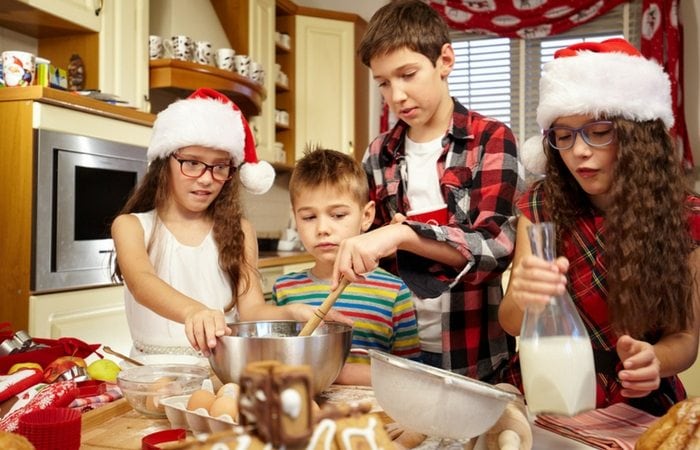 Having no experience with a Jewish daughter/sister-in-law, I greatly appreciate being included in my in-laws traditional Christmas blessings at the dinner table every year. Watching our kids open presents with their cousins Christmas day is truly a highlight of the year. That joy on kids' faces is universal; it transcends religions or any barriers in a family. It's the same joy I had on my face as a kid opening presents with my cousins. Although we all varied in ages and lived in different states, on Christmas day we were all giddy kids again going crazy over toys or clothes or books. I will be especially grateful for this tradition this year as we cope with the loss of my father-in-law, Jerry.
After a few trial and error years, we pretty much have our traditions for the holidays set. But because Hanukkah doesn't fall on the same calendar days every year, sometimes we have to adjust our plans. Finding a set time to light the Menorah candles in past years has always been our biggest hurdle. My husband never knew in advance what time he'd be home every night and to us, it was worth breaking with tradition of lighting the Menorah at nightfall in exchange for being together as a family. His new job working from home should help with the uncertainty and create a more consistent routine of lighting the candles, dinner, and then a game or two of Dreidel.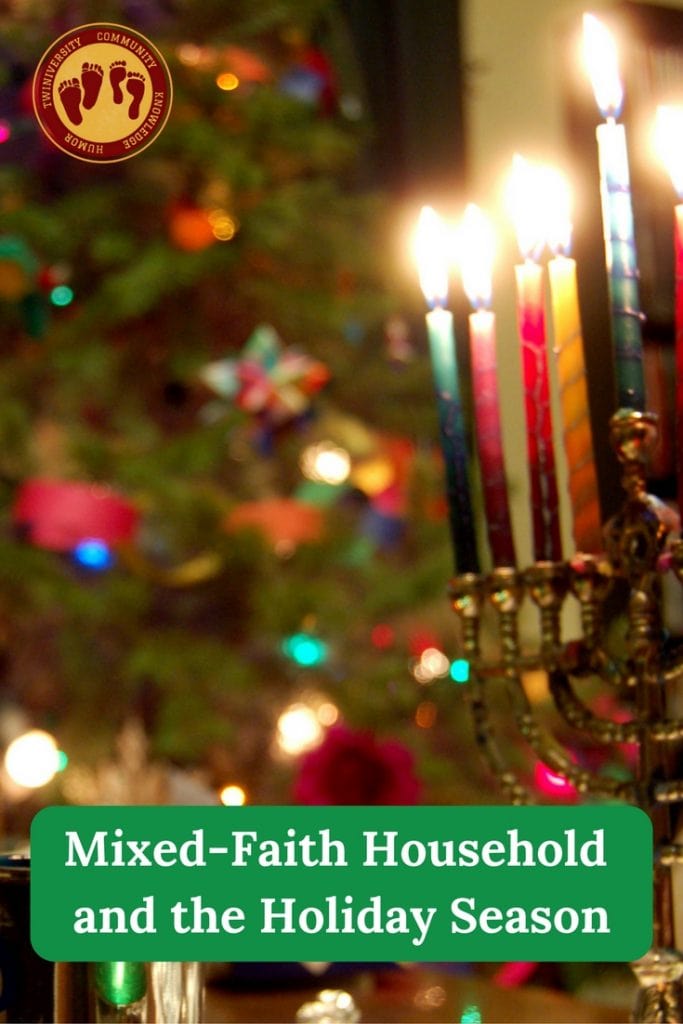 Like most households during this time, we like to enjoy the holidays to their fullest and our calendar gets pretty full. That is especially true this year as the first night of Hanukkah falls on Christmas Eve. This is the time when 'go with the flow' really takes affect. Our first night of Hanukkah feast will have to be moved to a different day because we'll probably light the Menorah at my parents' Christmas Eve lasagna bash. As long as we're together and reflecting on our blessings, I consider it a Hanukkah night well spent.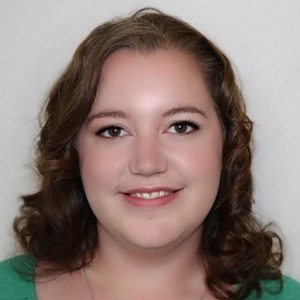 Leah Bryant is a stay at home mom of three, identical twin girls and a son. She is a proud Kansas native (insert favorite Toto quote here) and currently resides in the Kansas City metro area. Besides being constantly surprised by the wonders of raising twins and caring for her family, Leah's hobbies include cooking/baking, gardening, reading actual grown up books along with Dr. Suess, and cheering on her favorite home-grown sports teams. Leah also meets the challenge of keeping up with Sonny, the newest member of the family. He is an American Eskimo dog the family adopted after he was rescued from a puppy mill. While Leah is active on most social media sites, you can find her family blog at http://twinsplusabe.tumblr.com/.
---
Related Articles
---
The rate of twin births has risen 79 percent over the last three decades, and continues to increase. A mom of fraternal twins and a national guru on having two, Natalie Diaz launched Twiniversity, a supportive website with advice from the twin-trenches.
What to Do When You're Having Two is the definitive how-to guide to parenting twins, covering how to make a Birth Plan checklist, sticking to one sleep schedule, managing double-duty breastfeeding, stocking up on all the necessary gear, building one-on-one relationships with each child, and more.
Accessible and informative, What to Do When You're Having Two is the must-have manual for all parents of twins.
---
Whether you're a twin parent in the big city surrounded by scores of resources, or a triplet parent out in the country with no one around for miles — our multiples parenting forums are for YOU! Sign up for FREE and connect with people who are just like you — parents of multiples looking for advice, parenting tips, or even just people to chat with who will understand what you're going through. Our forums are open to people all over the world and we offer scads of specialty rooms to find others who are going through the exact same thing as you. Check it out today!
---
Twiniversity is the #1 source for parents of multiples and we are growing faster every day!
Find us all over the web:
Or contact us by email at community@twiniversity.com