Silent Night. Holy Night. All is calm. All is bright…
Pampers is helping this single dad of twins celebrate the holiday by helping him and his soon-to-be twins have a more silent night.
Joel Alter is a single dad who got tired of waiting to start a family of his own. At 49, Joel says, "Even after all this time, for me, being a parent is an essential part of being the person I aspire to be, and bringing up children is what I feel called to do."
For those of you who don't know, surrogacy is a VERY expensive and intensive process costing upwards of $100,000 depending on what part of the country you live in. Some say, "Why not just adopt?" but that process could take years and cost almost as much. Surrogacy isn't any easier; finding the right match can take years. Joel was lucky to find Brittney to carry his baby…who ended up being babies!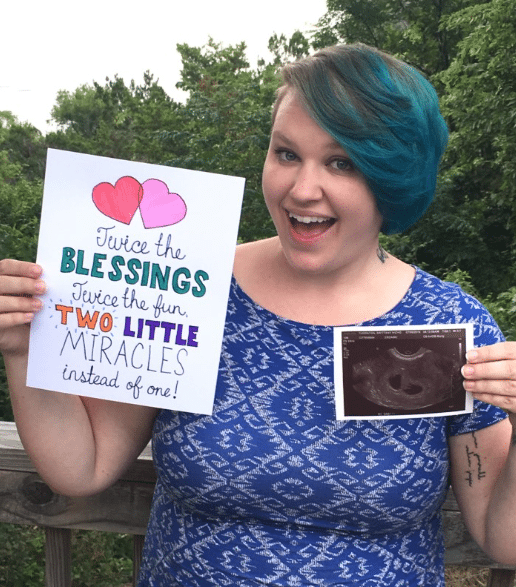 This single gay man, rabbi, son, brother, uncle, friend, teacher, good cook, hiker AND soon-to-be twin dad is very lucky to be surrounded by his friends and family. As you know, raising twins takes a village. Living his life for his community, and dedicating his life to others, Twiniversity was able to help Joel and his soon to be babies with a generous grant from Pampers through the #PampersGivesBack campaign.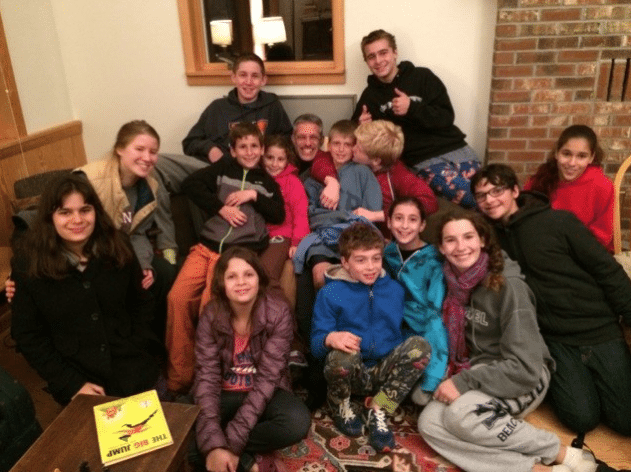 Pampers purchased cribs, mattresses, and OF COURSE diapers and wipes for this family where the babies will soon outnumber the parents! Having a month's worth of diapers and wipes to go with his comfortable Delta Cribs and Lullaby Earth Mattresses will help Joel breathe a little easier, knowing that these items are checked off his registry.
When we notified Joel that he was selected for #PampersGivesBack this is what he had to say: "I've always figured God has a great sense of a humor. I'm a single man who's always wanted to be a dad. I hesitated for years, thinking I could never manage to raise a child alone. Finally, it was 'now or never', so I embarked on surrogacy. That's when God started chuckling: Twins! And this is where the rule to ACCEPT ALL HELP comes in. Pamper's grant of hardware (TWO cribs and mattresses!) and software (cartons of diapers and wipes) is an enormous relief. This bumpy ride is looking a whole lot smoother. Thank you!"
Joel is also a Twiniversity student taking the class here in New York City. He attended with his brother at his side whom he will live with for a bit after the babies are born. It made me smile that EVERY TIME I spoke about dealing with sleep deprivation or how and when to sneak in naps, he would elbow his brother and his brother would put his hand over his eyes and shake his head.
Joel's brother Daniel thought he was done with all of this. He thought he was out of the woods. He finished raising his children, all grown and living on their own, and now he's starting all over again, this time as Uncle Daniel. This is what family does. No matter how much he may dread the sleepless nights before him, he knows that his younger brother needs him and it's his turn to help.
In this season of giving and helping others, we hope you are inspired by Pampers' generosity and if you are in the giving spirit, think about reaching out to your local twins club and I'm sure they can let you know if there is a local family in need.
Happy Holidays to Joel, his twins, his family and of course all of you.
-Nat
Disclosure: Pampers provided grant money which went directly to Joel and his family. Any thoughts and opinions are all my own, now and always.