"Three generations drove over 800 miles to attend a wedding in an award winning three row vehicle: The Mazda CX-9."
While this may sound like the beginning of a car commercial, it could also be the voice over on a slapstick comedy trailer. Which one was it? Well, let's just say there was a lot of laughing and a few hijinks too!
The Diaz gang doesn't even own a car. We usually borrow my dads Mercury Grand Marquis when making runs to BJ's or Target, but over the last few months, we've been SO FREAKING lucky to work with our friends over at DriveShop test driving some of the most outstanding family vehicles. Yes, we are spoiled. Yes, it's a hard job. Yes, we do it all for you! Twiniversity has been on the hunt for the top family vechicle for 2017 and to say it's been a tough choice is putting it lightly.  We've specifically requested test drives of very twin friendly vehicles, of course. Typically, we looked for three rows (for twins and other children), large cargo space (for double strollers and pack n' plays) and a fun drivability (for mom and dad). With car questions coming up all the time on our social media channels, we knew the Mazda CX-9 had to be added to the list. Truthfully, this was one our most anticipated vehicles.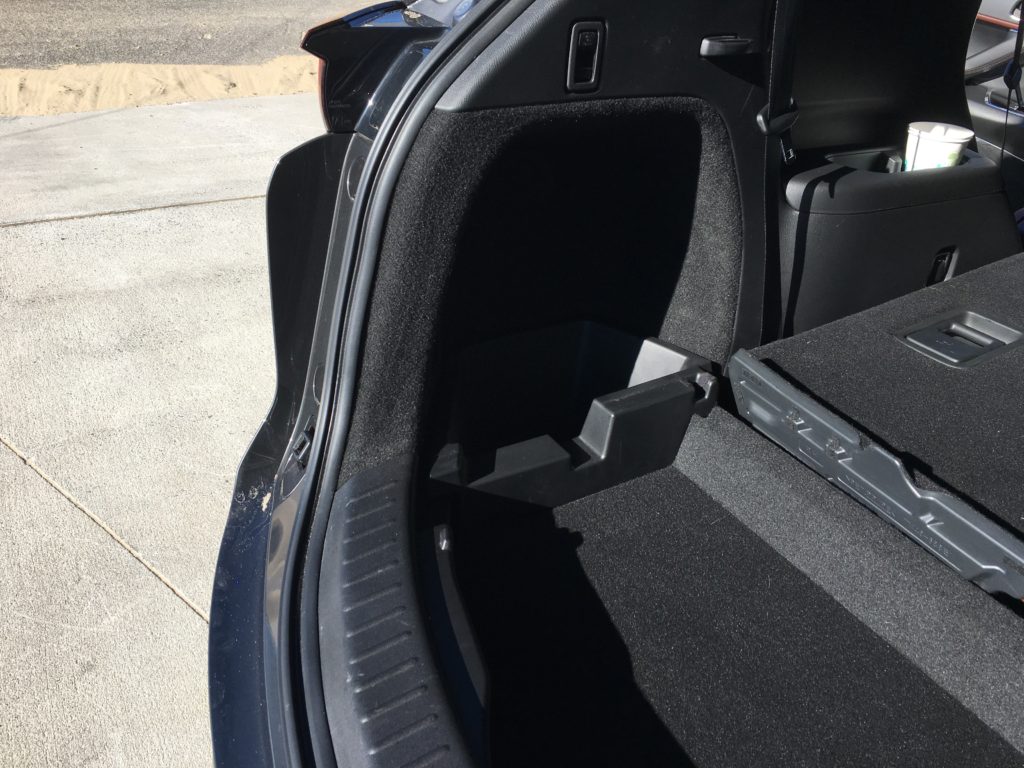 The Mazda CX-9 seats SEVEN people, and we specifically requested this car because of our long journey, but we were pretty shocked that once the third row was up, we would only have about 14 square feet of cargo space. It was T.I.G.H.T. but AMAZINGLY we got ALL our crap in there, including my daughter's dress for the wedding in a full size garment bag, my dad's sleep apnea machine, two backpacks, a carry-on sized suitcase, two duffle bags, and a pillow and blanket stuffed in there. NOTE: you have to remove the cargo area floor board to actually fit the luggage. If not, the trunk will not close.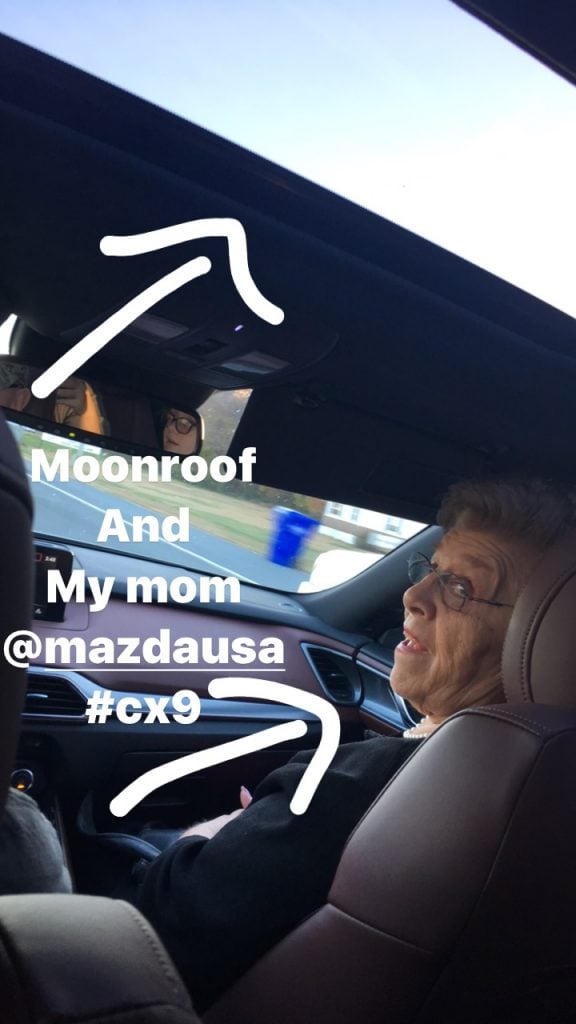 Let's talk about the ride: Like Butta! The Mazda CX-9 250hp 2.5L engine pulled us down the highway like melted butter on a hot pancake. The 20-inch alloy wheels even made significant bumps feel like pebbles beneath us. The heads up display and rain-sensing wipers made this everyday vehicle feel like the most efficient of vehicles. It's the little touches that made us fall in love. Like the power sliding-glass moonroof with sunshade that opened up to the second row and made us feel like we had even more space.
Honestly, this car ruined us for others. This Mazda some of my all time FAVORITE features like a blind spot detection system and lane departure warning! Seriously, no matter what car the Diaz family ends up buying next, I promise you this, it will have those features.
So you take three generations and you smush 'em in to the second row..what do you get?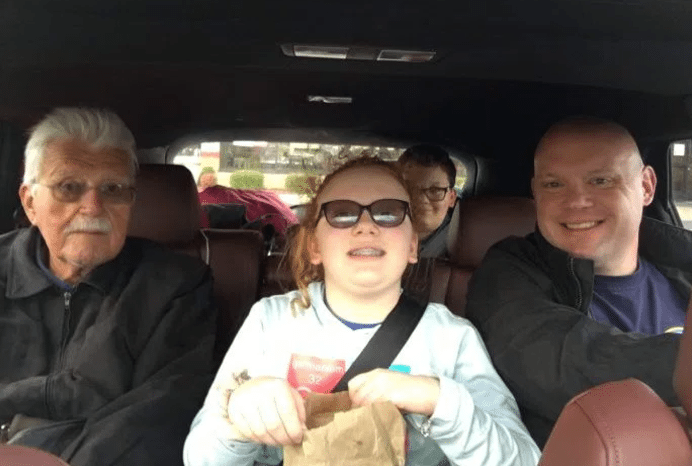 Happiness!
It ended up taking us 9 hours to get down there with only two stops and one driver change so we all took turns rotating around the car. You didn't even feel the hours behind the wheel because the seats are SO comfortable! And with 12 speakers surrounding us, we were rocking out. The Sirius XM radio is our favorite. The Laugh USA station had us literally laughing out loud for about two hours before we switched to the 70s station.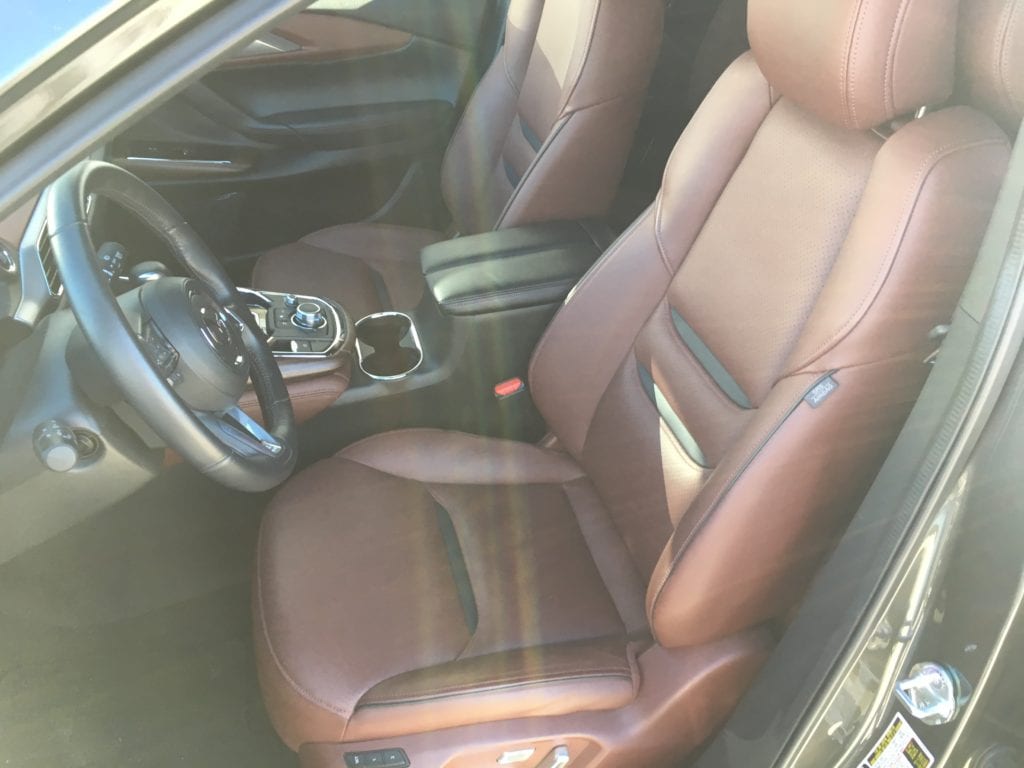 Another item that made the driving a breeze is the Mazda cruise control. Once you told it how fast you wanted to go, and the distance you wanted to keep with the car in front of you, it adjusted your speed to the car in front. So say the speed limit was 65 and we had it set to 65, once the car in front of us slowed down to 50 or so, our car automatically slowed down to 50! What a break this gave my feet and knees!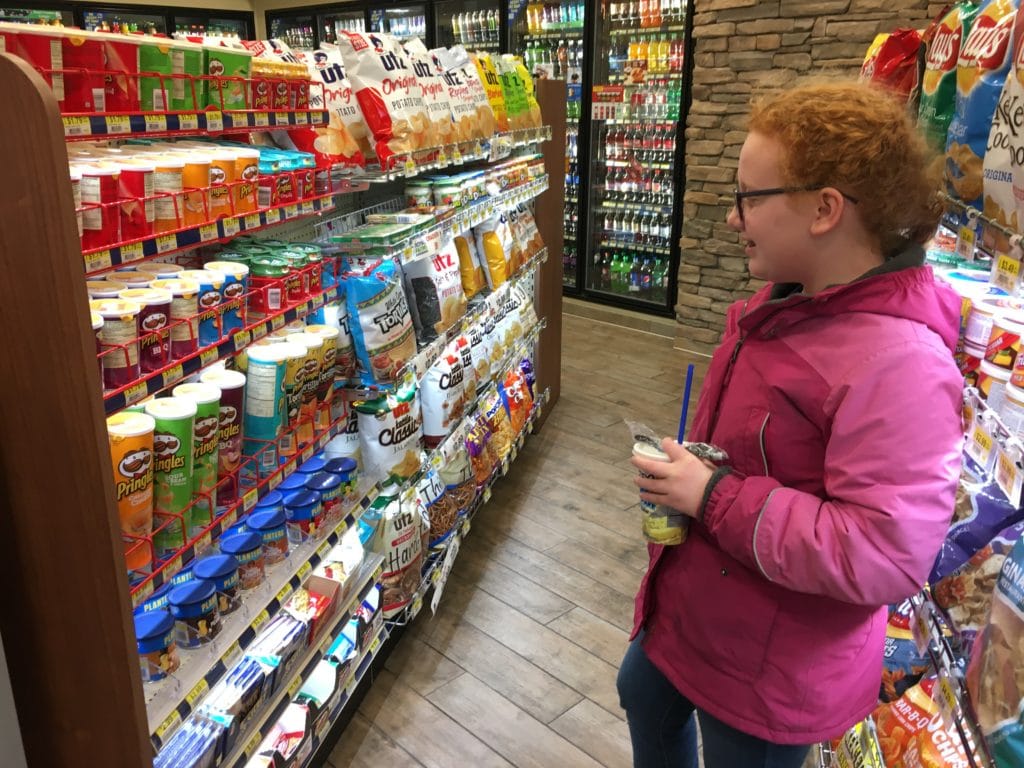 As many of you know, we are a very urban family. I'm born and raised in NYC and so are my twinnies…so was my mom and so was her mother in fact! At the ripe age of 11, this was my twins FIRST road trip. Yes, I hang my head in shame, but remember, I told you we didn't even have a car. It's so funny what the kids enjoyed about this trip. Yes, they did say, "Are we there yet?", when we were only about seven miles outside the city, and yes, they did have to pee a lot — but when we did stop they were mesmerized by rest stops! When my daughter saw the array of Pringles at one rest stop, that sold her on road trips for the rest of her life. It's the little things in life they say…I think "they" are right.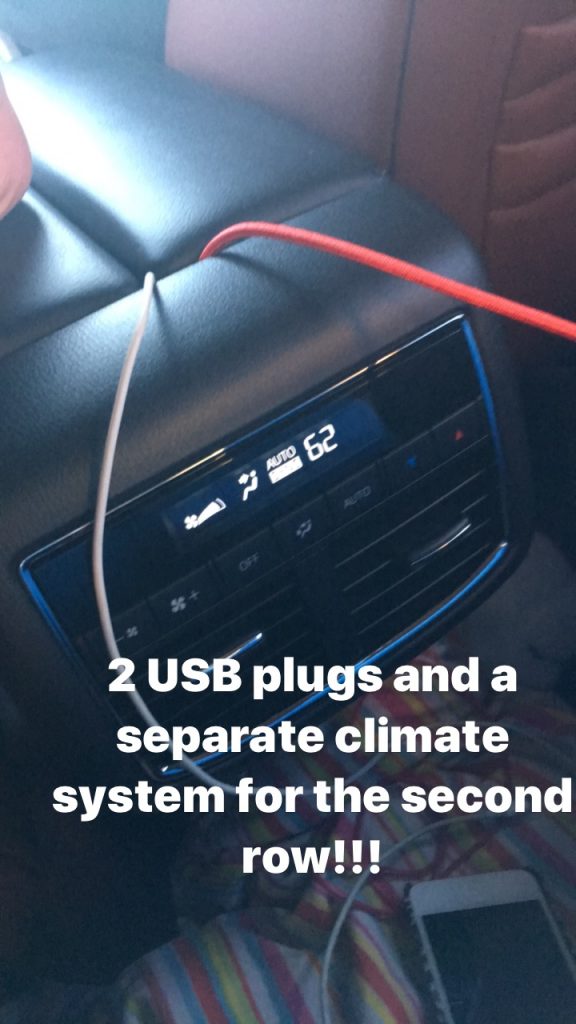 During the trip, the kids had PLENTY of power for their tablets and me and my hubby for our phones. The Mazda CX-9 boasts FOUR USB ports (two in the center console of the front seat and two in the arm rest of the rear) on top of two more 12v outlets (front and in the trunk) and you can have a full out Minecraft party (once everyone was tethered to my phone's data!)
Also there are THREE climate controls. I COULD KISS THE PERSON ON THE LIPS who designed that. While I was melting (as the driver) my mom (the passenger) was freezing AND the kids in the back were also freezing. We were calling this the Goldilocks of cars. "The front is too hot. The back is too cold. The driver is JUST right!"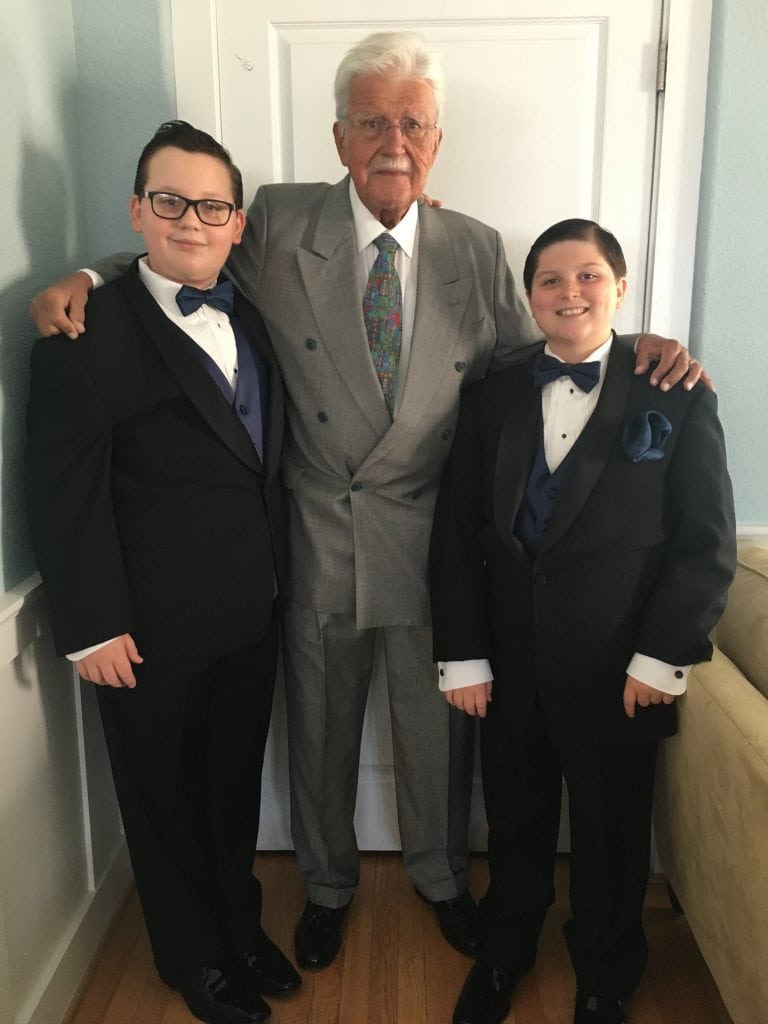 So on to the wedding! My niece Stephanie married the love her life at the most spectacular wedding on the Dam Neck Naval Base. What an honor to be there and to be able to sit by my dad who was watching his first granddaughter walk down the isle. It was also the first time my boy wore a tux and it was the first time my daughter was in a bridal party.
The weather was exquisite! The sun was shining as if even Mother Nature herself was putting her seal of approval on this amazing day.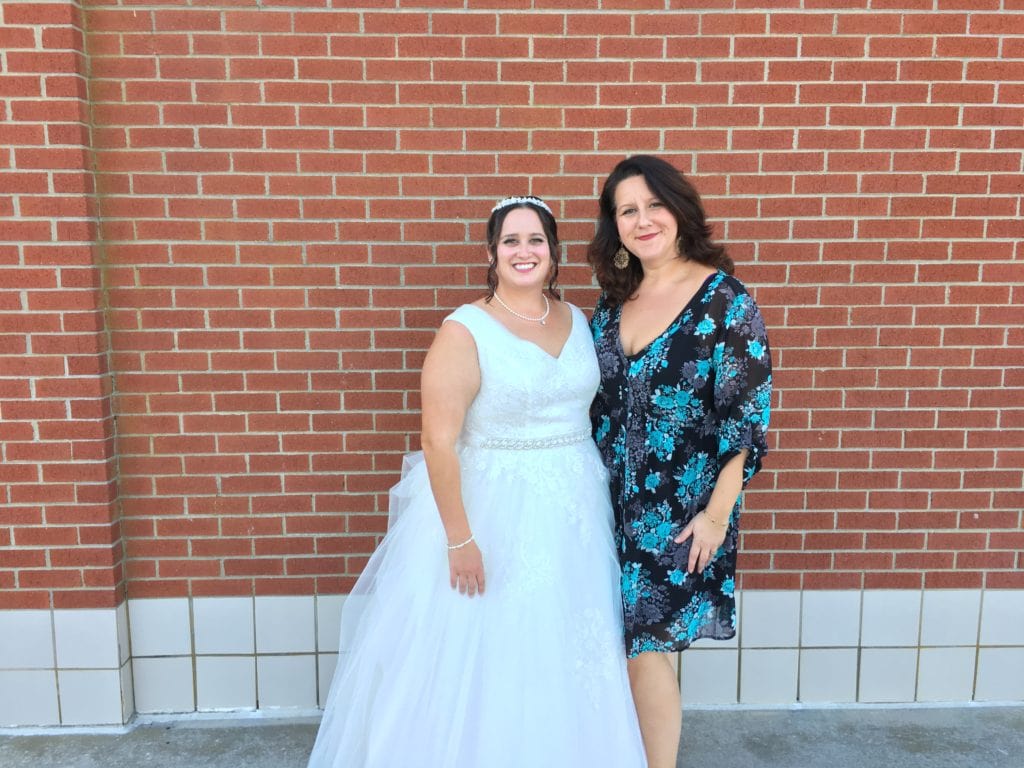 We didn't want to leave the glorious weather, or being surrounded by so many generations of family. Folks from near and far were there to witness the beauty of this union and it was honestly sad to leave. I wished we were able to stay for another week at least. I didn't get to watch my mom hustle our cousins in cards, my son battle his uncle in a foosball championship, or to snuggle up under a blanket and admire the stars over the Atlantic Ocean with my sweetie. It was a hurried trip, but one that I'm so happy we didn't miss. My beautiful niece is an amazing woman, mother, and was a remarkable bride. I'm so proud of her and what she's become. I'm a lucky aunt to that crazy kid.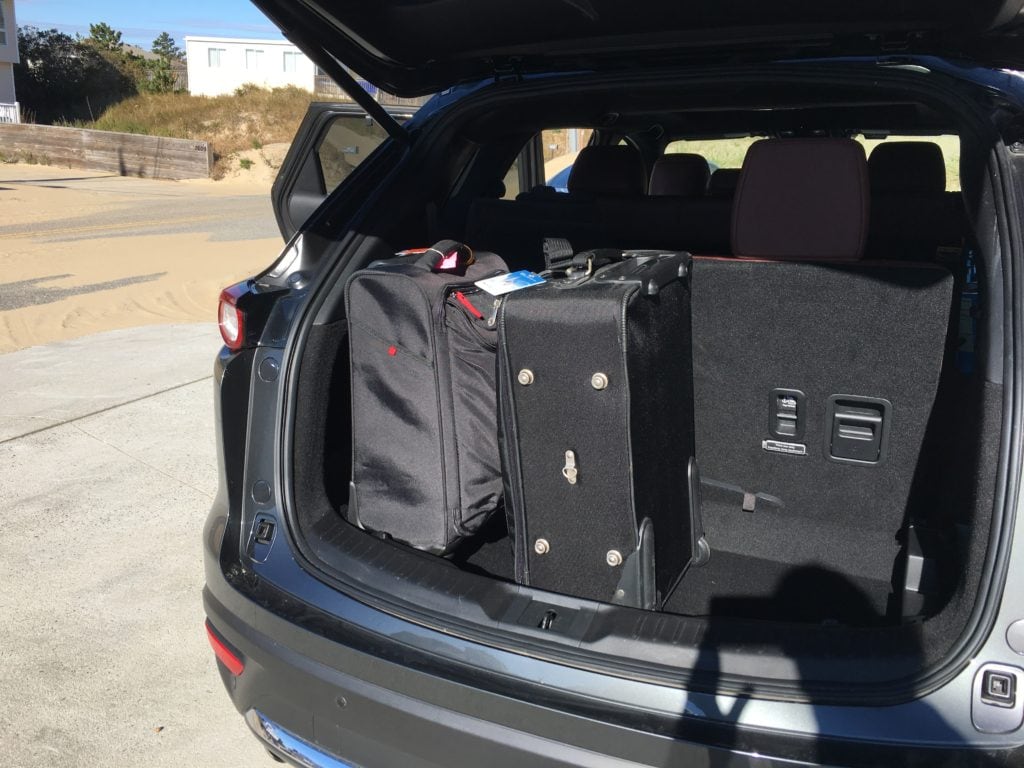 We smartened up on the way home and DIDN'T try to squeeze BOTH kids in the last row of the Mazda CX-9. THANK GOODNESS that the rear seat splits! We used only HALF of the 3rd row for cargo space, the other half for a kiddo. We able to squeeze everything back in there plus some holiday gifts that we were schlepping back to NYC.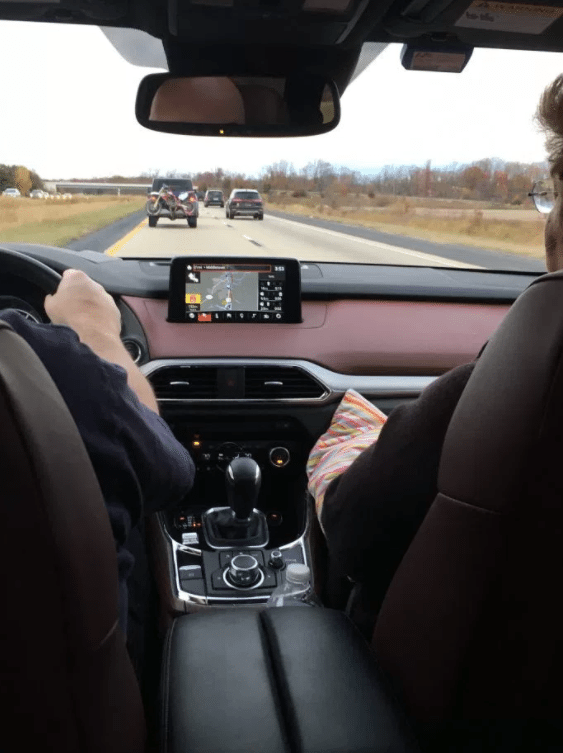 The drive home was relaxing and we took advantage of the amazing audio and used the Mazda Connect system a bunch to make hands free calls and get home safely (and bypassing traffic!) with the navigation system, which was all controlled by a full color touch screen which I fell in love with during my Mazda CX-5 review.
The twins loved: The third row! Even though it was tight, they loved having their own space AND they loved all the power outlets available to them an arm's reach away.
The drivers loved: The hands-free controls of the Mazda Connect, the Mazda Radar Cruise Control, The driver seat features! You will be as comfy as you are in your favorite recliner at home! We also loved the heated seats and independent climate system.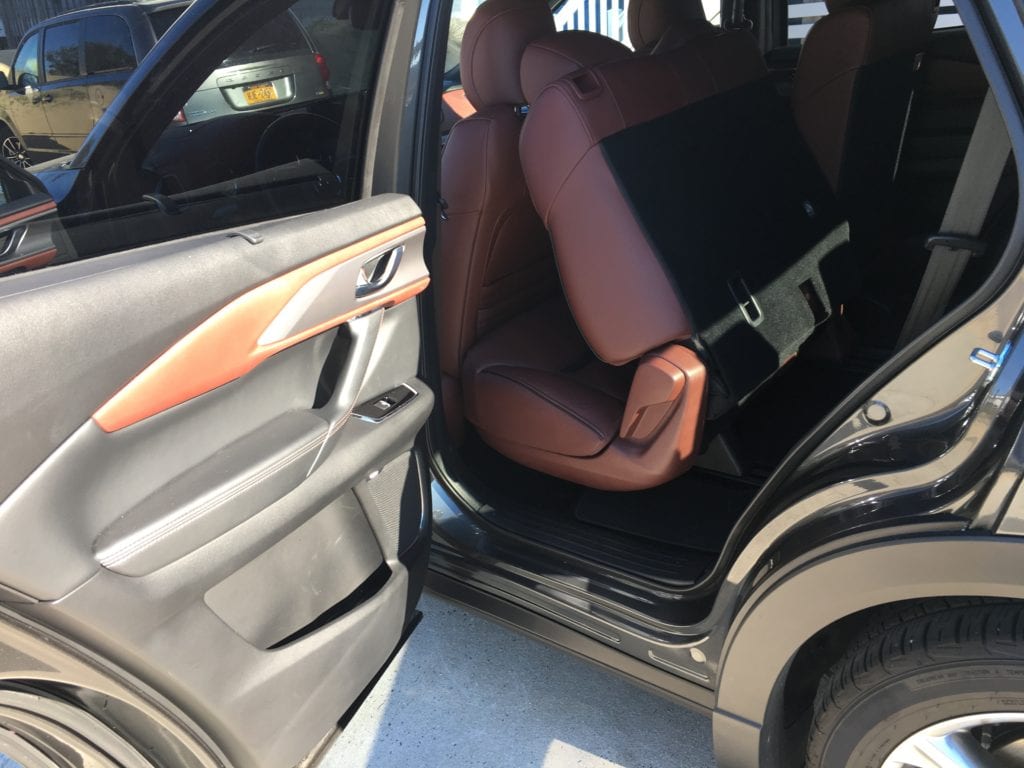 The passengers loved: The moonroof! The rear sunshades during nap time.  The ease of getting in and out of that third row! The roofline is very generous and it was a breeze to jump in and out. They also loved their independent climate systems and tons of power!
To sum it up, it was an amazing journey and I was thrilled my 79 year old dad and my 11 year old twins loved the ride as much as they did. We bonded over the 18 hours we spent in the Mazda CX-9 SUV. I'm sure my kids will remember this trip for ever and I'm thankful that Mazda gave us this generous opportunity.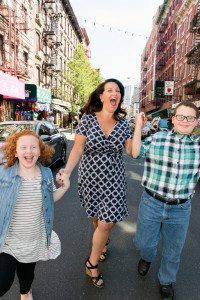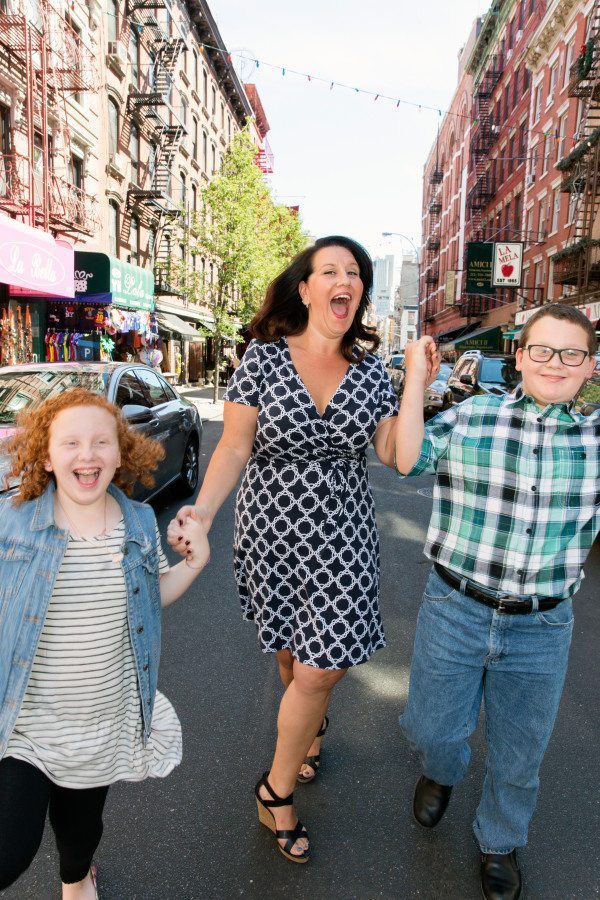 This is a sponsored post. All thoughts and opinions are 100% my own and if you think anyone could ever buy my positive opinion, then you've never met me : ) -Nat