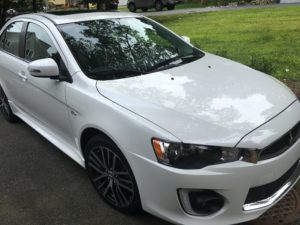 The twins and I (and our 90lb mutt Betty) recently got to test driving the 2017 Mitsubishi Lancer trying to find out if this would be a good car for large families. With a starting price of $17,795, this is one of the most affordable sedans on the market that will give you this broad of a feature selection as well as decent gas milage (27city/34highway). With seating for 5, we can squeeze in the twins, parents and grandma (or in our case, a beast!)
So, what did we think, I'm going to give you good, the bad and the ugly so you can judge for yourself if it's a good fit for you and your crew.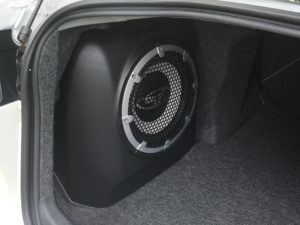 The Good: With a 2.4 liter engine, it had GREAT pickup! With it's standard 10 year/100,0000 mile limited powertrain warrantee I love that Mitsubishi really puts a lot behind it's engines. It also took turns like a champ! On small windy roads, even when they were wet, it handled the turns like a NASCAR! I was VERY impressed. The twins and I also throughly enjoyed the sound! The 710w Rockford Fosgate® Premium Audio System With 9 Speakers turned us into rockstars on the highway! We also liked the USB outlet in the center console. That was convenient for the twins who could use it for a quick charge comfortably from the back seat.
The Bad: The trunk wasn't as roomy as I would have expected. Test driving a slew of other sedans, the trunk was noticeably smaller then average. A trip to Costco would cause some trouble if I needed to buy toilet paper AND paper towels on the same trip. I also felt that the engine was pretty noisy. True, we had the great sound system to cover it up, but it just wasn't enough.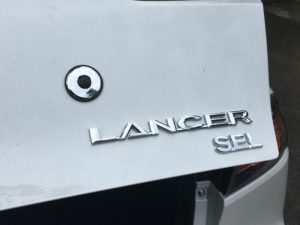 The Ugly: This is tough to say, but YIKES! It seems like Mitsubishi put all it's love into creating an beautiful exterior, but feel asleep when designing the interior. The fabric on the seats felt inexpensive (to put it nicely) and the plastic components made it feel cheap in plain english. I was also throughly confused since it seems like the keyless ignition and entry were afterthoughts. Yes, the car stared without an actual key, BUT where the key USED TO LIVE was a plastic fob that you had to turn. Beyond that, the trunk did open with a touch of a button, BUT where the key USED TO LIVE was a covered over key entry. PLUS, there was no handle or grip on the trunk to open it up. When you popped the trunk, it barely opened and you had to wedge your fingers under the edge to grab it. On a rainy day, my hands got all wet. I wasn't a fan. The whole interior seemed like an afterthought and that made me sad.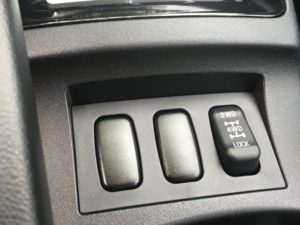 Overall, with the Lancer, you get what you pay for. The low entry price point gives you a great drive, but you literally see where all the corners were cut. I hate feeling so superficial, but come on Mitsubishi. You literally had portions of the car interior that served no purpose like the empty button areas in my center console panel. You made it 75% of the way there, but then what? You fired your interior designer when the job was half way done?
This car just left me shaking my head and hoping that their 2018 finishes off what was starting to look like a fantastic car.
For more information, visit Mitsubishi online or visit a local dealership to test drive the 2017 Lancer for yourself.
Disclosure: We were provided this car by Mitsubishi and Driveshop USA to create this review. Opinions expressed are 100% our own and no other compensation was received.
---
The rate of twin births has risen 79 percent over the last three decades, and continues to increase. A mom of fraternal twins and a national guru on having two, Natalie Diaz launched Twiniversity, a supportive website with advice from the twin-trenches.
What to Do When You're Having Two is the definitive how-to guide to parenting twins, covering how to make a Birth Plan checklist, sticking to one sleep schedule, managing double-duty breastfeeding, stocking up on all the necessary gear, building one-on-one relationships with each child, and more.
Accessible and informative, What to Do When You're Having Two is the must-have manual for all parents of twins.
---
Whether you're a twin parent in the big city surrounded by scores of resources, or a triplet parent out in the country with no one around for miles — our multiples parenting forums are for YOU! Sign up for FREE and connect with people who are just like you — parents of multiples looking for advice, parenting tips, or even just people to chat with who will understand what you're going through. Our forums are open to people all over the world and we offer scads of specialty rooms to find others who are going through the exact same thing as you. Check it out today!
---
Twiniversity is the #1 source for parents of multiples and we are growing faster every day!
Find us all over the web:
Or contact us by email at community@twiniversity.com