Ladies and gentleman, did you know that your partner has feelings too? Wait, what?! That's right, you are not the only one with feelings. Happy feelings, sad feelings, lonely feelings, etc… Raise your hand if you are guilty of unintentionally harboring one-sided relationship feelings. Guilty as charged. Sometimes I am absolutely horrible about considering my husband and how he is feeling. I get into "mom-mode", feed the kids, bathe the kids, do the laundry, rock the twins, change the baby's, wash, rinse, repeat, that I forget my partner has needs too.
I use the term "needs" loosely. Not just "those" kinds of needs, although those do play into this subject. If I step back and look at my daily needs they are usually a rollercoaster. I need to be alone. I need affection. I need coffee. I need a snack. I need my partner. Oh man, if I need my partner, do they need me too? Yes, the answer typically is YES.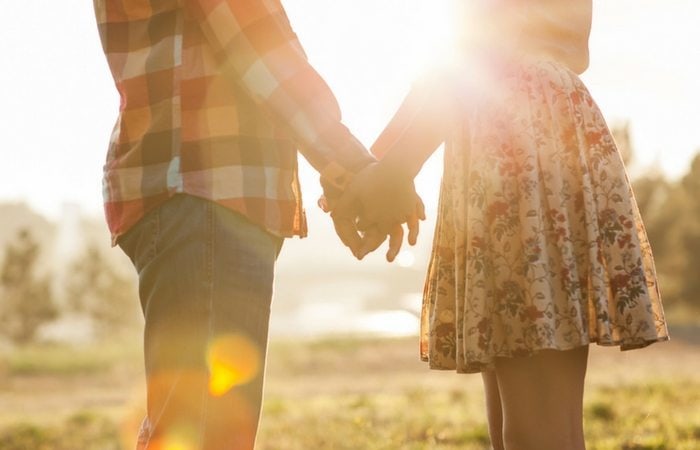 I need time for my partner. Repeat after me. I need to make time for my partner. Key phase, make time. If you wait for your schedule to allow for alone or couple time nine times out of ten, it isn't going to happen. Make it happen. Making time for your partner is very important.
Here are few tricks I have learned along the way to help!
Schedule A Set Time
My family as a whole is very routine and schedule oriented. We operate better as a family unit when we have a regular schedule we follow. We try very hard to stick to our normal schedule and make changes well enough in advance that we see it coming. If we don't make a set time for different things it normally doesn't happen.
Scheduling time for a date or alone time with your partner is no different. We evaluate our schedule and pick a time that we can make work for us. Sometimes we know we need to get up early before work to have a quick cup of coffee together before anyone else is awake. This gives us time to chit chat, collect our thoughts, and share a few laughs together before the chaos of the morning rush ensues.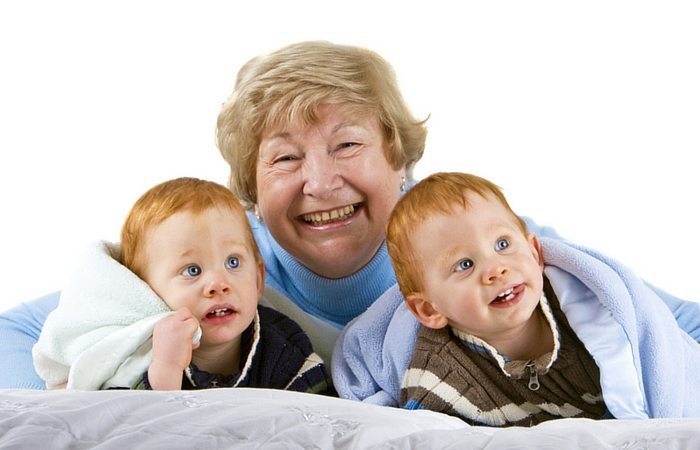 Ask For Help
In my small circle we have amazing support from our family and a few close friends that are always asking if they can help with anything. Sometimes we say yes! If you have a trusted support person that is willing to pitch in for an hour so you can run and grab a drink together or will come over late after you get the twins to bed so you can catch a late night movie, let them! I for one offer to help my friends and am happy for them when they take me up on it. I am glad they are able to get out, they deserve it.
Don't wait for someone to ask if you need a night out. Ask for help. I used to never ask for help because I didn't want to inconvenience anyone. Then I started getting burned out and I realized that it was ok to ask for help. If there is one thing I learned from being a twin mom is that I have people that want to help me and that I need to accept that help with open arms.
Plan Ahead and Stay Flexible
Let's face it, the days of jumping up and heading out for a fun date night or an all-nighter are long gone for the moment. My weeks and weekends are usually scheduled out a month to six weeks in advance and most likely will stay this way for quite awhile. If you are looking for a nice evening alone, plan ahead. Pick your weekend, line up a sitter, start planning, but stay flexible.
Life happens. Weather can change. People get sick. Work obligations can come up. Be flexible, but don't completely cancel. Work with your circumstances and make the best of what you can get out of it.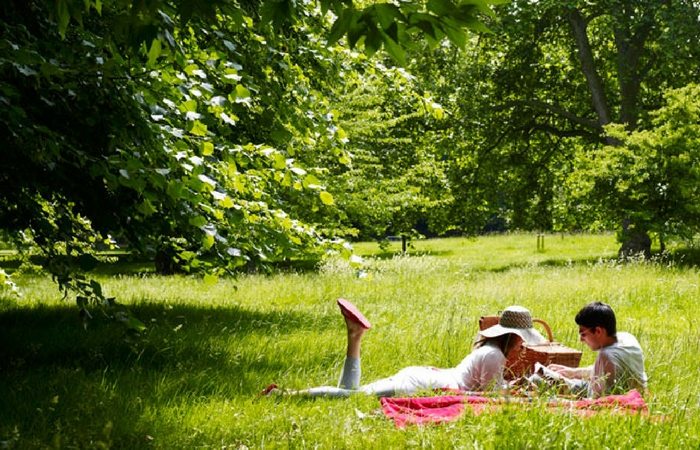 Be Creative
Spending time one on one with your partner doesn't have to be a big elaborate out of the house night on the town. Some of my absolute favorite nights with my husband are getting a mildly inappropriate film with adult humor, junk food, and vegging on the couch. Some nights we wait until the kids are in bed and we order out of I make special snacks just for us.
Have a picnic, take a walk down memory lane and talk about how your first met. Get coffee and go for a long drive or short depending on your help situation. Do something off the wall like laser tag, indoor rock climbing, wine and design, anything new and out of your normal routine.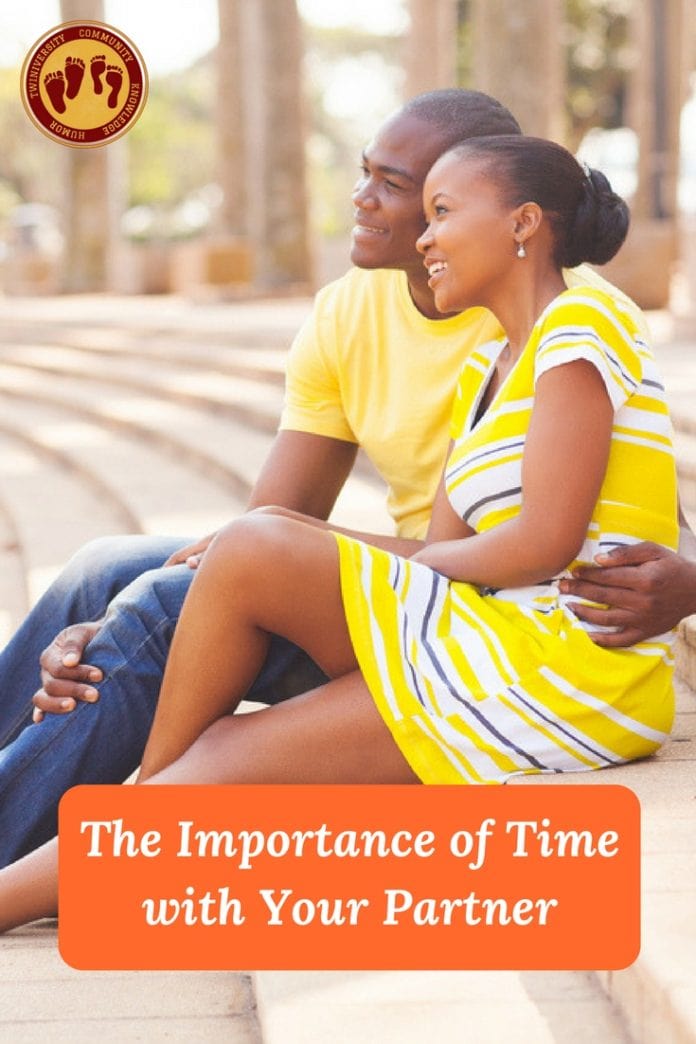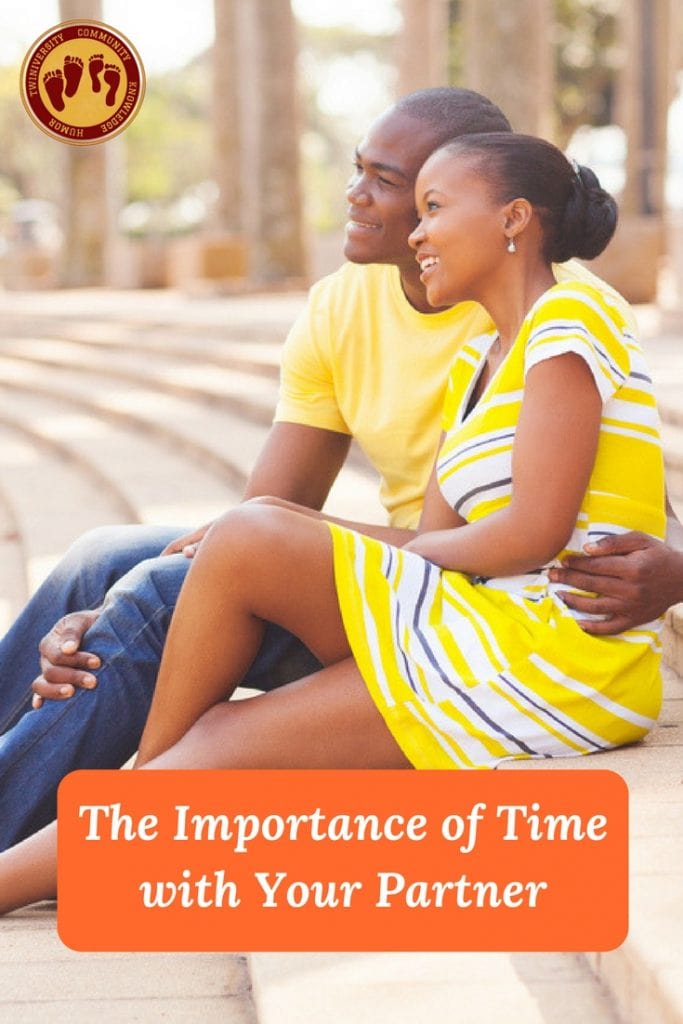 Stay Connected Daily
The number one most important part of my relationship with my husband, my partner, my friend is to check in daily. A simple how was your day and truly listening to what he has to say without interruptions. This may not be first thing after you get home, but make it a point to show that you are invested in their feelings and that you are there as a partner and not just as a roommate.
Give each other a real hug. Not a quick lean in and back out a big all in bear hug. A big kiss every now and then doesn't hurt either. I crave affection. I thrive on hugs. A big warm hug can help me through my hardest day. If you aren't a hugger, that's ok too shake hands, fist bump, do whatever it is you do to make that daily connection.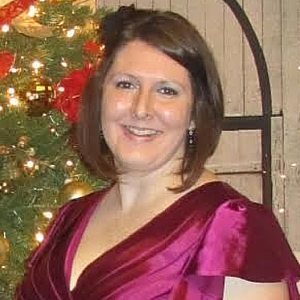 Carrie English is a mother of four who lives North Central Pennsylvania along with her husband, Jason. Her children range from age 12 to her one year old toddler twins. She is a full-time working professional, sleep deprived lover of coffee, hugs, and her family. She credits her strength to her amazing family and her faith.
---
Related Articles
---