I have been a lover of the theater ever since I was a little girl. I enjoyed a successful acting career for many years, until having twins forced me to put acting on the back-burner. I longed for the day when I could take my kids to the theater, when they would be old enough to experience the world in which I had to leave behind. The world of magic, and lights, and makeup! Oh, and the COSTUMES!
My twins, at 4 years old, had just become obsessed with playing dress up, so I had a feeling they would really dig seeing a live play. I waited until I felt like both of my boys were mature enough to handle a children's theater production: They were finally both able to stay in a chair for an hour (with my help), to use "whisper voices", and they both were able to focus on the storylines of movies at home. Then I conned another twin mom into joining us (haha, sucker!), and booked our tickets.
Here are six tips for taking kids to the theater for the first time:
1. Bring back-up
I knew I would be taking the twins without my husband, due to his funky work schedule. And I was worried that without another adult there that an emergency potty break or argument during the show would turn into a total spectacle. I knew if I was able to bring at least one other adult with us it would give me some flexibility. Luckily another twin mom friend (also with 4 year olds) was game, and we both felt more confident having each other there as "wing-moms" (trademark pending.)
2. Choose your dates and times wisely
Are your kids still napping? Aim for a morning show. Do you have a birthday party later that afternoon? Pick another day. You might not think that watching a play would be tiring, but these kids were EXHAUSTED after just a one-hour, no intermission show. I'm so glad I didn't have anything else planned that day because they were totally zonked by dinnertime and any other activities would have been very difficult.
3. Lollipops are your friend
Bring ALL THE LOLLIPOPS!!! OK, I can't take credit for this one. My awesome twin mom friend brought a bag of Dum Dums and the kids happily sucked away on them the entire time. Not only were they happy to have candy, but it kept their mouths shut. No talking! WIN WIN. I'm never taking them to a play or movie again without a big bag of suckers!
4. Set up expectations and rules
There are some rules that need to be followed when going to the theater and I recommend explaining all of these rules to your kids at least a day in advance, as well as reviewing them on the way to the theater to keep it fresh.
Teach your kids that climbing over and standing on chairs is a no-no. Show them the areas where the audience can go and the areas where only actors and technicians are allowed. They will probably want to climb up on the set and explore, but they need to know that the set is not a playground for us, but a playground for the actors to tell their story. Also, explain that you can talk while the lights are up, but that as soon as the lights go down they need to be quiet so everyone in the audience can hear the actors. It's a great opportunity to teach empathy and respect for our neighbors. And at the end we all clap to thank the actors for doing a great job!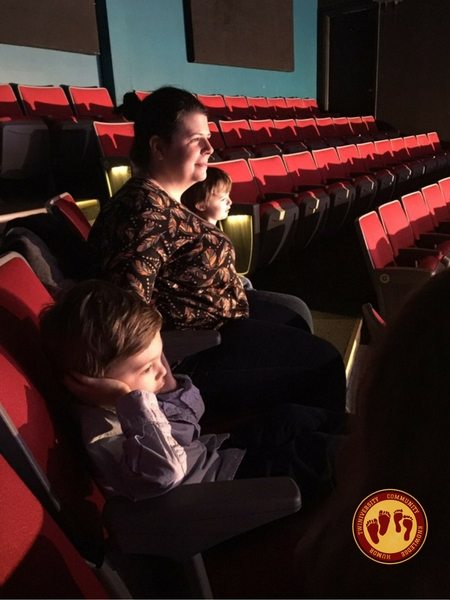 5. Get there extra early
Give yourself extra time before curtain to give the kids PLENTY of time to explore the lobby, the restrooms, and the house (aka where the audience sits). Your kids will want to explore the empty rows of seats. Let them. This will allow them to get it out of their system, burn off some energy, and get a chance to acclimate to the space. If they are extra wiggly, keep them in the lobby as long as possible; ask an usher to let you know when they are about to close the doors. And don't forget to take a group potty break! (you too!)
6. Make it a teaching moment
After the show ends, take some time on the ride home to discuss the play. Ask them follow up questions, such as, "What was the play about?", "Who was your favorite character?", and "What was the best part of the play?" This will spark some really fun conversations and give you a lot of insight into what they picked up on. It will also give you a chance to talk about any conflicts that came up in the story that you can relate back to their everyday lives. For example, ask them how Charlie Brown felt when Lucy took away the football, and how they would have felt in his shoes.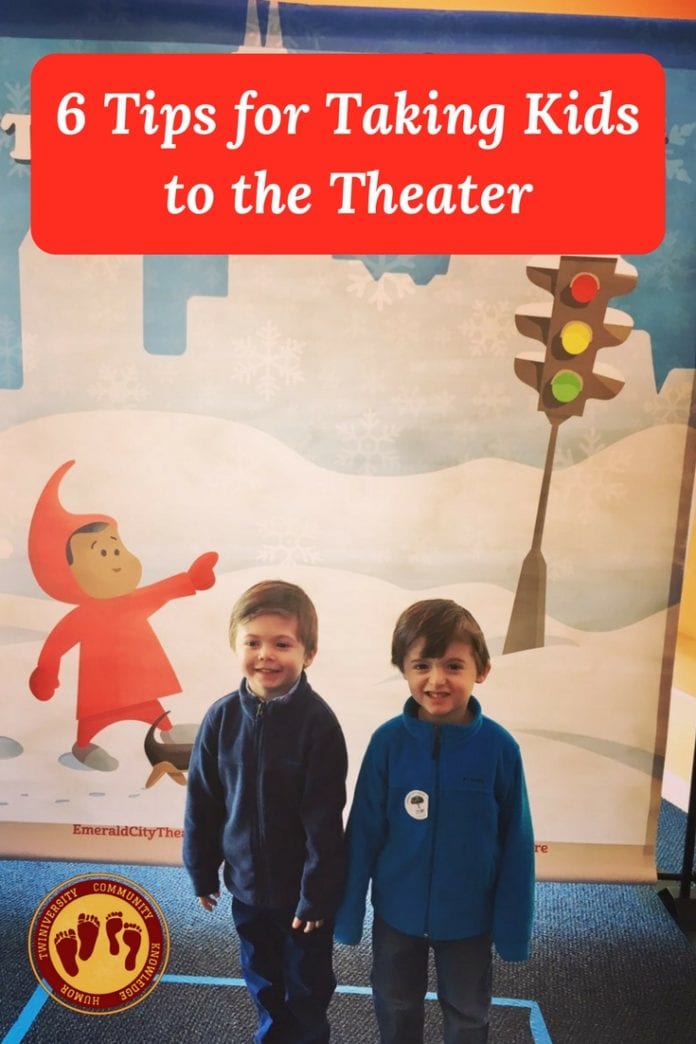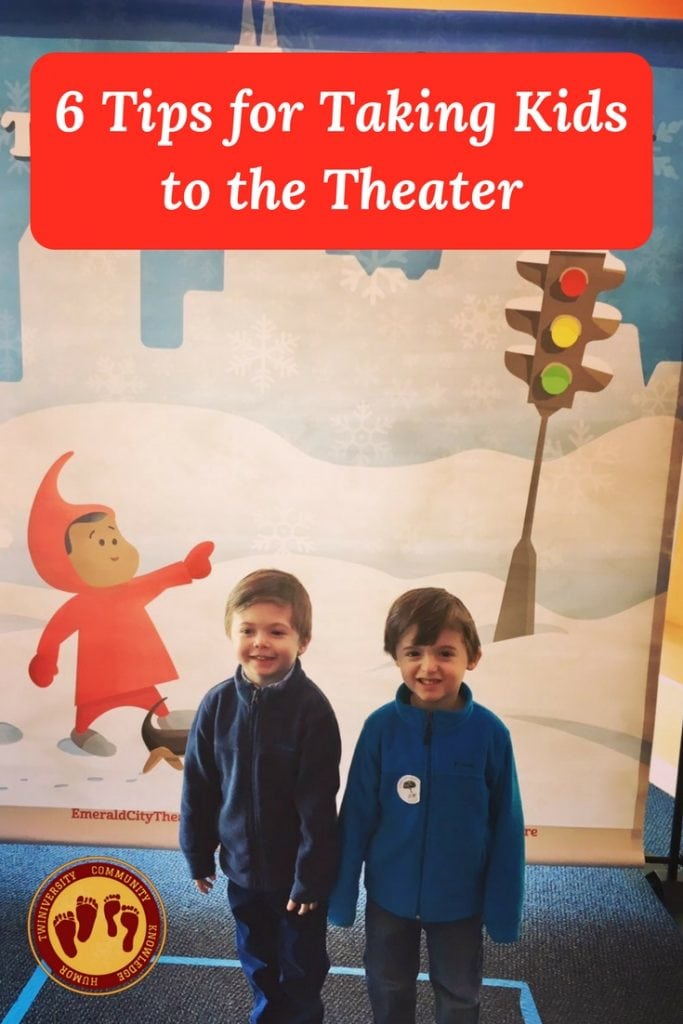 Live theater can bring a child out of their shell unlike anything else. Giving your kids the chance to see a live play or other performance is a real gift, and hopefully a start to a lifetime of love for the arts. Have fun and "break a leg"!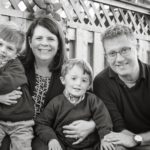 Julie Burt Nichols is Twiniversity's Dean of Parents, serving as Editor-in-Chief of Twiniversity.com, Account Manager, and Instructor for Chicago Twiniversity classes.
---
Related Articles
---
Expecting twins? START HERE!

Check out our ultimate list of the most important articles for expecting twins and managing your newborns!
---
The rate of twin births has risen 79 percent over the last three decades, and continues to increase. A mom of fraternal twins and a national guru on having two, Natalie Diaz launched Twiniversity, a supportive website with advice from the twin-trenches.
What to Do When You're Having Two is the definitive how-to guide to parenting twins, covering how to make a Birth Plan checklist, sticking to one sleep schedule, managing double-duty breastfeeding, stocking up on all the necessary gear, building one-on-one relationships with each child, and more.
Accessible and informative, What to Do When You're Having Two is the must-have manual for all parents of twins.
---
Whether you're a twin parent in the big city surrounded by scores of resources, or a triplet parent out in the country with no one around for miles — our multiples parenting forums are for YOU! Sign up for FREE and connect with people who are just like you — parents of multiples looking for advice, parenting tips, or even just people to chat with who will understand what you're going through. Our forums are open to people all over the world and we offer scads of specialty rooms to find others who are going through the exact same thing as you. Check it out today!
---

Twiniversity is the #1 source for parents of multiples and we are growing faster every day!
Find us all over the web: