Hopefully you get to take some time off work to spend with your twins and family after they are born. Unfortunately, most dads need to eventually go back to work after the twins' birth. You can't stay on paternity leave forever. Even though paternity leave does end, it doesn't have to end as soon as you think. Here are some things to help you support your wife and twins when your paternity leave ends.
Stretch Out Paternity Time
Talk to your boss about creative ways to use your paternity leave. When we had our twins, I stretched out my paternity leave as long as possible by breaking it into chunks of time. At the time my girls were born, my company allowed two weeks of paid leave to tend to my wife and children. When our twins were first born I took a full week off work. After that I went back to work full time for almost two months. Why? We had family and friends staying with us during those newborn months. I wanted to save my paternity time until there was no one else around to help at home.
After our helpers returned home, I took the remainder of my paternity leave. I asked permission to work half days for two weeks. This helped ease my wife and kids into having only one caregiver at home (my wife).
Here's how I helped support my wife and care for the twins after returning to work full time: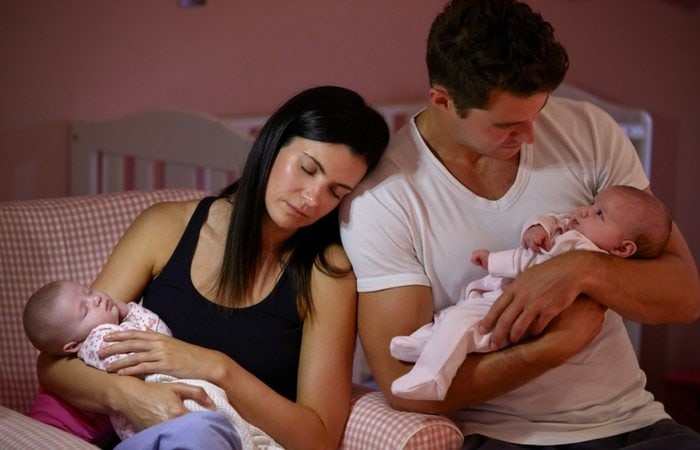 Help on the night shift
As we tried to keep our twin girls on the same schedule, we'd feed both of them simultaneously during the night. When one girl woke up, we'd wake the other and feed both. My wife would take one girl and I the other and we'd bottle-feed them. We found that by both waking up and taking care of the babies, we could feed them more quickly and get back to sleep.
When at home, be present
It is a hard adjustment each evening to come home and leave work behind. I found that when I made a conscious decision to focus on my family and be mentally present with them, things went a lot more smoothly each night. You'll need to put aside your phone, work, hobbies, video games, etc. and focus on taking care of your twins and wife. They are your priority.
Adjust work schedule when needed
If you have some flexibility in your work schedule, try going in early and getting home early. This will help you be home more during the end of the day when everything seems to go crazy and when your help is most needed. I was able to adjust my work schedule during the end of the pregnancy when my wife was on bed rest. That schedule flexibility also helped when I went back to work after our twins were born.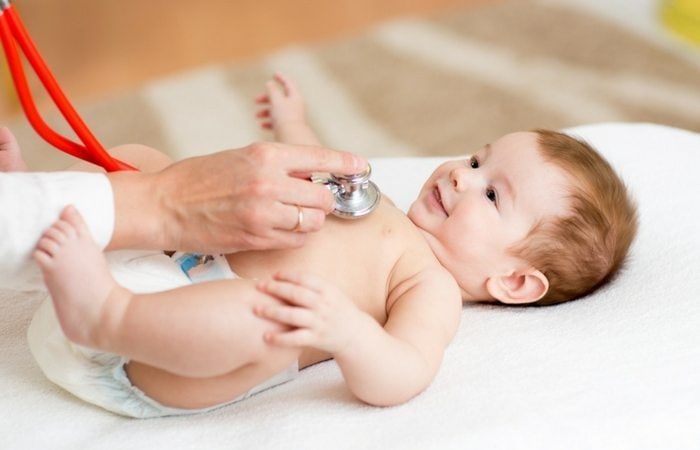 Help with the well child checkups
My work schedule allowed me to attend well child checkups with our twins' doctor. I'd go to work, then at the appointed time, rush over to the doctor (which fortunately was just down the road), meet my wife and help wrangle the kids. Since we had two active toddlers and infant twins, my help was always needed.
Talk to your employer and see if you can step out for your childrens' doctor appointments. Perhaps schedule them at the beginning or end of the workday or during your lunch break to make that easier.
Run the errands
Volunteer to handle the errands. Your wife will often feel trapped at home with the twins. Between naps and feedings, there isn't much time to get out of the house. You can help keep the house running by handling the groceries and household errands. Stop on your way home from work. Or swing by the house and pick up the kids and take them with you so your sweetheart can get a break.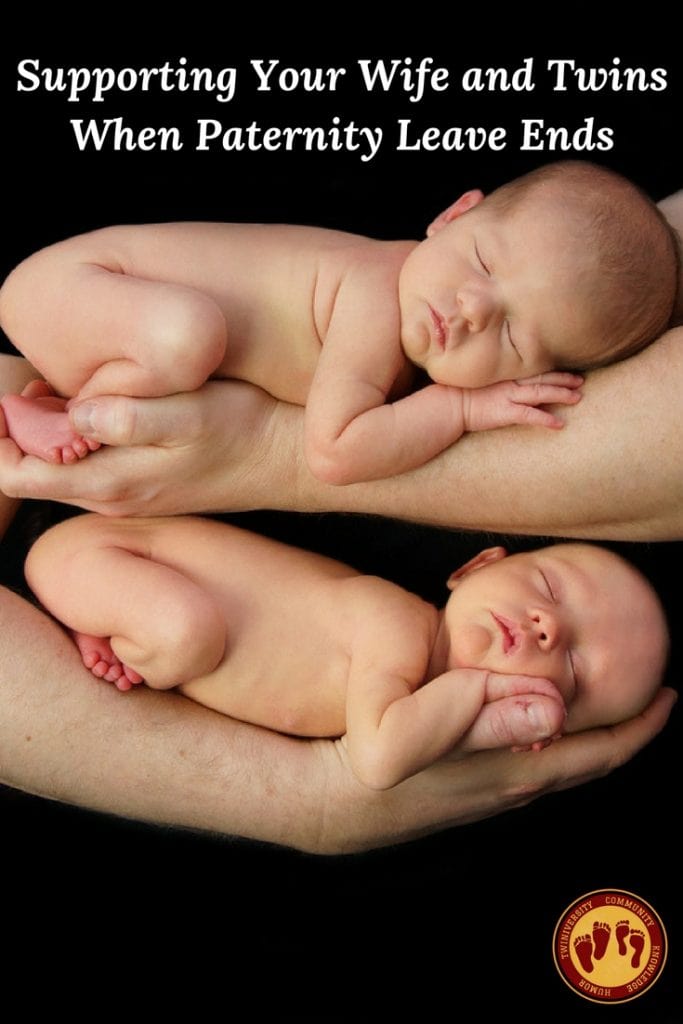 Give Mom a break
Yes, you were working all day. However, your wife was too. The reality is that she was probably working harder than you. You both need breaks. However, you got a small break as you drove home from work (Yes, that counts). She has been on duty all day. When you get home, let Mom have some time to her self. You handle the babies, dinner, and the chaos that greets you as you walk through the door.
You can take a break later when the twins are in bed
Jump into the fray of family life as soon as you get home from work. Your contribution and presence at home is essential. Enjoy the ride!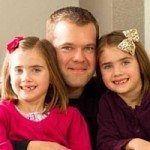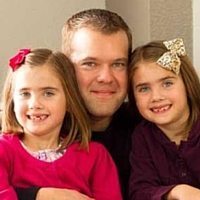 Joe Rawlinson is the father of four children, two boys and identical twin girls.  He is the author of two books for fathers of twins, "Dad's Guide to Twins: How to Survive the Twin Pregnancy and Prepare for Your Twins" and "Dad's Guide to Raising Twins: How to Thrive as a Father of Twins." Joe also makes unique t-shirts for parents of twins at the Twin T-Shirt Company. You can find more tips and tricks for preparing for and raising your twins at dadsguidetotwins.com.
---
Related Articles
---
---
Sign up for the Twiniversity Mailing List to be the first to hear about product giveaways, contests, and special offers exclusively for twins and higher order multiples!
---

Expecting twins? START HERE! Check out our ultimate list of the most important articles for expecting twins and managing your newborns!
---
The rate of twin births has risen 79 percent over the last three decades, and continues to increase. A mom of fraternal twins and a national guru on having two, Natalie Diaz launched Twiniversity, a supportive website with advice from the twin-trenches.
What to Do When You're Having Two is the definitive how-to guide to parenting twins, covering how to make a Birth Plan checklist, sticking to one sleep schedule, managing double-duty breastfeeding, stocking up on all the necessary gear, building one-on-one relationships with each child, and more.
Accessible and informative, What to Do When You're Having Two is the must-have manual for all parents of twins.
---
Whether you're a twin parent in the big city surrounded by scores of resources, or a triplet parent out in the country with no one around for miles — our multiples parenting forums are for YOU! Sign up for FREE and connect with people who are just like you — parents of multiples looking for advice, parenting tips, or even just people to chat with who will understand what you're going through. Our forums are open to people all over the world and we offer scads of specialty rooms to find others who are going through the exact same thing as you. Check it out today!
---

Twiniversity is the #1 source for parents of multiples and we are growing faster every day!
Find us all over the web: