Multiples generate mounds of laundry. It's not just double (or triple) the clothes, it's double the bibs, burp cloths, spit-ups and poop-explosions. Fortunately, there are some simple steps you can take to make laundry easier and salvage your multiples' clothes.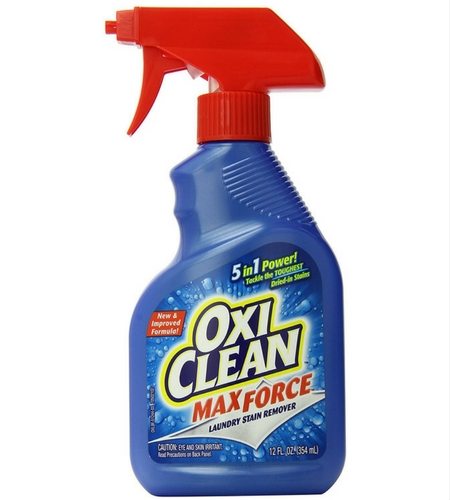 Use stain remover
My friends from my local moms of multiples club swear by OxiClean Max Force Stain Remover. Collins said she tried other removers "but this is one of the best. The tip is to put it on the stain, rub it in and let it sit overnight. Most stains come out!" If you are looking for a more eco-friendly product, try Ecover or Sonett Gall Soap, both of which are highly rated.
Soak
To prevent stains from setting, immediately soak soiled clothes. The plastic washbasins you get in the hospital work well for this. If you have several, then use one for food stained items, another for poopy clothes and a third for spit-up, or separate them by lights and darks. If time allows, do a preliminary rinse. If not, simply toss the item in the appropriate basin with some cold water (hot water can set stains) and detergent.
Treat the stain with the appropriate solution
The University of Illinois has compiled a list of stain solutions. It is a useful reference when you have a specific material you want to remove, such as baby food, formula or berries. Regardless of the culprit, the University recommends that you treat all stains as soon as possible to prevent them from setting.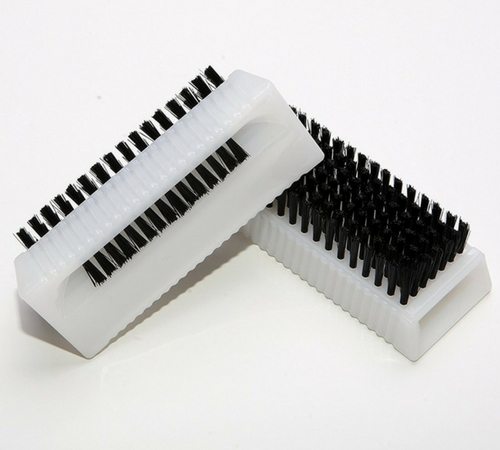 Scrub
Once you have soaked the item, you can use a scrub brush to remove stubborn stains. The surgical scrub brushes you use to wash your hands in the neonatal intensive care unit  (NICU) make great laundry brushes and are excellent for removing spit-up. If you have babies in the NICU, stock up on a few. 
Add baking soda
Adding baking soda to your regular detergent will help to remove funky smells from clothes. Baking soda can also help whiten white clothes and brighten colors. Arm & Hammer recommends adding ½ cup per wash.

Add white vinegar (but not with bleach or baking soda)
Proponents of white distilled vinegar claim it can brighten whites and colors, soften fabrics and reduce static cling and odors. The exact amount to add depends on the function, but most uses require about ¼ to ½ a cup.
**But do not use vinegar and bleach together, as they create a toxic gas when combined. Also, don't use baking soda and white vinegar in the same load, as they are less effective when combined.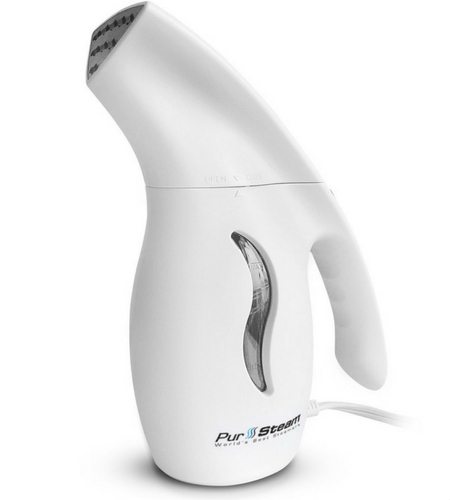 Don't iron
There's no need to iron kids' clothes because who cares if they have some wrinkles? They certainly don't. But if you or your significant other's clothes have wrinkles you want to remove, consider using a fabric steamer rather than an iron. Steamers – a tool of the trade used by many Hollywood wardrobe departments – are  great at removing wrinkles.
Try a laundry folder
Hate folding laundry? Then try a laundry folder board. The makers of these products claim they can save you time and result in neatly folded clothing. These boards are also a fun way to get older multiples to help you fold the laundry. There are separate folders for adult clothing and children's clothing, so consider which type you want before purchasing.
Delegate
Laundry is a great task to delegate to friends or family when they ask, "How can I help?" If you would rather they not touch your unmentionables, throw them in a delicate bag and remove it from the folding pile (delicate bags are also useful for some baby items, such as WubbaNubs and hats).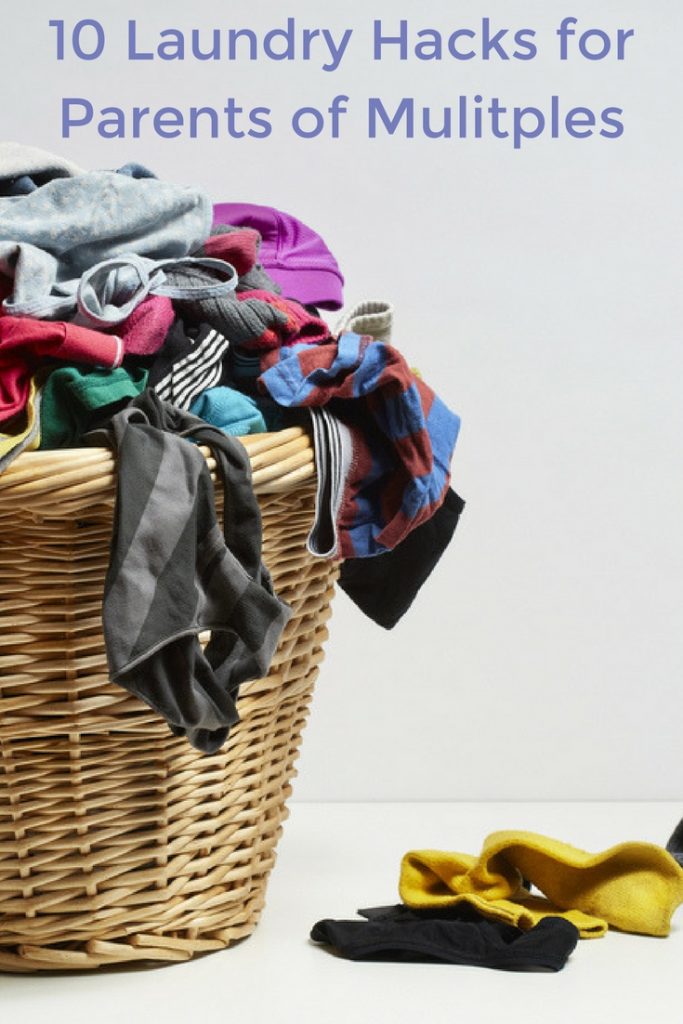 Get an extra laundry basket
Laundry baskets have more purposes than just laundry: they can be used in the bath, as toys or as a way to transport multiples from room to room. Consider purchasing an extra laundry basket for these purposes. An extra basket can also be used for overflow laundry if you haven't had a chance to put clothes away in a few days, which may be a regular occurrence given how hectic life with multiples can be.  
Shelley Walden is a freelance writer and mother of boy/girl twins who were born in 2016. She currently resides in New Mexico. Her work has appeared in Cricket magazine for kids, USA Today and eHow, among others. She can be reached via her website at shelleywalden.com.
---
Related Articles
---

Expecting twins? START HERE! Check out our ultimate list of the most important articles for expecting twins and managing your newborns!
---
The rate of twin births has risen 79 percent over the last three decades, and continues to increase. A mom of fraternal twins and a national guru on having two, Natalie Diaz launched Twiniversity, a supportive website with advice from the twin-trenches.
What to Do When You're Having Two is the definitive how-to guide to parenting twins, covering how to make a Birth Plan checklist, sticking to one sleep schedule, managing double-duty breastfeeding, stocking up on all the necessary gear, building one-on-one relationships with each child, and more.
Accessible and informative, What to Do When You're Having Two is the must-have manual for all parents of twins.
---
Whether you're a twin parent in the big city surrounded by scores of resources, or a triplet parent out in the country with no one around for miles — our multiples parenting forums are for YOU! Sign up for FREE and connect with people who are just like you — parents of multiples looking for advice, parenting tips, or even just people to chat with who will understand what you're going through. Our forums are open to people all over the world and we offer scads of specialty rooms to find others who are going through the exact same thing as you. Check it out today!
---

Twiniversity is the #1 source for parents of multiples and we are growing faster every day!
Find us all over the web: