One morning when our twins were newborns I went to reheat my coffee in the microwave. As I opened the door I found my lunch from the day before. A few days ago I couldn't find our umbrella. When I finally found it my husband asked me to remember to bring it in from the car. Got it. I carried our daughter into the house happily humming and dancing around with her while my husband got our son. He interrupted our dance to ask me what I was missing. I had no idea. Both kids were accounted for. My purse? Phone? Oh, the umbrella. At least every other day I can't find my phone while holding it or after just putting it down. I'm sure all parents have stories like this to share, especially parents of multiple. But these kind of incidents have been part of my life well before kids came into the picture mainly because I have been diagnosed with ADHD.
I grew up loving the Amelia Bedilia book series. Not just for the humor found in Amelia's tendency to take everything literally. I loved her because she made mistake after mistake, yet she overcame her flaws to endear herself to others. I was Amelia. My desk at school was never clean. My assignments were lost in the sea of drawings and imaginative stories I was working on. I fidgeted. I could never keep track of time. Somehow I passed my classes and made it to high school. No matter how hard I tried my grades were far from college scholarship worthy. My parents arranged for me to meet with a neurologist. I was formally diagnosed with ADHD. I tried medication, but ultimately decided it was not for me.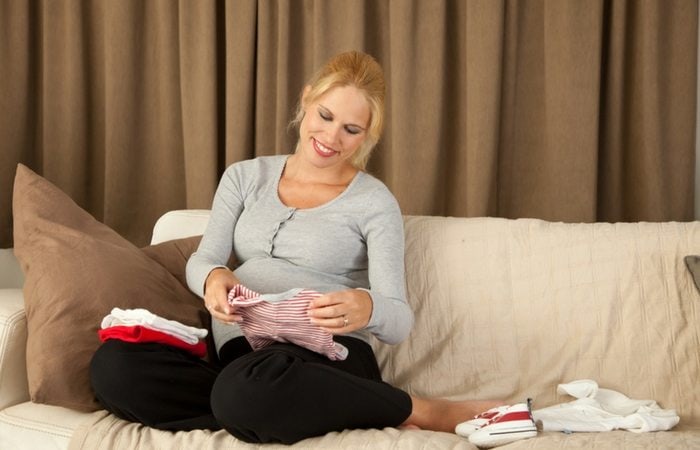 Through grad school, my first job, and ten years of teaching I learned to compensate. At times I began to think maybe I had outgrown my inattentive tendencies, until I found out I was having twins. I was overwhelmed by all the information and advice. Before I could finish one book about raising twins I would begin another. When the twins arrived, I scrambled around to clean pump parts, make bottles, and do my best to keep my babies alive each day. My attention difficulties and twin parenting did not mix. I had to rethink how to function from day to day.
If you're reading this thinking "that's me!" fight the temptation to self diagnose. Check with your doctor or a licensed mental health professional. You can read more about the symptoms and treatment of adult ADHD at the Mayo Clinic's resource page.
Here are my 10 tips for raising twins when you have ADHD
1. Set up adult routines
Twin parents know how important routines are for our little ones, but we often forget to set up routines for ourselves. I get ready for the day in the same order. I also have a specific way to wind down at the end of the day. I always prepare for the next day before going to bed. Routines help me remember what needs to get done when I get sidetracked (which is constantly).

2. Set up reminders, but don't overdo it
When I was a teacher I set reminders on my phone for everything. I had reminders to take attendance, student birthdays, events, PTA meetings, supplies I needed to get, etc. Want to know what I did with those reminders? I ignored them. I planned to look at them later. I was overdoing it. I love the ability to set reminders I will actually see, but I have to remember not to get over zealous. Prioritizing which reminders I really need helps me feel less overwhelmed.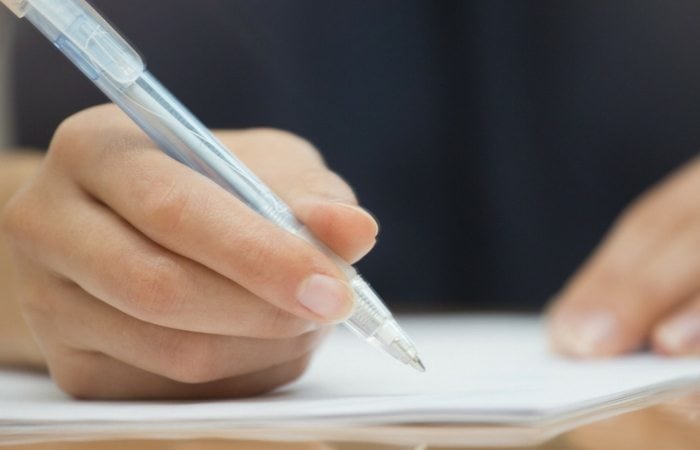 3. Make a daily top five to do list
A highly organized friend of mine looked at all my "to do" post it notes scattered around and laughed. She could see I was clearly struggling to prioritize my tasks for the day. She suggested consolidating my post its into one list of five "must get done or the earth will stop spinning" tasks. One list of five seems doable compared to ten post its I will likely misplace.
4. Write it down or it didn't happen
We have a white board on our refrigerator with a constantly updated grocery list. Any time we run out of something I add it to the board. I need to write it down right away or I will forget.
5. Find a "Yoda of organization"
Learn their ways. I have several friends who are naturally gifted at organization. I study their ways and copy their ideas or ask for advice.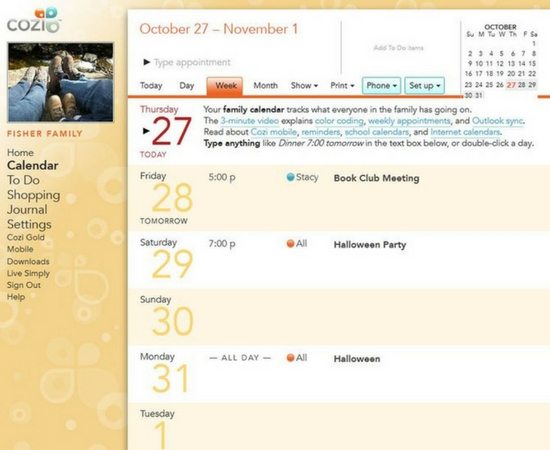 6. Set up a family calendar
Cozi is our family's favorite calendar app. My husband and I add appointments and important events to our shared calendar. I like that I can add an event as it is scheduled and it will automatically show up on my husband's calendar. There's no need to try to remember to tell him about it later.
7. Do what works for your family
Everyone has advice on parenting twins. I have learned to do what works best for our family. We've struggled to get our twins to nap and have received good advice that ended up not working for us. Other parents may have helpers or resources we do not. What works for one family will not always work for us.
8. De-stress
In stressful situations I get overwhelmed easily. Two fussy babies plus lack of self care results in all of us sobbing. I decided to begin waking up earlier to have some "me" time. It makes a difference in the way I respond to stress throughout the day.
9. Get help
I hate asking for help. I have a friend who is always ready and willing to babysit or help out if I need her. I know her sole ambition in life is not spending every weekend with my babies, but she isn't the type to offer without following through. Just knowing she is there helps me feel less isolated and alone.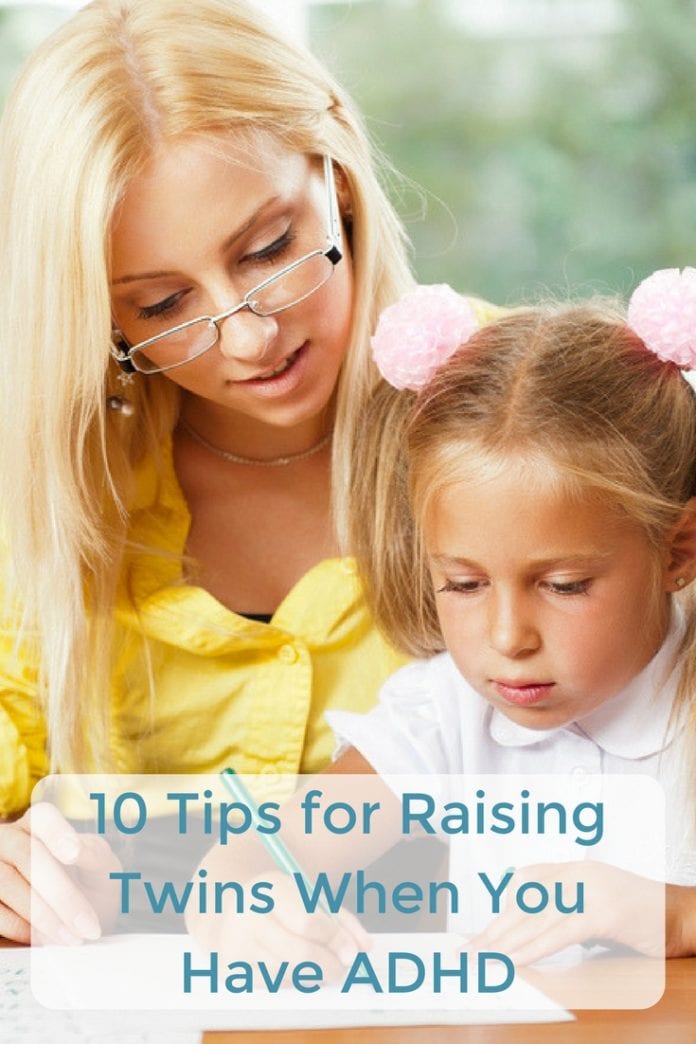 10. Embrace the perks
All my excess energy is just what my ten month olds need. Although it's depleted by the end of the day, it allows me to get on their level and have fun with them. That forgotten load of laundry waiting for me from days ago means I'm spending more time with my babies. That's all that really matters.
All content on this Web site, including medical opinion and any other health-related information, is for informational purposes only and should not be considered to be a specific diagnosis or treatment plan for any individual situation. Use of this site and the information contained herein does not create a doctor-patient relationship. Always seek the direct advice of your own doctor in connection with any questions or issues you may have regarding your own health or the health of others.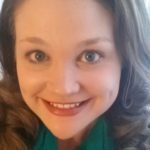 Melissa Titus taught Kindergarten and 2nd grade in the public school system for ten years. She is taking a break from the education field to begin her new adventure as a SAHM to her boy/girl twins born n July 2016. When she's not spending time with her husband or taking care of her twins, she loves to write, bake using her great grandmother's recipes, support others still in the midst of infertility, and explore the great outdoors while attempting to photograph it. You can follow her on Instagram, Twitter, and Pinterest.
---
Related Articles
---
Sign up for the Twiniversity Mailing List to be the first to hear about product giveaways, contests, and special offers exclusively for twins and higher order multiples!
---

Expecting twins? START HERE! Check out our ultimate list of the most important articles for expecting twins and managing your newborns!
---
The rate of twin births has risen 79 percent over the last three decades, and continues to increase. A mom of fraternal twins and a national guru on having two, Natalie Diaz launched Twiniversity, a supportive website with advice from the twin-trenches.
What to Do When You're Having Two is the definitive how-to guide to parenting twins, covering how to make a Birth Plan checklist, sticking to one sleep schedule, managing double-duty breastfeeding, stocking up on all the necessary gear, building one-on-one relationships with each child, and more.
Accessible and informative, What to Do When You're Having Two is the must-have manual for all parents of twins.
---
Whether you're a twin parent in the big city surrounded by scores of resources, or a triplet parent out in the country with no one around for miles — our multiples parenting forums are for YOU! Sign up for FREE and connect with people who are just like you — parents of multiples looking for advice, parenting tips, or even just people to chat with who will understand what you're going through. Our forums are open to people all over the world and we offer scads of specialty rooms to find others who are going through the exact same thing as you. Check it out today!
---

Twiniversity is the #1 source for parents of multiples and we are growing faster every day!
Find us all over the web: