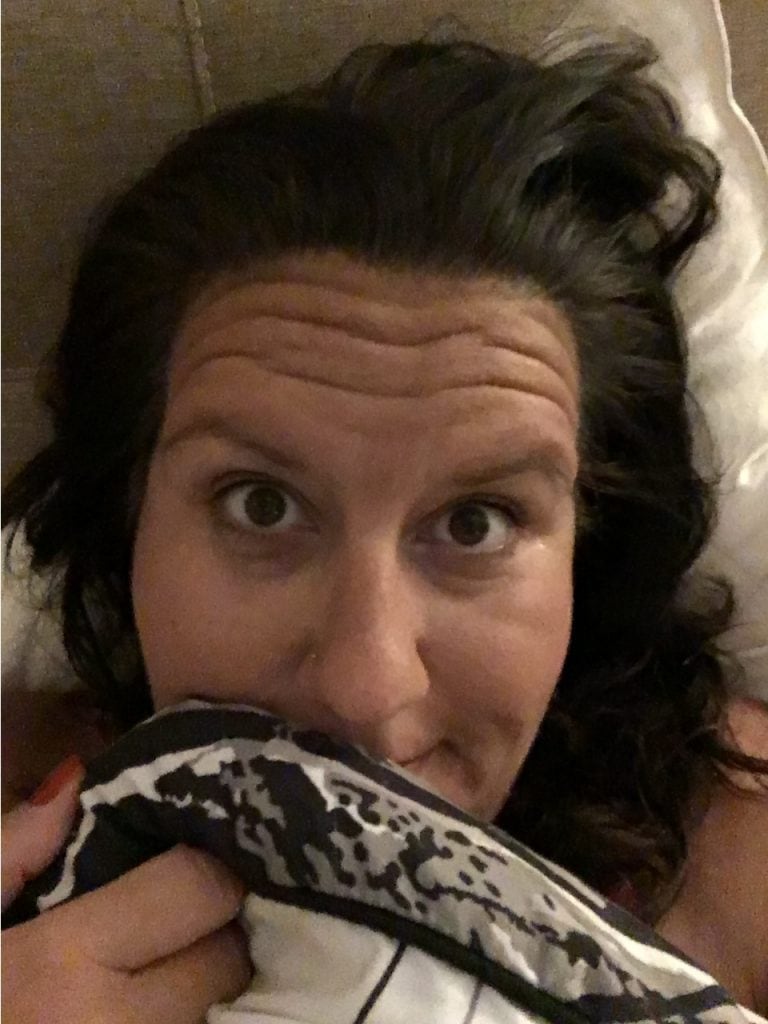 I stand up in the middle of the room and say "Hello, my name is Natalie Diaz, and I'm addicted to Amazon." The crowd replies "Hello, Natalie." And then, as my eyes scan around the room, fearful that I'm being judged, I see one person holding an Amazon Basics Toilet Tree Bag and another holding a Amazon Basics shockproof and waterproof outdoor speaker and then my eyes gaze to the front of the room and I read the nametag on the leader of the group and it reads…… ALEXA! 
I wake up in a cold sweat and sheer panic and scream "I'm missing Prime Day!" 
While this story is only SLIGHTLY exaggerated, I did wake up and jump online to see what Prime Day Deals await me. I've compiled some items that I think you MUST BUY, some BEST DEALS and I'll open the flood gates and show you what I bought (judgement free zone…ok gang!).  Also, please note that the links below include affiliate links and help support Twiniversity! Thanks gang! So let's do this!
WAIT! First you need to be a PRIME member! Here's your link for 30 days FREE prime!  Ok. Back to shopping.
MUST BUY! 
I'm addicted to my Alexa (aka Amazon Echo) that's true. I ask her things like "Alexa, what's the weather like today?" and "Alexa, tell me a recipe for muffuletta." and "Alexa, let's play Jeopardy." and "Alexa, remind me tomorrow to call the twins dentist." and "Alexa, order more Bounty Paper Towels." While my husband thinks it's a tad bit spooky, I FREAKING LOVE IT! #Alexaismyhomegirl I bought her last year on Prime Day so it's our ANNIVERSARY! While she didn't get me flowers, she's more helpful then some of my family members so I'll let it side. If you DO NOT have one in your house, GET ONE TODAY! She is 50% off!!!! You'll save $90 and pay ONLY $89.99

Don't mess around with this one! I've NEVER seen a deal like this. You get TWO (yes, a TWIN pack! Thank you Amazon.) of their NEW Fire HD 8 Kids Edition tablets WITH A YEAR OF FreeTime Unlimited APPS! You will save $110! Even if you put them away for the holiday, DO NOT MISS THIS ONE! As a self proclaimed amazon addict, I've never seen a deal like this. You can even choose your colors. This deal is going FAST! Don't wait even a second more.


There I said it, like it's a dirty word. I just used my InstaPot yesterday to make a pork roast, but I've made hundreds of dishes in it since I bought it back on Black Friday. I've made Buffalo Chicken Mac and Cheese by throwing in raw frozen chicken, boxed pasta, some Franks and bit of blue cheese dressing! Within MINUTES it was all cooked. I LOVE this pot and I want you to love it too. Just under $90 this will shave HOURS off your cooking time.
Don't miss these either!
Kindle – Up to 40% Off Kindle Unlimited
BEST DEALS
Melissa and Doug, Radio Flyer, Crayola, and more are up to 40% off! This Melissa and Doug Stamp A Scene is $11.99! Birthdays, back to school gifts (if they are having a hard time, this is a cheap way to make 'em smile)
Our kids need back to school shoes, no? Well save up to 50% off athletic and outdoor shoes!


Save up to 55% on some outstanding UnderArmour goodies!


There are a TON more items on sale today but these are the ones we DID NOT want you to miss like:
Skip Hop Zoo Toddler Kids Backpack, Unicorn, Girl, Multi, 12-inches
New Phones!
Ok, want to know what I bought? You promised not to judge me remember. Remember? Ok, here goes. This is what I bought last night (and maybe some items this morning).
I signed up for Amazon Music for three months for 99 cents!
I extended my Kindle Unlimited Membership for another TWO years (my hubby reads a book a week. This is WELL worth it for us).
I bought a SPORTSSTUFF 54-2025 Cantina Lounge Inflatable Pool and Beach Lounge
I bought a few Ever After High Dolls for Red. They were all under $10, one was even $3.99
I bought new headphones for myself.
….and I'm still shopping. I will ONLY buy Prime Deal specials and I'm fairly frugal. I'm on the hunt for a beach chair, some lightbulbs that work with my Amazon Echo, some new sheets for the kids, and MAYBE I might consider getting that treat thing for the dog.

So happy Prime Day and good luck!