Listen up gang! This Tuesday, August 22nd, from 12-1 pm Eastern we're having a Twitter party with Pampers! This party is all about the NEW and IMPROVED Pampers Rewards app. You can download the app here (on mobile only.)
The newly upgraded Pampers Rewards app has a redesigned scan feature that makes it so much easier to scan and record reward codes! And the new Rewards Catalog has so many more prizes from companies such as Shutterfly, Manhattan Toy, and Melissa & Doug. Earn 100 Rewards points for downloading the app and 50 points for your first code scanned.

We'll be giving away tons of Pampers diapers and wipes, plus copies of Nat's book and online expecting twins classes, and all you have to do is tweet answers to our questions for your chance to win!
And this party isn't just for multiples families — feel free to invite anyone who's expecting or already has little ones. Anyone who's a fan of Pampers (or who isn't a fan YET, but SHOULD be!) is welcome to join us for an hour full of fun, great information, parenting tips, and prizes!
Make sure to download the app before the party starts, scan your Pampers rewards codes, and take a screenshot of your points! This will come in handy during the party…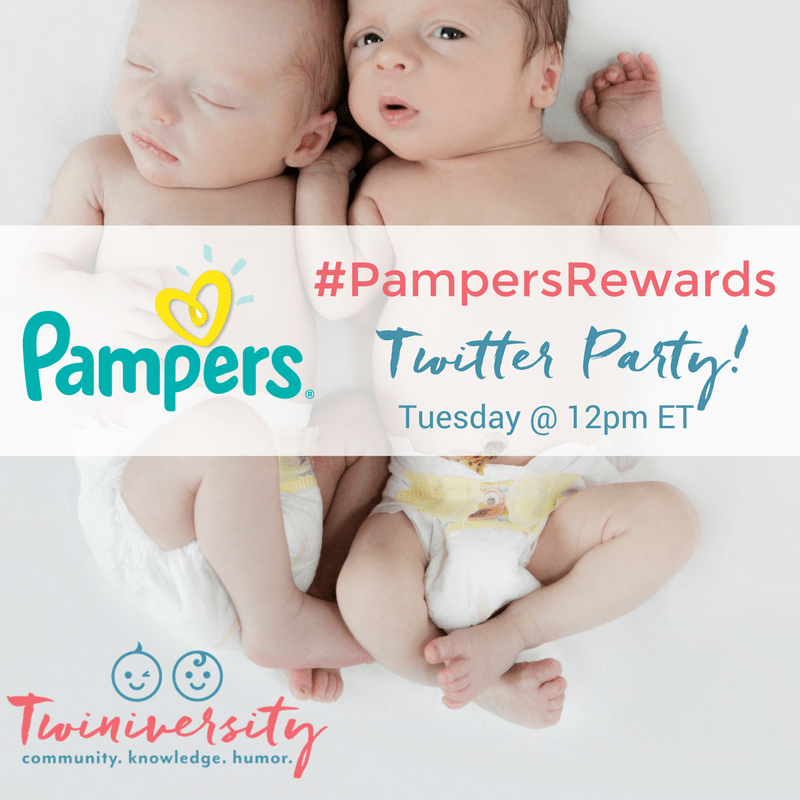 ---
#PampersRewards Twitter Party Details
When? Tuesday, August 22nd from 12pm-1pm Eastern. Only an hour! Be there or be square, folks!
Where? Twiniversity's Twitter Page. You need to follow us for the chance to win some free swag!
BEFORE OUR PARTY:
1. You need to sign up for your own Twitter account if you don't already have one.
2. Make sure to follow Twiniversity to become a fan before the party starts.
3. Visit our Twitter page at 12 pm EST on August 22nd and get ready to party!
DURING THE PARTY:
1. We're going to be posting questions, and you need to tweet us your answers to participate!
2. Make sure to include the hashtag #PampersRewards in EVERY tweet. The hashtag is KEY to participating the party! If you don't use the hashtag, we can't see your tweets.
3. Refresh often so you don't miss our tweets!
4. We will pick winners for each prize at random and start a new tweet for the next prize to be given away.
5. Have fun, participate and relax. This will be fun and fast-paced!
No need to dress up! This is the only party where yoga pants are ENCOURAGED! See you then!!!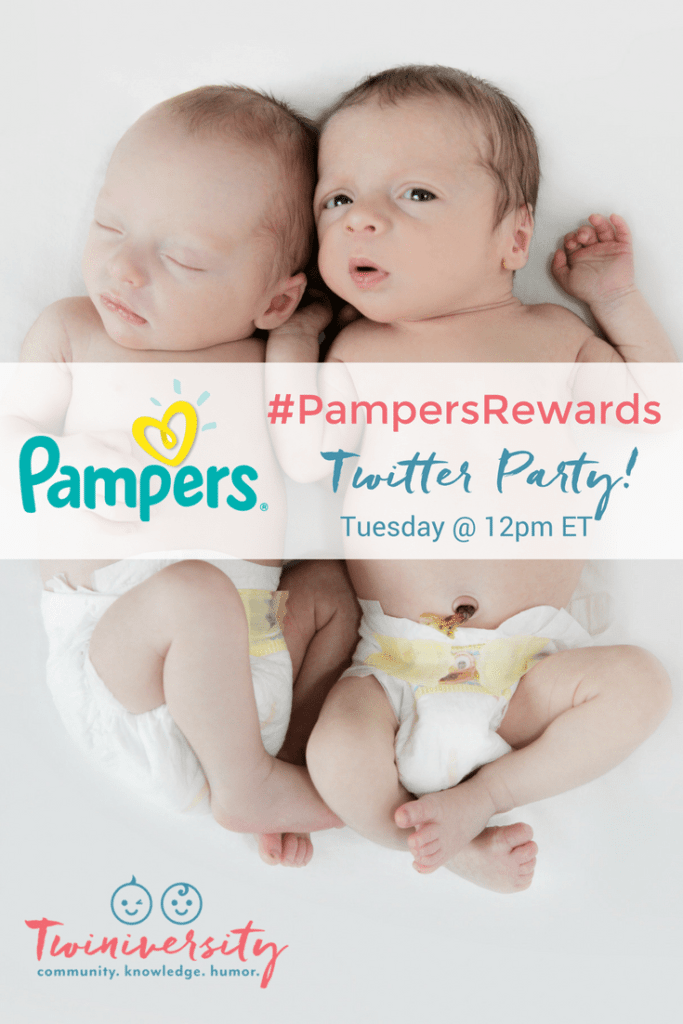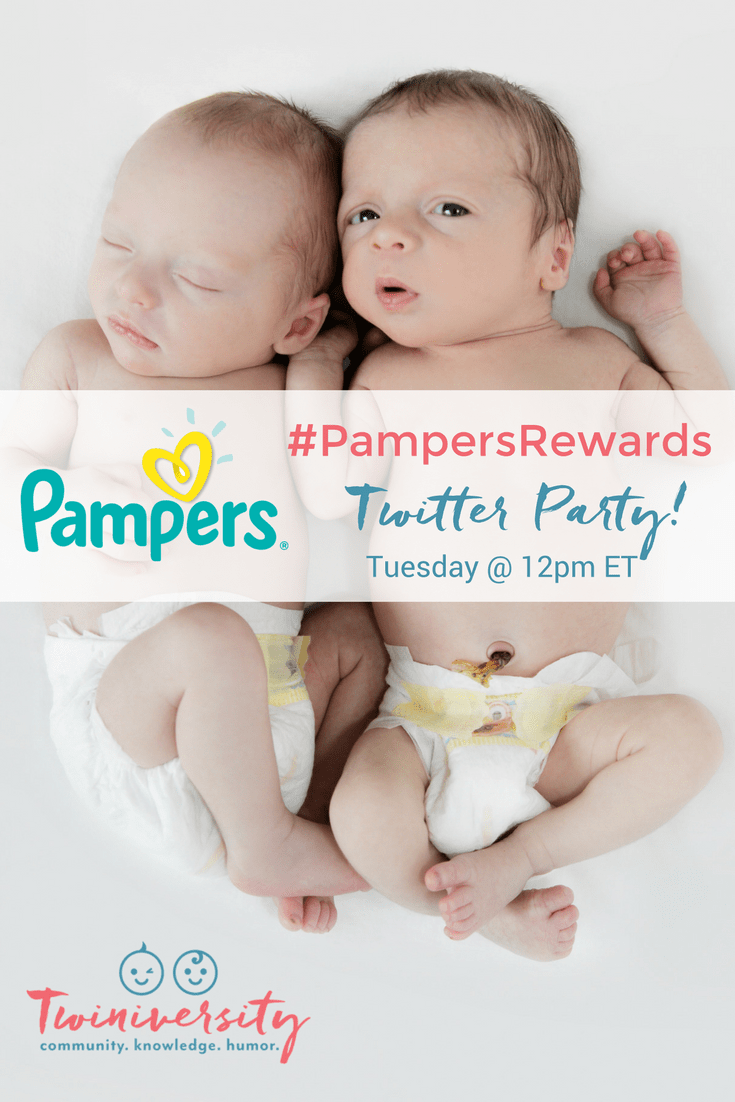 ---
---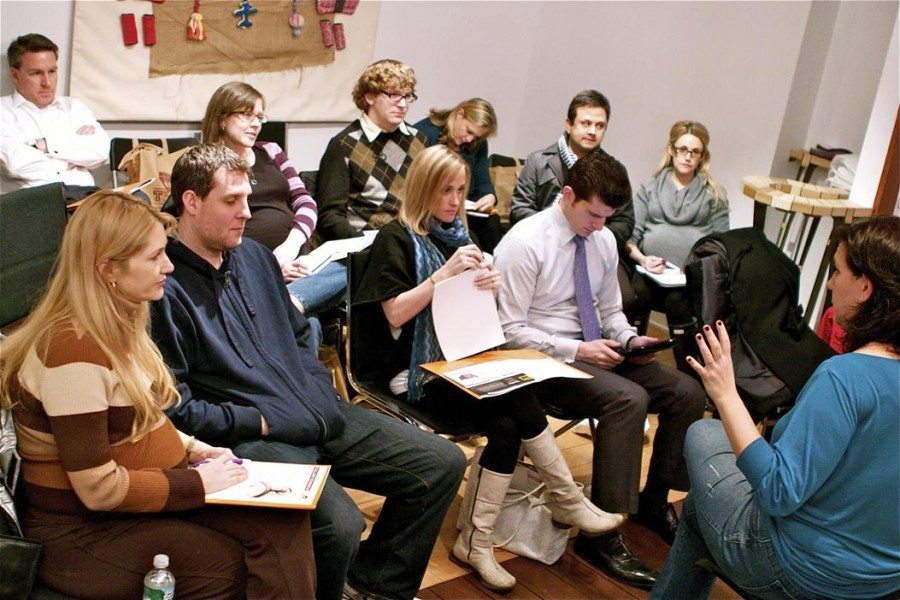 Click here for info on our expecting and new twin parent classes in New York City, Chicago, and online!