The first day of school is almost here and we at Twiniversity want to make sure you have the perfect bookbag for back to school.
When looking for backpacks for school, make sure that you pay close attention to the size of the bag (opt for a larger size than you think your kid will need), if it has a water bottle holder (or two, even better), and if there's a matching lunchbox to go with it.
Other helpful features are an extra pouch on the front and a strong zipper pull. Your child's book bag will go through a LOT in one school year and you need to make sure it can hold up for 9 months!
Whether you are looking for big backpacks for school, bookbags on sale, or high school backpacks, we've got you covered. Here are the Twiniversity best school backpacks picked just for your twinnies.
Best School Backpacks for Back to School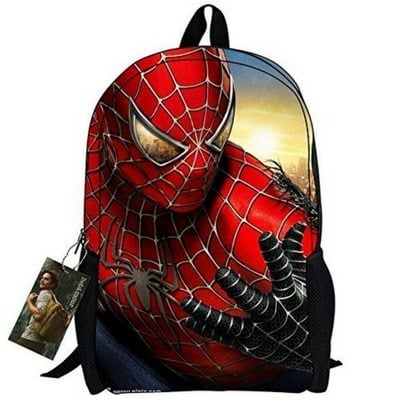 Bebamour Spiderman Backpack – If your kids love Spiderman this is the backpack for you. It's graphics are high-quality and the material is durable. Your little one will feel like they have Spidey-senses walking into school on their first day with this awesome school backpacks.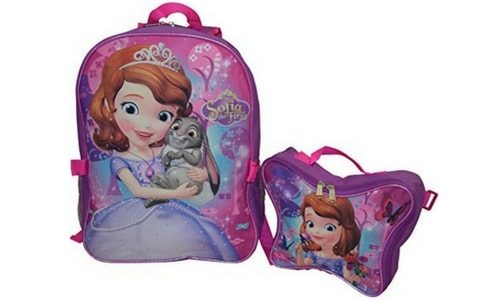 Disney Princess Sofia Backpack – If your twinnies are more of Sofia the First fans get this backpack. There is plenty of room on the inside for papers, school work, and projects AND it comes with a detachable matching lunchbox. Your kids will be set for school and lunchtime with this super cute school backpacks!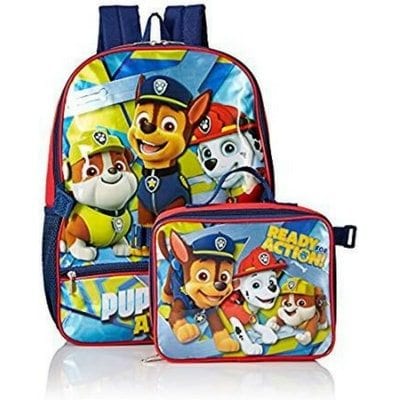 Nickelodeon Paw Patrol Backpack – If your twinnies are obsessed with Chase, Marshall and Rubble, this is the backpack for them. They'll feel like they are part of a mission, protecting their community when wearing this backpack! It also comes with a matching lunch box and will no doubt be the talk of the cafeteria with this school backpacks.

High School Backpacks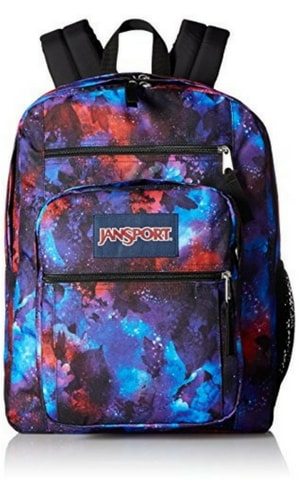 JanSport Big Student Backpack – These classic backpacks are a favorite whether you're in kindergarten or high school. They are very durable, can hold heavy loads if needed and have multiple compartments to hold all of your school supplies. This is a MomSquad favorite as well for school backpacks.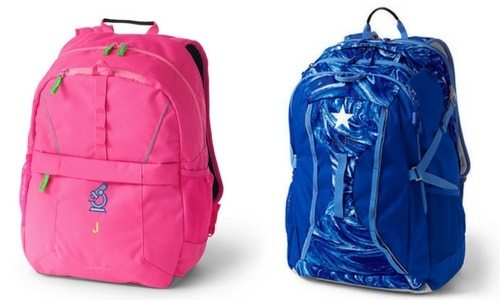 Land's End School Uniform Classmate TechPack XL Backpack and Land's End School Uniform ClassMate Medium Backpack – Although these backpacks are a bit more expensive, they are hands down worth the price. The Lands' End guarantee has always been an unconditional one. It reads: "If you're not satisfied with any item, simply return it to us at any time for an exchange or refund of its purchase price." They mean every word of it. Whatever. Whenever. Always. Last year, Twiniversity's founder, Natalie Diaz, exchanged her son's backpack because the strap broke in JUNE, after using it all school year. She had anticipated on keeping it another year and Land's End exchanged it, no questions asked, for a new school backpacks.

Backpacks for School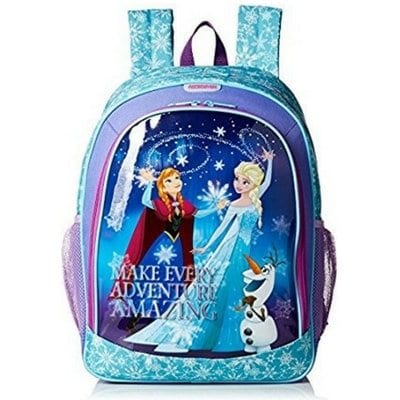 American Tourister Disney Frozen Children's Backpack – Made by one of the largest luggage company's, this backpack is durable and lots of room and extra storage pockets. Definitely a hit school backpacks for Frozen lovers of all ages!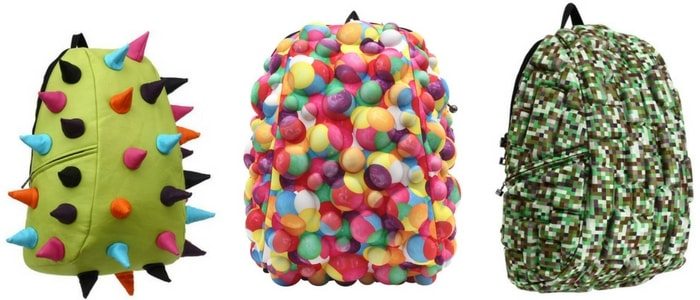 Madpax Don't Burst My Bubble Half Backpack – Are your kids starting a new school? Are they shy and maybe need a conversation starter? Want something totally unique? With these fun backpacks they are guaranteed to ease into their new surrounding quickly.
If your twinnies are Minecraft fans check out the Madpax Predator Surfaces Fullpack. Or maybe they prefer dinosaurs, check out the MadPax Lime Green Spiked Rex Backpack, this one even has a sleeve for a laptop! There are a variety of sizes and styles perfect for all ages and needs.

Now pack those backpacks and have a great school year!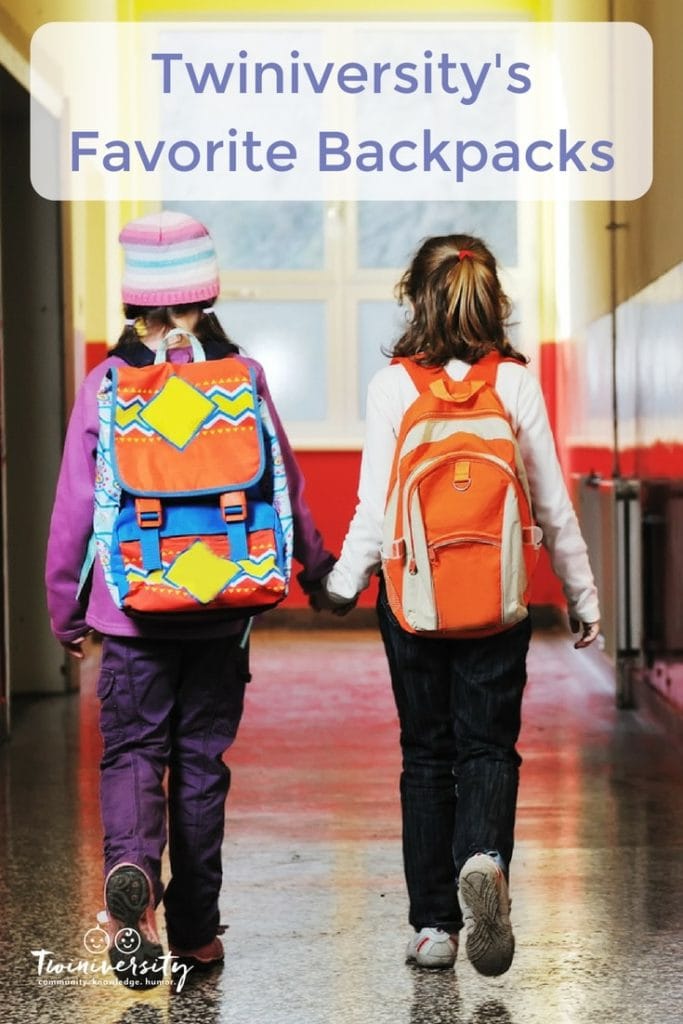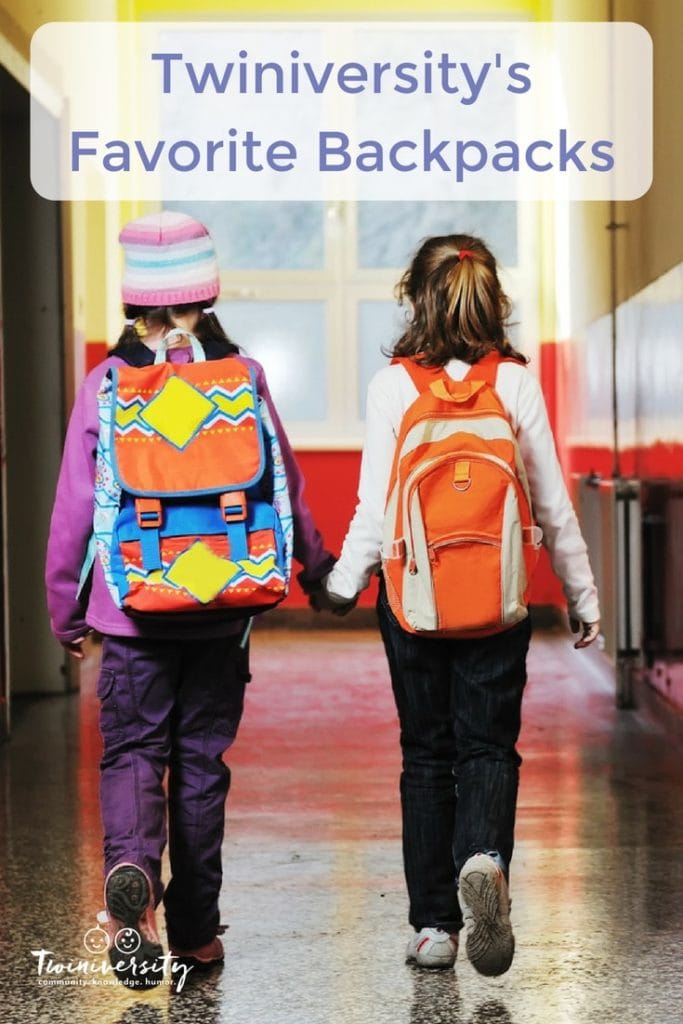 ---
Related Articles
11 Must Have Supplies For A Road Trip With Twins
Traditions For The First Day of School
5 Tips for Back to School Prep
girl bag school toddler backpacks boy womens backpack for school school backpacks walmart bookbags for college jansport backpack walmart school backpacks amazon teenage girl backpacks nike school backpacks school backpacks for boys