I breastfed my first child seven years ago. I remember it very clearly because despite taking a prenatal breastfeeding class, I was completely clueless. For some reason, my son just wasn't latching. The nurse took one look at me and ran to get a nipple shield. Ugh, that damn nipple shield. That was the beginning of my love/hate relationship with breastfeeding.
Mothers are supposed to want to breastfeed their babies, right? I mean, that's the primary reason we have boobs. And we've had them from the very beginning, before there were baby bottles, breast pumps, formula and those semi-crunchy fruit-flavored snack puffs that always covered my kid's car seats. If breastfeeding is so natural, why is there all this pressure surrounding it? And why is it the source of mom-shaming so many so-called "mommy wars"?
Honestly, I've been on both sides of this issue. Originally, I was a staunch breastfeeding advocate confidently claiming "breast is best" and doing everything in my power to avoid the "F" Word, more commonly known as "formula". But, ironically, when I felt this way, I wasn't very "successful" at breastfeeding. Perhaps because I put too much pressure on myself. At the time, I had just launched a new podcast on breastfeeding called The Boob Group. Each episode focused on a different breastfeeding topic, and we invited lactation experts and breastfeeding moms to come on the show and share their experience. We were encouraging moms to breastfeed in a judgment-free environment, and that's a good thing. But I still felt this intense pressure to be some sort of breastfeeding whiz at home, and I wasn't. I nursed my first son for a few months and supplemented with formula the entire time. I eventually had enough of nipple shields and swearing at breast pumps and gave up at four months. With my second son, we made it to seven months, but we still used formula and I eventually threw that God-forsaken pump in the trash.
I was heartbroken. I felt guilty. I thought I had failed, twice. Breastfeeding was this perfectly natural experience uniting mothers with their babies for generations, and I just couldn't get it right.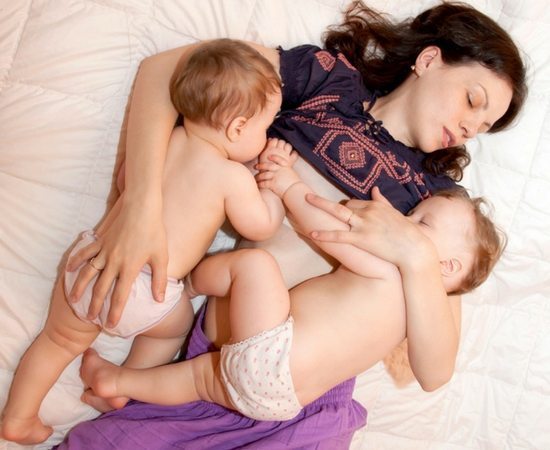 It wasn't until I gave birth to my twins, that I completely let go of all the criticism swirling around in my head. I was still determined to breastfeed, but this time it was on my terms. There were no rules. We were going with the flow. I would breastfeed my girls as often and for as long as they wanted, and I couldn't care less what the American Academy of Pediatrics or any other professional said about what breastfeeding my twins should and shouldn't be. This time, I was going with my gut.
So when my newborn babies woke up every three hours (even in the middle of the night), I would grab my favorite twin breastfeeding pillow and tandem nurse them, because that's what my gut told me to do. When my girls were learning to walk, and they'd fall down and hurt themselves, I would pick them up and nurse them, because that's what my gut told me to do. And when they turned three years old and decided they didn't want to breastfeed anymore, we stopped. Why? Because that's what my gut told me do.
When I was breastfeeding my first two kids, all I could think about was making it to the one year mark. I probably would have done backflips had it actually happened, which is pretty amazing because I can't do a backflip. And if you had told me I was going to tandem breastfeed twins for three years, the reaction probably would have been similar to someone finding out they won the lottery. Because in my mind, successful breastfeeding mothers were somehow better. After all, that's what's implied when you hear breast milk referred to as the "gold standard", or suggesting it's somehow best for your baby.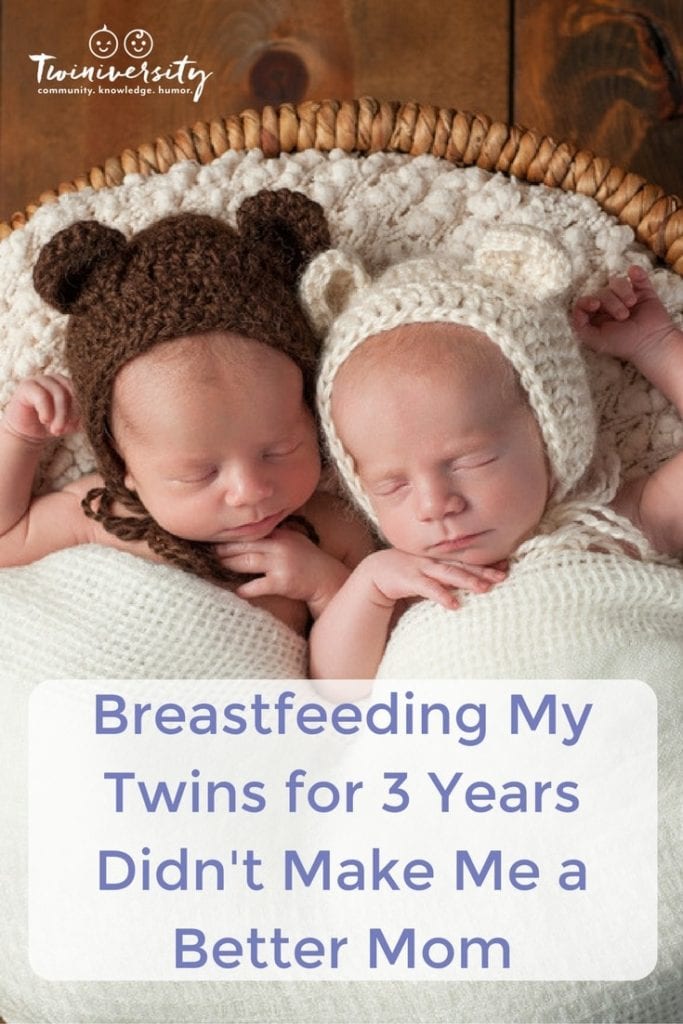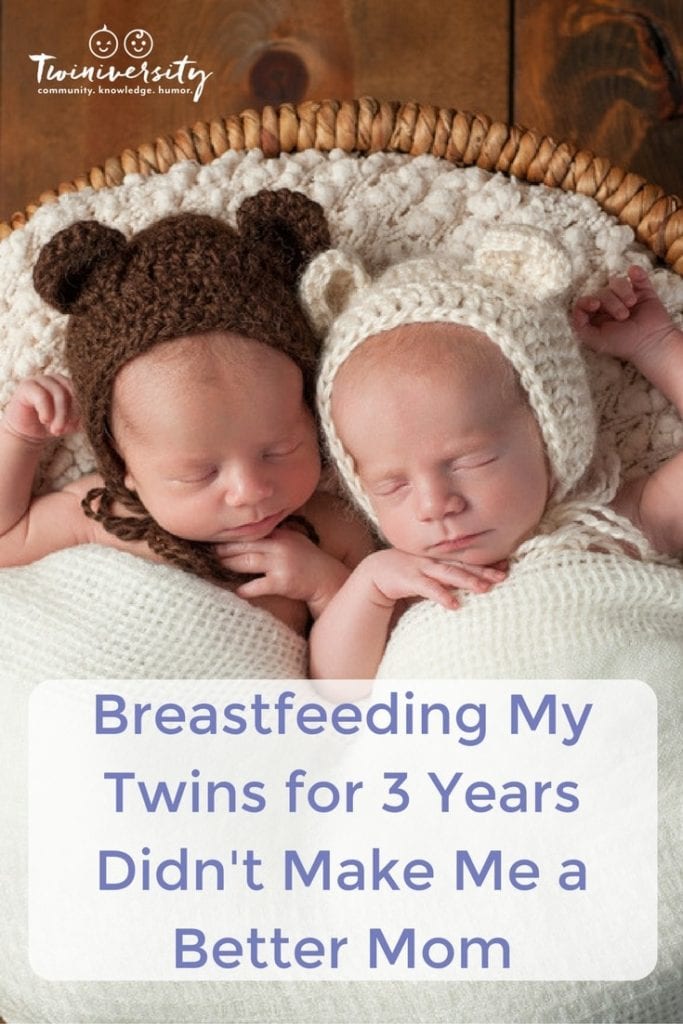 But, here's the truth. Breastfeeding my twins didn't make me a better mom. It's not like the breastfeeding fairy magically appears at the one year mark and uses her special lactation wand to bless you. In fact, reaching that milestone with my twins really didn't matter because that wasn't my goal. I was simply doing what came natural to me. And if anything, I'm actually really mad at myself for letting other people dictate what a successful breastfeeding relationship looked like, because it has nothing to do with how long you breastfeed.
What matters is you're honest with yourself and you do what's best for you and your baby, even if it means not breastfeeding at all. Making those tough decisions, even when they're not socially acceptable, is what truly defines a "good" mom.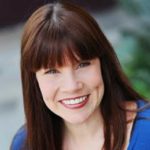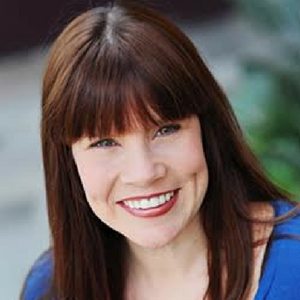 Sunny Gault has been obsessed with twins since childhood. Despite having no family history, she told her mom she was going to have twins, and 25 years later she gave birth to identical girls. She is also a wife and proud mama of two older singleton boys. Sunny's fascination with her own twins lead her to create the podcast Twin Talks, produced by her company, New Mommy Media.
---
Related Articles
Breastfeeding Guilt: One Twin Mom's Story
10 Twin Mom Confessions You Probably Understand, But Won't Admit