Hey moms and dads, listen up! We've got a great article for you today about the importance of imaginative play and a Schleich dinosaur toys review, plus a Schleich giveaway! One family will win a set of three dinosaur toys from Schleich.
THIS CONTEST IS CLOSED
This is a sponsored post. All opinions are my own.
You can buy my kids all the gizmos and gadgets in the world, but nothing makes their eyes light up more than using their imaginations. I can see it whenever they slip on a favorite play costume or gather up their figurines to play out a story on the rug. Their imaginations thrive with the simplest of accessories; a pirate's hat, a doctor's case, or — in this case — some dinosaur toys from Schleich.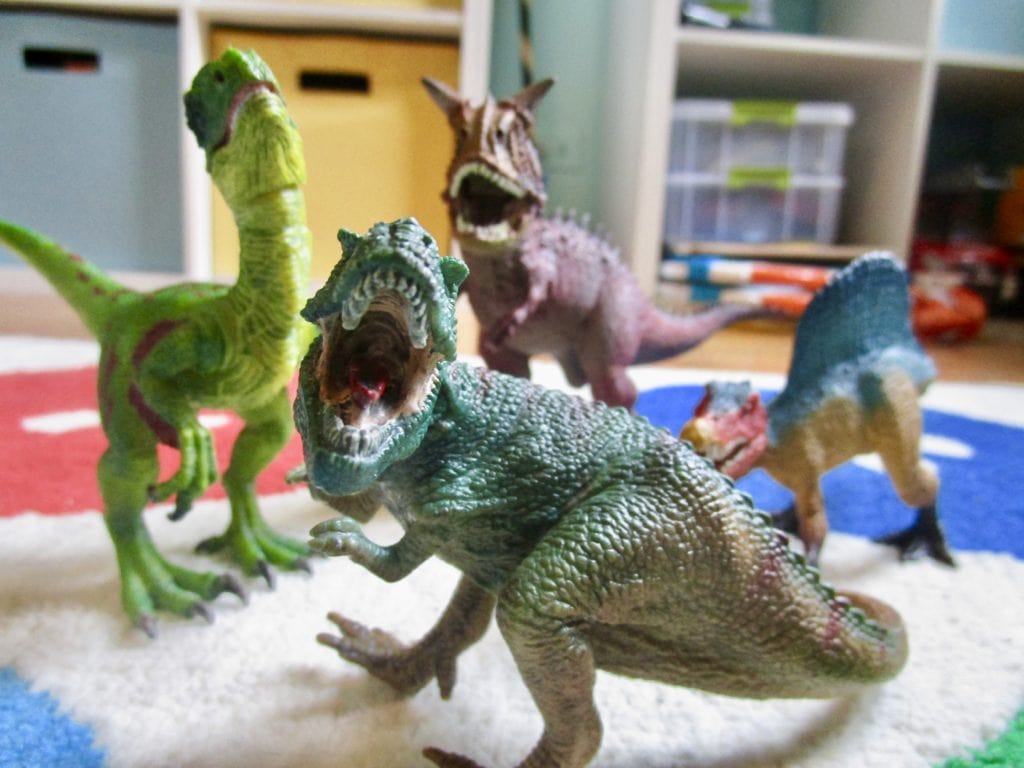 Mix two 5-year-old boys and a box of new dinosaur toys and you're pretty much guaranteed a good time. But Schleich really went the extra mile in designing their dinosaur toys and it's apparent from the moment you open the box. The detail that goes into each toy design is very specific and realistic. It feels like you're playing with miniaturized versions of dinosaur models that you'd see on display at your local natural history museum. You can tell the features on each toy were carefully researched and well thought out. Every spike, every tooth, every claw is specific in detail and true to the science we know today. You don't see that very often from most toy companies.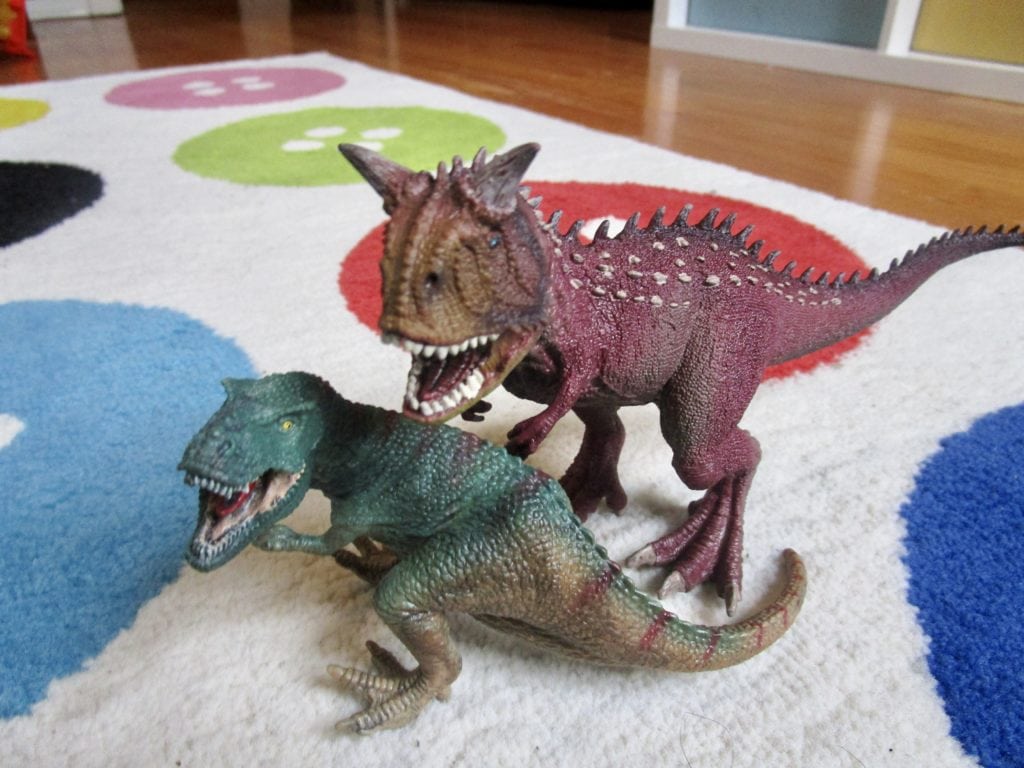 I mean, just look at these guys! It's like being transported into Jurassic Park! My boys were lost in their imaginations playing with these dinosaur toys. I would expect nothing less from Schleich. All of their toys are designed to be true to life with high attention to detail. The colors are beautiful and vibrant, really making them stand out. I also love that they make specific dinosaurs that are very hard to find in toy form. It's pretty easy to find a Tyrannosaurus Rex in any toy store, but what if you're looking for a Spinosaurus, a Utahraptor, or a Dunkleosteus? I mean, it's really hard to find a good Dunkleosteus these days, and Schleich really came through!
It's really important to me that my boys have plenty of opportunity to express themselves through creative, imaginative play that's open-ended and allows them to start and end their stories on their own terms. Open-ended play fosters creativity and intelligence by allowing your child to be a creator as well as a problem-solver. If we offer our kids only closed-ended toys (such as tablet games, board games, and toys with a clearly defined end point) not only are we teaching our children to think inside the box as a rule, but we may end up with kids who frequently complain about how bored they are. Instead of teaching children how they should play and what the specific functions are of objects, toys, and games, we can allow them to decide for themselves.
I am certain that the Schleich dinosaur toys will be a part of our daily play routine for years to come. If you have some dino-lovers in your family you MUST check out Schleich's full line of dinosaur toys. They are sure to be a HIT this holiday season — they already ARE in my house!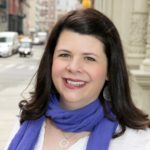 Julie Burt Nichols is Twiniversity's "Wizard Behind the Curtain", serving as Editor-in-Chief of Twiniversity.com, Account Manager, and Instructor for Chicago Twiniversity classes. Julie is a full-time working mother to twin boys, born on Halloween. She loves serving as a resource and support for new parents, soon-to-be parents, and we-want-desperately-to-be parents. Julie is proud to be a certified child passenger safety technician, and the Twiniversity Resident Songstress/Jingle Writer.
---
Related Articles
15 Awesome Toys to Encourage Independent Play
THIS CONTEST IS CLOSED
Sweepstakes Terms & Conditions
Founded over 80 years ago, Schleich is one of Germany's largest toy manufacturers and a leading international provider of realistic and hand-painted playsets and toy figurines. The design of the Schleich figurines and play worlds sets, the manufacturing of the production tools, and all quality and safety checks are carried out in Germany.
Follow Schleich at their website and on social media:
https://www.facebook.com/SchleichOfficial
https://twitter.com/SchleichTweets/ https://www.pinterest.com/schleichpins/ https://www.instagram.com/schleichofficial/