Hey gang, listen up. We've got a great article on 5 tips to get your twins on a schedule, plus an awesome giveaway from Dr. Brown's! One lucky family will win a fantastic Dr. Brown's Prize Package!
THIS CONTEST IS CLOSED
The Dr. Brown's Prize Package includes: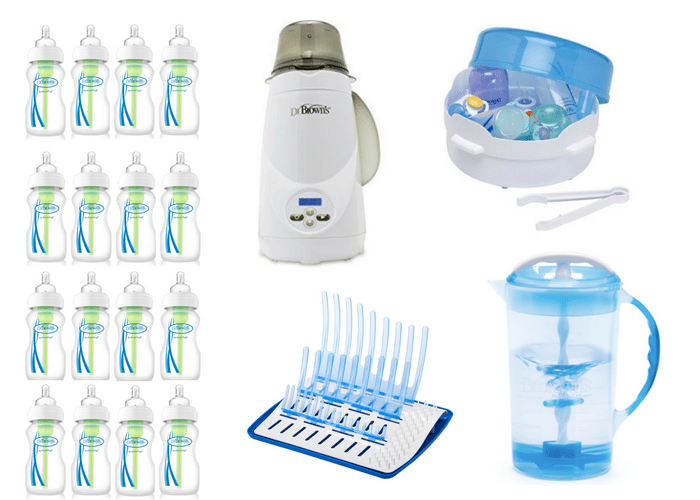 Dr. Brown's Options Wide-Neck bottles are the perfect way to get started with feeding your newborn twins. We LOVE the Options bottles from Dr. Brown's, which allow you to use the bottles with OR without the venting system. GENIUS! So when your babies get older and they aren't gassy anymore, you can remove the vent and there's suddenly a lot fewer parts to clean. The wide-neck Options bottles are also a great transition bottle from breastfeeding to bottle feeding, as the wide nipple more closely resembles mother's breast.
---
5 Tips to Get Your Twins on A Schedule
Getting your twins on a feeding and sleeping schedule will take a lot of time and effort, but it is well worth it! Having a schedule will give you a solid plan of what to expect throughout the day with your twins, and it will allow you to have breaks to get some much needed rest. Taking care of twins is exhausting and you need to get your rest where you can! Now a schedule will not happen overnight. It will take a lot of a patience, consistency, and time to get a schedule solidified, but these 5 tips will give you a great start!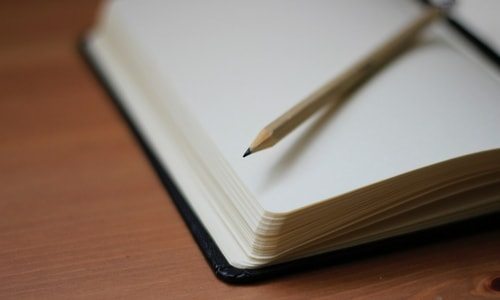 1. Keep a log
A log is a very helpful tool for all caretakers (parents, nanny, grandma, etc.) to keep track of times of feedings, diaper changes, and sleep in one handy-dandy notebook. Anyone helping with the babies will be able to see exactly when the next feeding should happen and how much they should be offered at the next feeding. A log will also allow you to look back to see if there were any physical changes with your twins if something were to arise, such as sickness or feeding problems.
2. Wake them together
When your twins are very young and under doctor's orders to stay on a 3-hour feeding schedule, both twins will need to be woken up to eat at the same time. This way you will ensure they are getting the critical nutrition they need to grow and they will continue to be on the same schedule. Even after your doctor says it's OK to take them off the strict feeding schedule, when one twin wakes up to feed you should wake up the other twin. Feeding them separately will lead to them getting on opposite schedules, which means you'll rarely get a break.
3. Stay ahead of the game
Be prepared prior to feeding time with all the necessary supplies. If you want the feeding to start at 9:00am, you should start getting ready around 8:45am. Change diapers, prep bottles, get burb cloths or bibs ready so you can sit down and start the feeding right at 9:00am and stay on schedule.
4. Practice feeding them together (aka tandem feeding)
It is difficult to tandem bottle-feed newborn twins because they have very weak necks, which causes their heads to flop around. To get around this, place your twins in separate bouncers or car seats and prop up their heads with rolled up receiving blankets behind their necks. Sit on the floor against the couch and place a bouncer on each side of you and start the feeding, holding one bottle in each hand. It will take time for them to get the hang of it, but it will still save you time over feeding each baby individually. Once they are older and have more neck strength this will get a lot easier, and eventually they will hold their own bottles (someday!)
5. Keep at it
It will take many weeks, or even months, to iron out a schedule, but it will be well worth it in the long run. Just remember there is only one of you and two of them. Someone will always be crying….it might even be you! Keep your chin up and know that all your hard work will pay off when they take great naps and start sleeping through the night! Yes, it will happen! Children thrive on routine and consistency and the sooner you can get them on a routine the better.
---
Related Articles
5 Tips For Bottle Feeding Twins Alone
Why I Chose Not to Feed My Twins On A Schedule
Small Steps For Successful Sleep Routines
---
THIS CONTEST IS CLOSED
Sweepstakes Terms & Conditions