Hey folks, listen up! We're giving away a super fun Peter Rabbit sticker activity book to celebrate the release of the new Sony Pictures film, PETER RABBIT, in theaters February 9th! Scroll below to enter!
---
Sony Pictures presents the new feature film PETER RABBIT, an adaptation of Beatrix Potter's classic tale of a rebellious rabbit trying to sneak into a farmer's vegetable garden, in theaters February 9th, 2018. Starring James Cordon (as the voice of Peter) and Rose Byrne, PETER RABBIT is sure to be a hit that the whole family can enjoy together.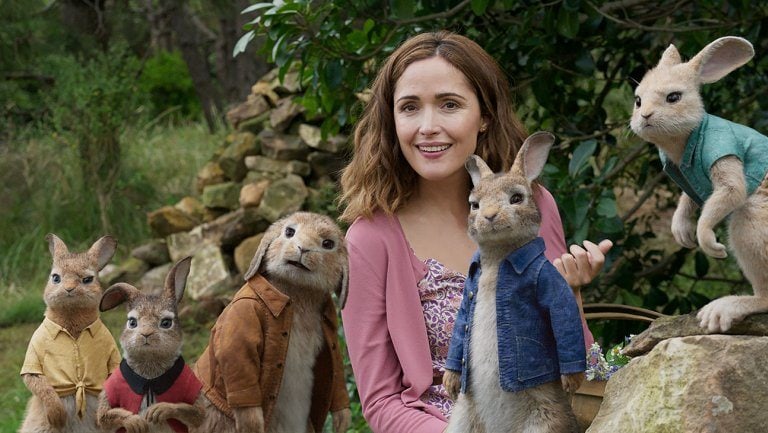 Peter Rabbit, the mischievous and adventurous hero who has captivated generations of readers, now takes on the starring role of his own irreverent, contemporary comedy with attitude. In the film, Peter's feud with Mr. McGregor (Domhnall Gleeson) escalates to greater heights than ever before as they rival for the affections of the warm-hearted animal lover who lives next door (Rose Byrne). James Corden voices the character of Peter with playful spirit and wild charm, with Margot Robbie, Elizabeth Debicki, and Daisy Ridley performing the voice roles of the triplets, Flopsy, Mopsy, and Cottontail.
For more info, visit the Peter Rabbit movie website!
Rated PG, 1 hour 33 min in length
---

The rate of twin births has risen 79 percent over the last three decades, and continues to increase. A mom of fraternal twins and a national guru on having two, Natalie Diaz launched Twiniversity, a supportive website with advice from the twin-trenches.
What to Do When You're Having Two is the definitive how-to guide to parenting twins, covering how to make a Birth Plan checklist, sticking to one sleep schedule, managing double-duty breastfeeding, stocking up on all the necessary gear, building one-on-one relationships with each child, and more.
Accessible and informative, What to Do When You're Having Two is the must-have manual for all parents of twins.