Spring has arrived! It is time for you to recover your home from the chaos. Over time, piles of clutter and dirt have accumulated. Now it is time to begin spring cleaning but… who has the time? As a parent of multiples, time is precious. But by cleaning in short chunks, spring cleaning no longer has to be overwhelming. You can complete your spring cleaning throughout the month to minimize stress and maximize your efficiency.
If you are ready to kick off your spring cleaning, try these simple steps:
1. Keep Up With Your Daily Chores
As important as it jumpstarts your spring cleaning, don't let your daily responsibilities slip by the wayside. As laundry and dishes pile up, you are creating a larger task to deal with in the long run. My daily chores include making the beds, sweeping the floors, one load of dishes, and one load of laundry. In addition, I focus on one room of the house every day. So on Monday, I focus on the bedroom. I pick up clothes that did not make it into the laundry basket…(thanks to my fiancé). I wipe down the windows and mirrors if they need it and vacuum. On Tuesday, I do my daily chores and I focus on the nursery/children's bedroom. So Monday through Friday I focus on each room of the house and on Saturday and Sunday I direct my attention to spring cleaning tasks.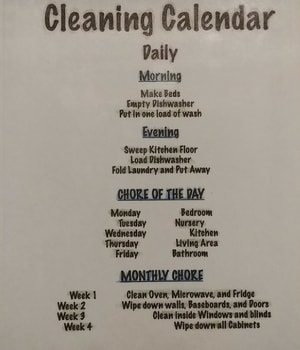 2. Choose Which Projects To Prioritize This Spring
Set your goals and determine which projects you would like to get done this spring.
Does your home need a good deep clean?

Do you need to focus on organization?

Do you need to declutter and downsize?

Do you need to work on it all?
After setting your goals, determine the key tasks you would like to accomplish this spring. For example, my home needs a good deep cleaning. So I have broken it down into several smaller tasks:
Clean the oven, fridge, and microwave

Wipe down walls, cupboards, baseboards, and doors

Clean windows and blinds inside and out

Wash the carpets and steam clean the hardwood floors
This way I can focus on each task for short chunks at a time within in my busy schedule.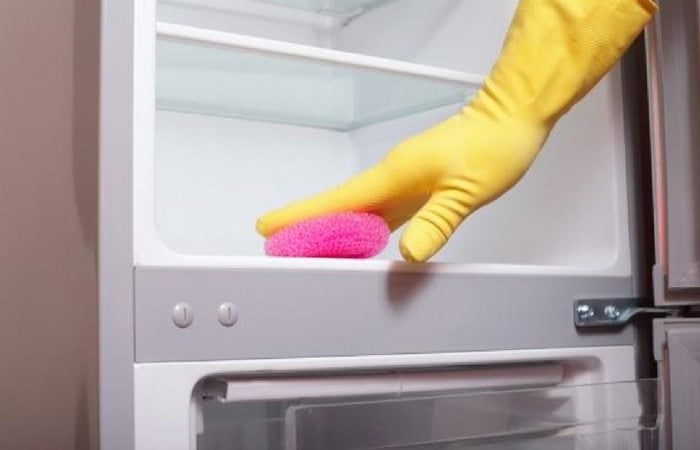 3. Focus on one project per weekend
By narrowing down your large spring cleaning projects into simple chores, it is easier to fit them into your busy schedule. Since there are four weekends in a month, you can separate one large spring cleaning project into four smaller sets of chores. This way you can start by directing your attention to one set of chores each weekend.
For example, the first weekend I will clean the oven, fridge, and microwave. The next weekend I will wipe down walls, cupboards, baseboards, and doors. Make a list of these tasks and check them off as you complete them. This type of directed cleaning will maximize your efficiency and productivity because you are focused on the task at hand and you are using your energy to its fullest potential.
4. Reward Yourself When Your List is Complete
Try setting up a nice reward for yourself when you complete your list. That way you have something to look forward to when the job is done. Whether it's seeing a movie, getting a manicure, or purchasing a new piece of home decor, use it as motivation to complete the task. After a job well done, sit back and admire all that you accomplished. Take a moment to feel proud of yourself and appreciate your newly cleaned space.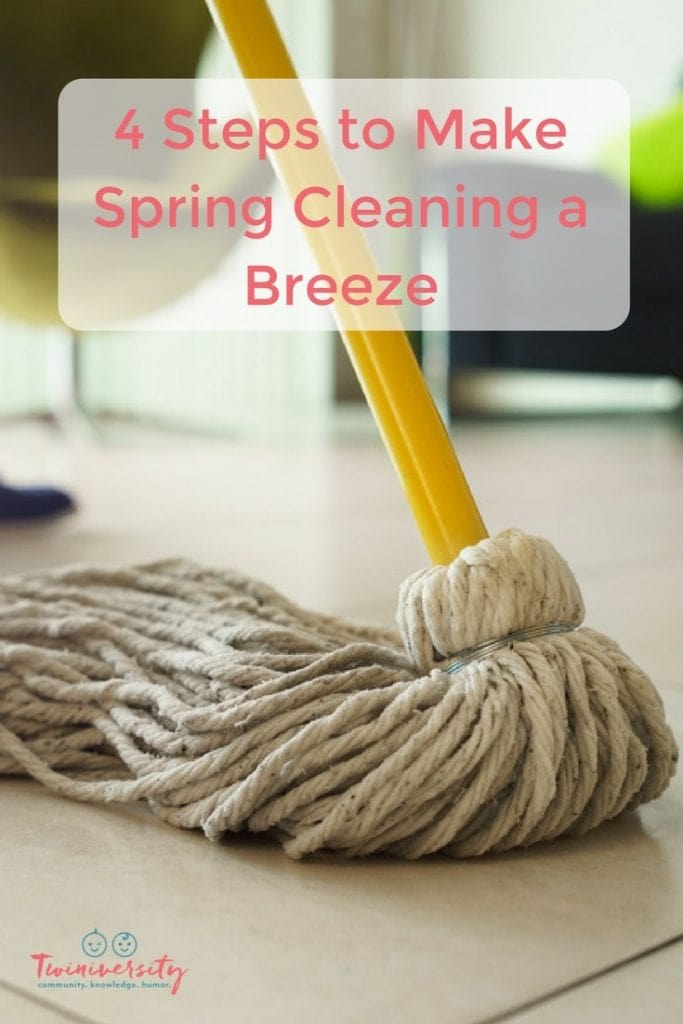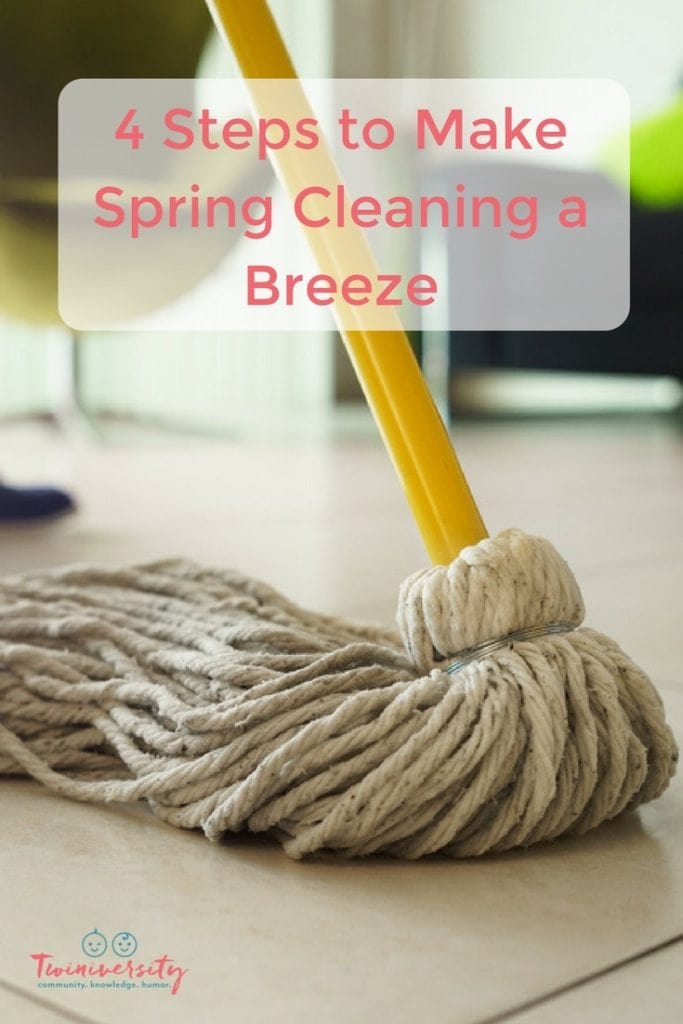 Whether you have a packed schedule or are overwhelmed with the amount of spring cleaning that needs to get done (or both!), breaking down your list into goals and rewarding yourself will help to make spring cleaning much more manageable.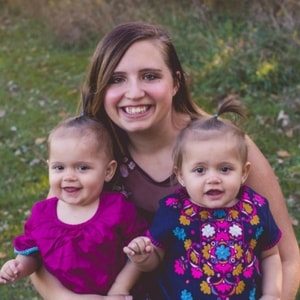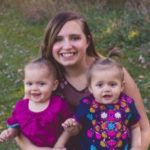 Tierra Nelson lives with her fiancé Martin and their one & half-year-old fraternal twin girls, Isabella & Claire, in Central Minnesota. As an avid photographer, Tierra enjoys capturing all of their adventures through the lens of her camera. In addition, she is a stay at home mother, full-time college student, writer, blogger, and so much more. As a member of the St. Cloud Area Mothers of Multiple Club, she loves meeting and learning from fellow mothers of multiples. When her twins were 3 months old, she decided to take on another great adventure, gestational surrogacy. Author of her personal blog, Mama Bears Denn, Tierra writes about adventures in life, surrogacy, and twin mom life. You'll also find Mama Bears Denn on Facebook, Instagram, and Pinterest.
---
Related Articles
9 Tips to Organize Your Home in a Flash
Getting Things Done Around the House with Twin Toddlers