Fed is Best!  We spend a lot of time preparing for breastfeeding and pumping, but the reality is many MoM's for one reason or another feed their twinnies formula.  We need to be prepared for everything and formula feeding knowledge is a must! Here are Twiniversity's 11 formula feeding must-haves: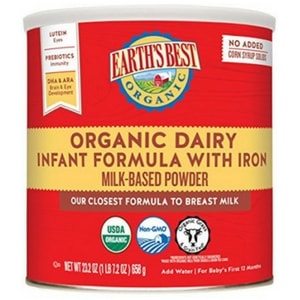 1. Earths Best Organic Infant Formula – You will want to feed your twinnies a good quality formula. Your twinnies may have different needs and we suggest finding a formula that meets those individual needs. Earth's Best is a high quality, organic formula packed with good stuff, at a reasonable price. They have several formulas that can accommodate your most sensitive belly.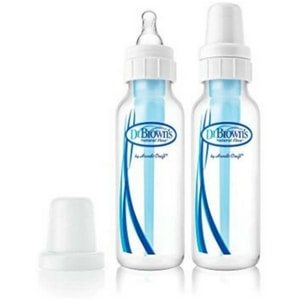 2. Dr. Brown's bottles – You will need bottles, bottles and some more bottles, and Dr. Brown's bottles are the best! They are the most recommended by hospitals and NICU's and keep our little tummies free from gas. They make nipples for every sized kiddo and that helps make things a little less stressful if your twins are early or have feeding issues. They have even introduced the Options bottles that allow you to use the vent or not. We recommend you have 8 bottles per kid available per day. Don't be silly like some of us who don't have a dishwasher and had to wash bottles twice a day because we only had 8 total of the small bottles! They come in colors as well if you color-code your kids and/or if they take different formulas.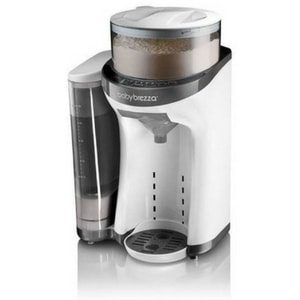 3. Baby Brezza Formula Pro – This is the Keurig of Formula, the quick one-step process for making a perfect bottle without the hassle. It mixes, it measures, it heats it to the perfect temperature and puts the formula in whatever sized bottle you need! It is a little pricey but worth every penny. Heck, register for 2 then you can make 2 perfect bottles in minutes!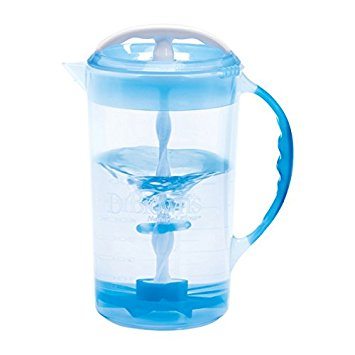 4. Dr. Brown's Formula Mixing Pitcher – For the not so high-tech there is a mixing pitcher that works great for getting together 4 bottles at a time. You can mix and store the airtight pitcher for the day and be ready to go. It works to prevent extra air introduction into the mixture to protect from gas and its great to have a few of these on hand. Remember you will be making up to 8 bottles EACH a day for EACH baby!

5. Zoli On The Go Formula Dispenser – For the times you are on the go, you are going to want to keep your powdered formula and water separate from each other. The On The Go Dispenser is stackable and locks together with an easy to pour spout that reduces waste of powdered formula. This set also has flat tops for when the twinnies switch from formula to snacks!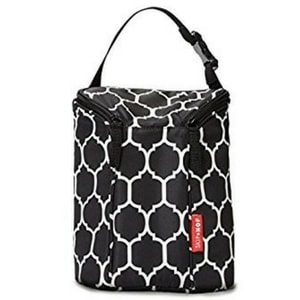 6. Skip Hop Grab-and-Go Insulated Double Bottle Bag – When you are going out you are going to need to tote at least 2 bottles with you. The Skip Hop Double Bottle Bag has a wipeable liner and ice packs that fit right inside of the bag.  The bag has a strap to hook on to your stroller and later can carry sippy cups and things that you use down the road.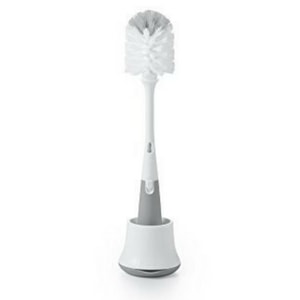 7. OXO Tot Bottle Brush – With bottle feeding comes bottle and bottle part washing. This OXO Tot Bottle Brush has a built-in silicone nipple cleaner with vent holes to ensure it dries. A flexible neck and lots of versatility for every kind of bottle. Plus a handy stand for when in use.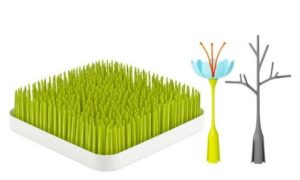 8. Boon Lawn Countertop Drying Rack – You basically are going to have a space for bottle parts and need to dry them in the most creative of ways to fit all that stuff.  You can make a whole lawn and garden on your countertop with the addition of "stems" and "twigs" for hanging small items and awkward ones that do not go into the "lawn". It is 2 pieces so you can clean out the bottom where the water may collect. This thing is a lifesaver and you may want to get one for each twin!

9. Dapple Fragrance-Free Baby Bottle & Dish Liquid – You buy special detergent wash the twinnies clothes, you need to buy special soap for those dang bottles too. Dapple uses all natural ingredients and is paraben, phalate, dye, and preservative free, but it does the job well. You can get it fragrance-free or a variety of pleasant natural scents.

10. Munchkin Latch Microwable Sterilizer Bags –  You can always boil the bottles and parts or get a countertop sterilizer that can take a few hours to sterilize, but ain't nobody got time for that! Especially you and your twinnies! You will love how these bags have a zipper top and a place to hold so you do not burn those fingers of yours.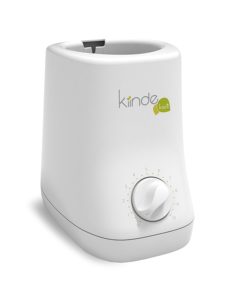 11. Kiinde Kozii Bottle Warmer – Although room temperature formula is fine, you may want to bottle warmer anyway. Yes, this is a convenience item, but some of our twinnies are a bit spoiled where if they are given cold, cold formula they will give you the stink eye and throw their bottle! Using a microwave to heat formula is a no-no because of uneven temperatures and a multitude of other reasons. The Kozii bottle warmer is universal for all types of bottles. You do not have to fill it with water every time you use it and the heating mechanism is out of sight. You may even want to get 2 of these to make your life easier.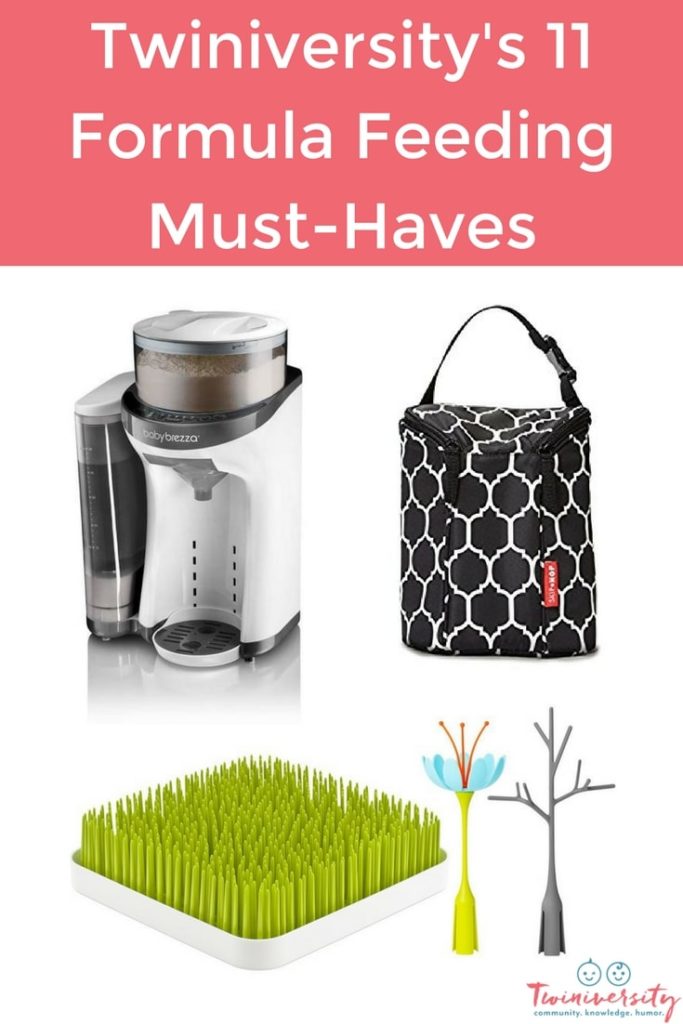 Making sure you are ready for formula feeding is important. We know these 11 must-have items will be useful to all our twin parents out there.
Jenifer Roth is a busy, busy mom to 1-year-old identical twin boys Jase and Evan, full-time High School driver ed teacher, and full-time finder of random information to help others! When not running around from work to home to errands she enjoys working on her blog, making piles of stuff and just hanging with her family! Trying to find the work-life balance has been a journey of its own but push on she must! You can read her blog here!
---
Related Articles
How Can I Bottle Feed My Twins at The Same Time?
Getting Over The Guilt of Bottle Feeding Twins