We are excited to announce that the Doozers are back! Hulu's first original series for kids — Jim Henson's Doozers — comes back for season two starting May 25th!
One family will win a 1-year subscription to Hulu — scroll down to enter!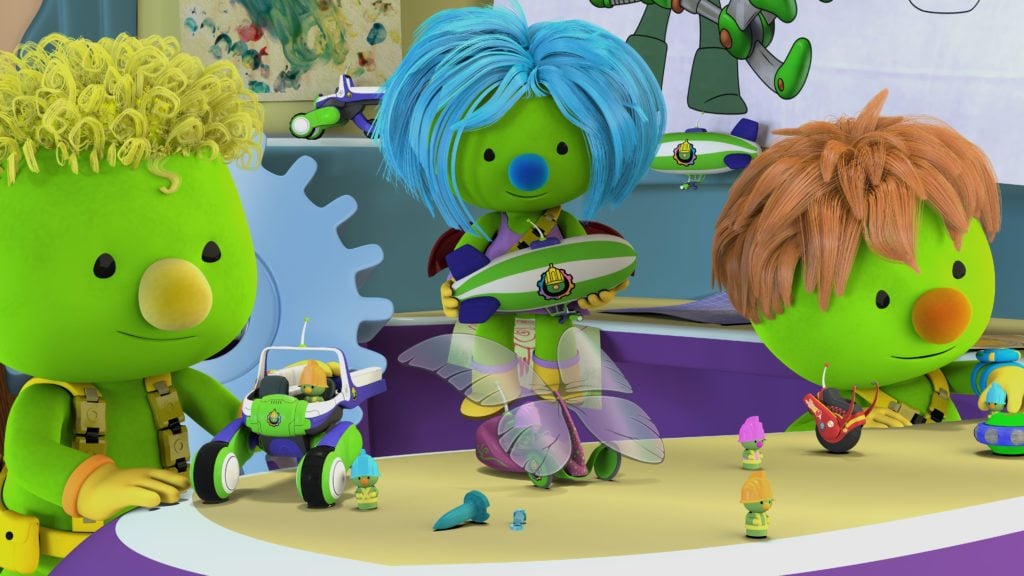 If you're not familiar with the Doozers, they are 4 best friends who live in Doozer Creek. They call themselves the Pod Squad and they bounce from one fabulous adventure to the next. Each episode tells a sweet story that will inspire your twins to have an "I can do it" attitude. The Doozers are do-ers and are always putting their ideas into action.
The Doozers is a must-see for parents and preschoolers and the first seasons is available in its entirety already on Hulu, with the second season arriving just in time for Memorial Day break.
Download these fun Doozer's coloring sheets for your twinnies!